From within ResultsHQ you can adjust both family and member data. You can also add new members to families.
1. From within your ResultsHQ profile, click on the Settings button at the top right of the screen.
2. You will find your members in several reports, depending on what status they have (Paid, Pending, Suspended). Click on either the Member List, Inactive Member Report, or the Suspended Member List from under the Weekly Tasks heading

3. The Member List will display. It will display all of the important details for your members. You can filter the Member List by each of the column headings.
4. Click on the surname of any member that you who's details you would like to update.
5. The Family Details screen will appear. Within here you will find all the details about the family. At the bottom of the screen, you will find any members that are attached to this family.
What can you do here?
Edit any family details, and then press the Save Family Details button for those changes to take place
Some of the details you that can change include:
Family username and password to ResultsHQ
Guardian name and contact detail changes
Family mailing address
Family duty roster
Enable Member Access: This will lock someone out of their ResultsHQ profile if set to No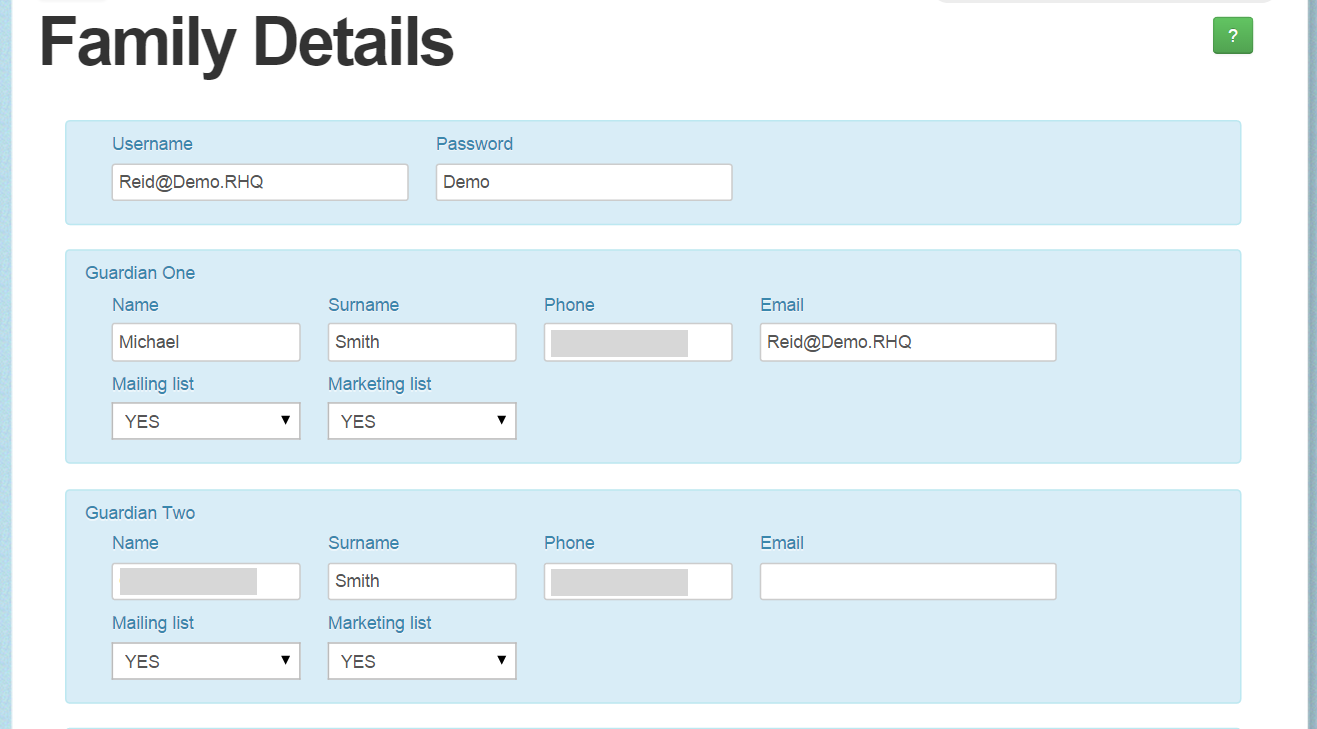 6. Managing athletes / members within a family:
At the bottom of the family details screen you will find the athletes / members associated with the family.
You can edit some major variables within this screen such as:
Proof of Age Status (PoA)
Participation Status: If set to Yes, even if the member is active they will not be displayed on recording sheets and results entry
Status: Where Active = Paid, Inactive = Pending payment, History = Suspended member
If you make a change here, press Save to make the changes hold
Adding a new member to the family
If you would like to add a new member to the family, click the Add Member button and enter the relevant details

You can edit further details against the member by clicking the View button
The below screen will display. Make your changes and then press Save
Within here you can update details such as Member ID, Name, Club, and may other items
You can edit Age Groups if they have not been locked
Note: If a member has been included in a Batch Return, certain variables will be locked