To set up a time or distance handicap follow these steps:
1. Go to Event - Calendar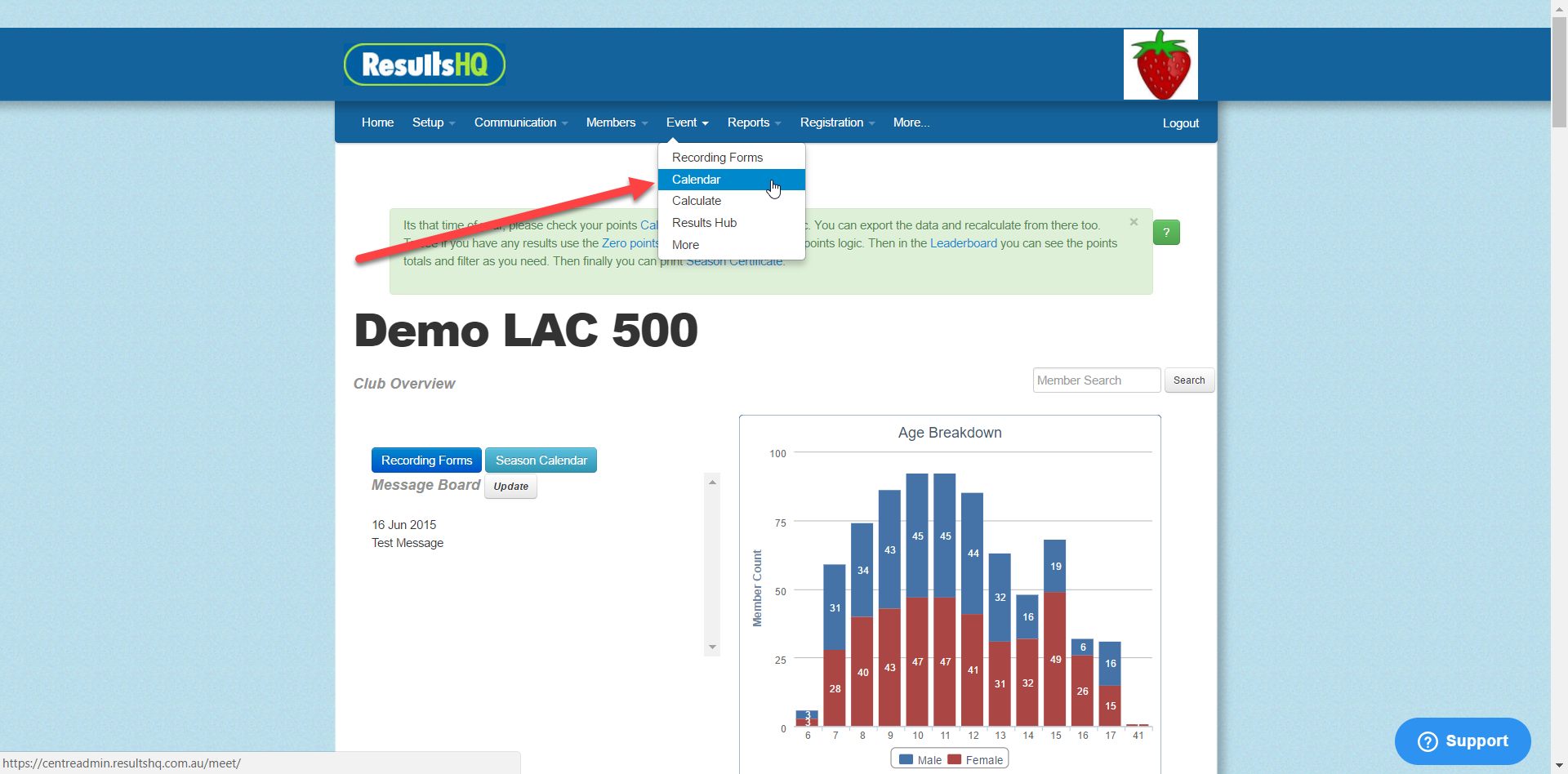 2. Click on the view button for the relevant date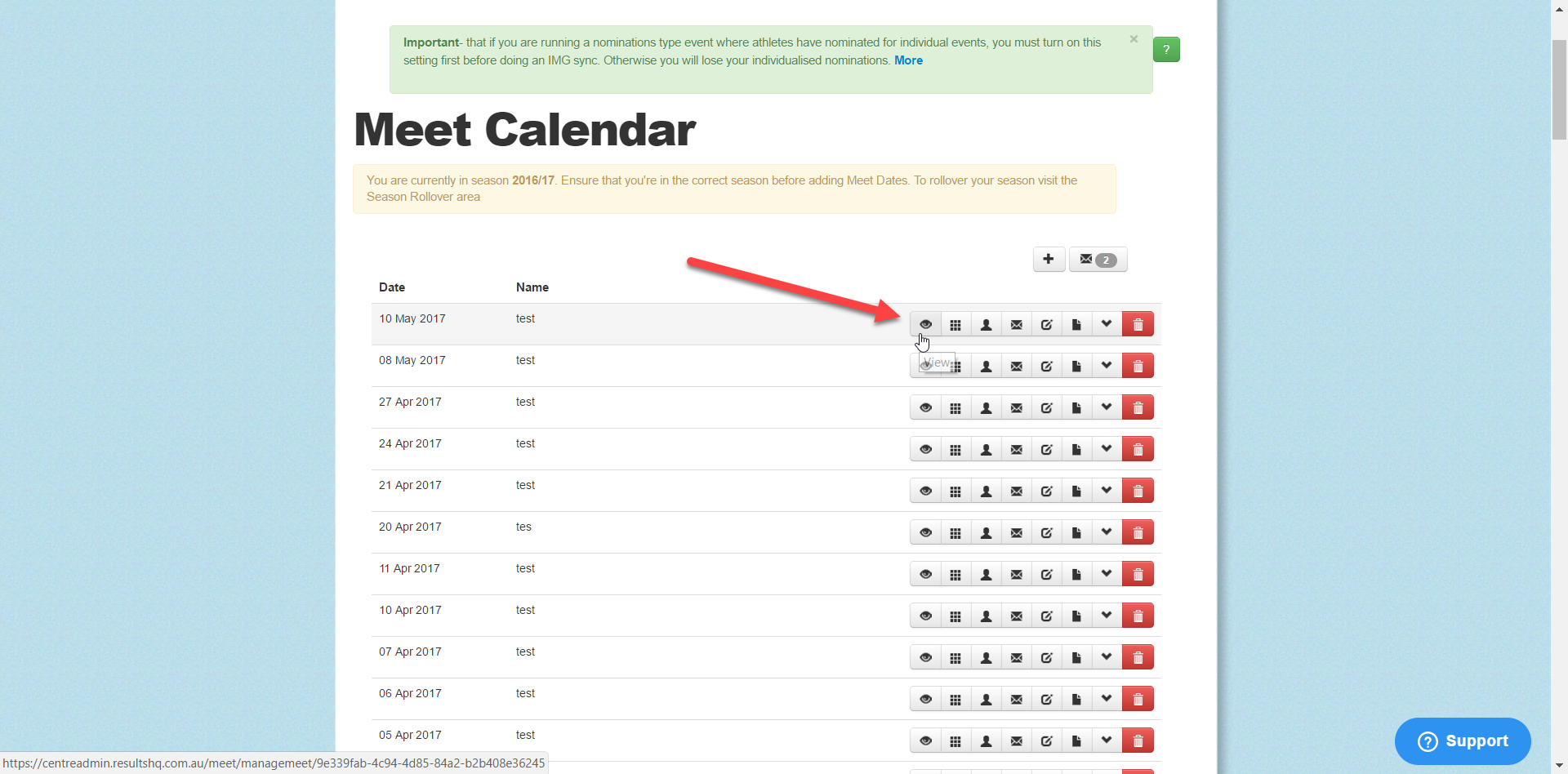 3. Click on the List button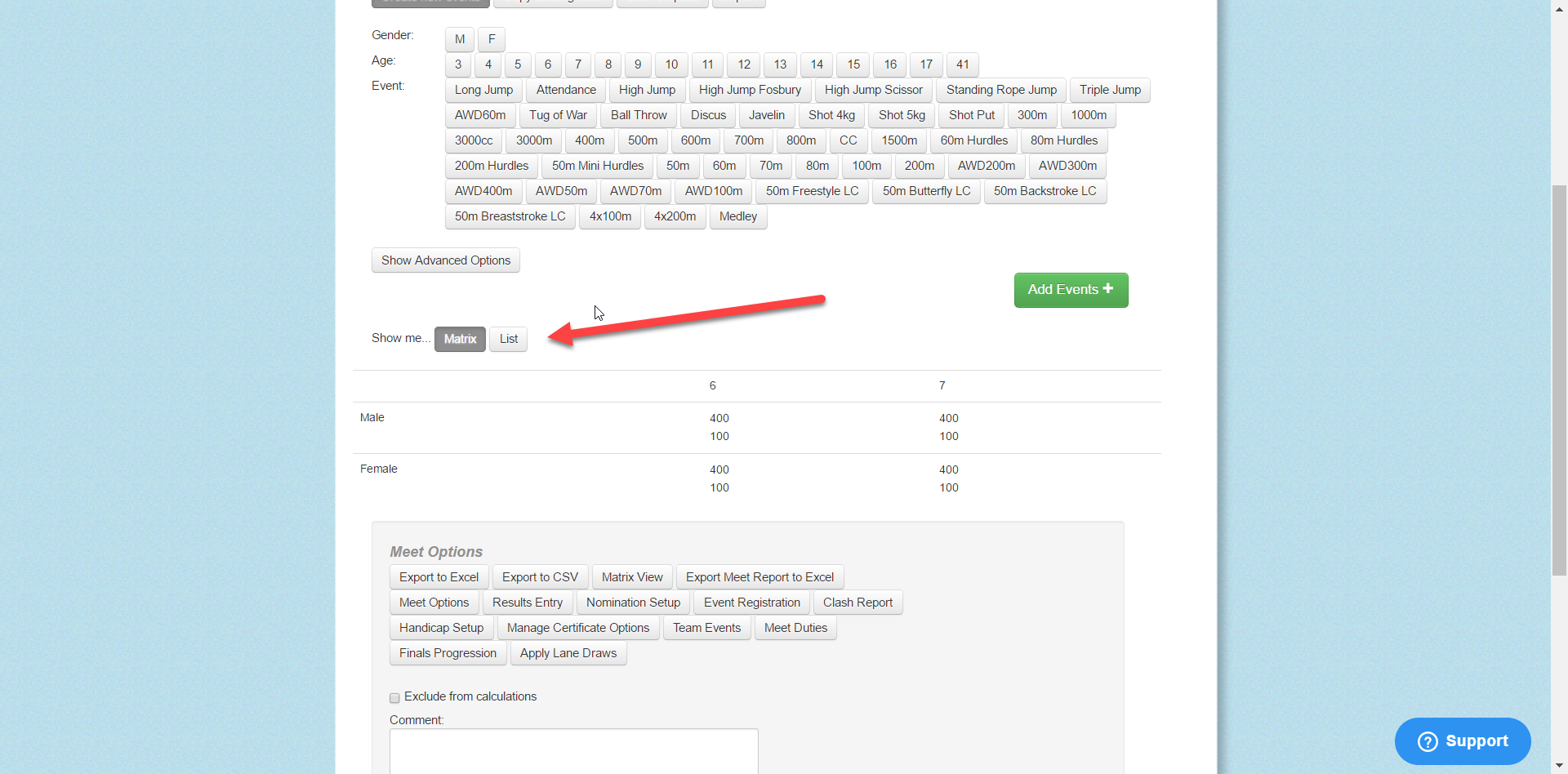 4. Find the event you want to set up or edit and click on the stop watch icon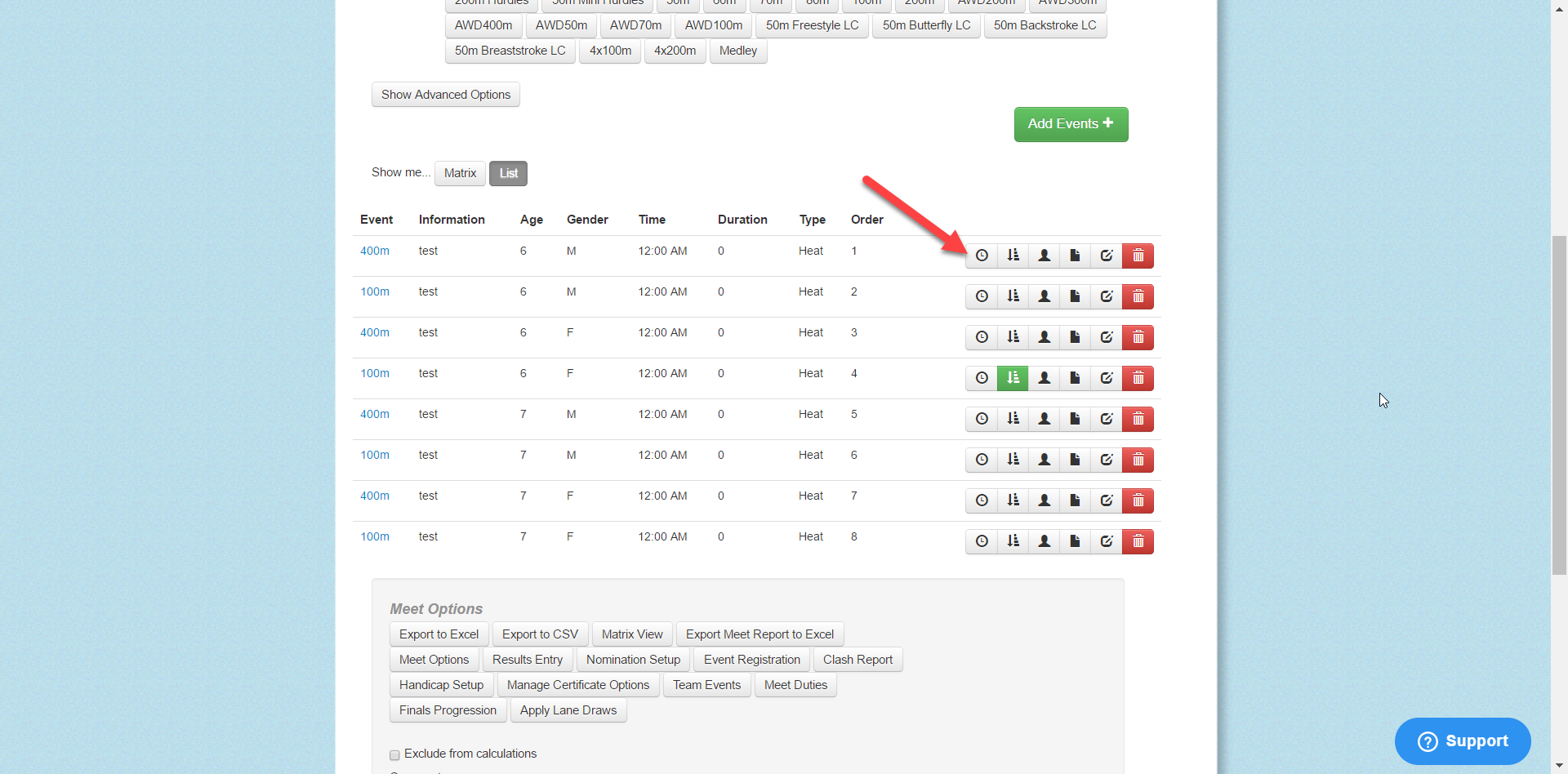 5. Once in this screen you can see a number of options to export, import but also calculate Handicap (HC) by Distance (the fastest runner starts at full distance, slower runners are running a shorter distance) or Time (the fastest runner is the last to start, the slower runners start earlier).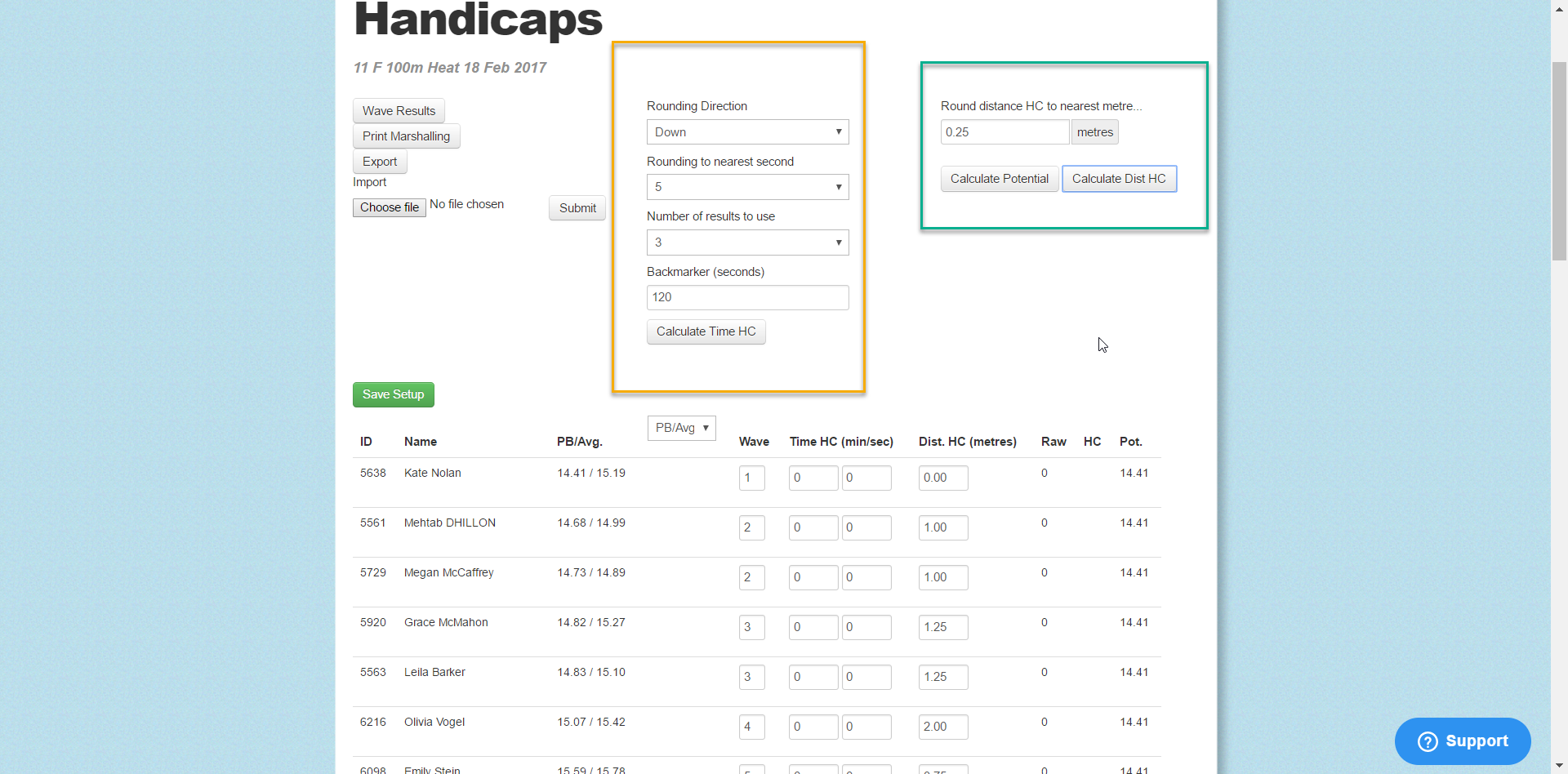 6.1 HC Distance - to see what the potential race time will be click on the Calculate Potential...this will give you a best guess of the fastest time for the event even with handicaps ran. This time is based off the best time for that age gender group. In this example Kate is the fastest with a PB or 14.41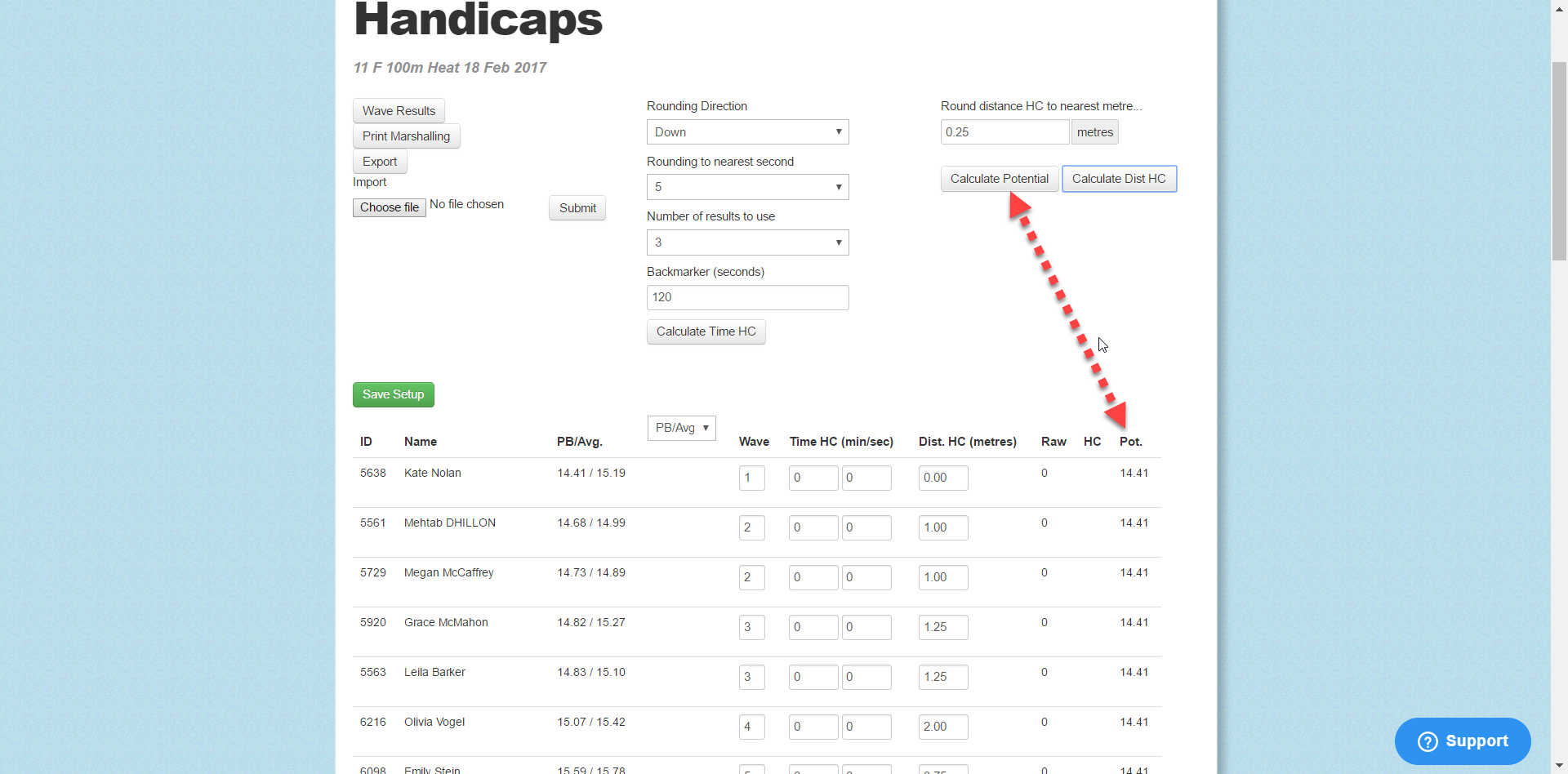 6.2 To then let the formula work out the distances each athlete should be starting from press the Calculate Dist HC button...this lets to set the distance increments to be the nearest X.XX metres. IN this case its default is 0.25m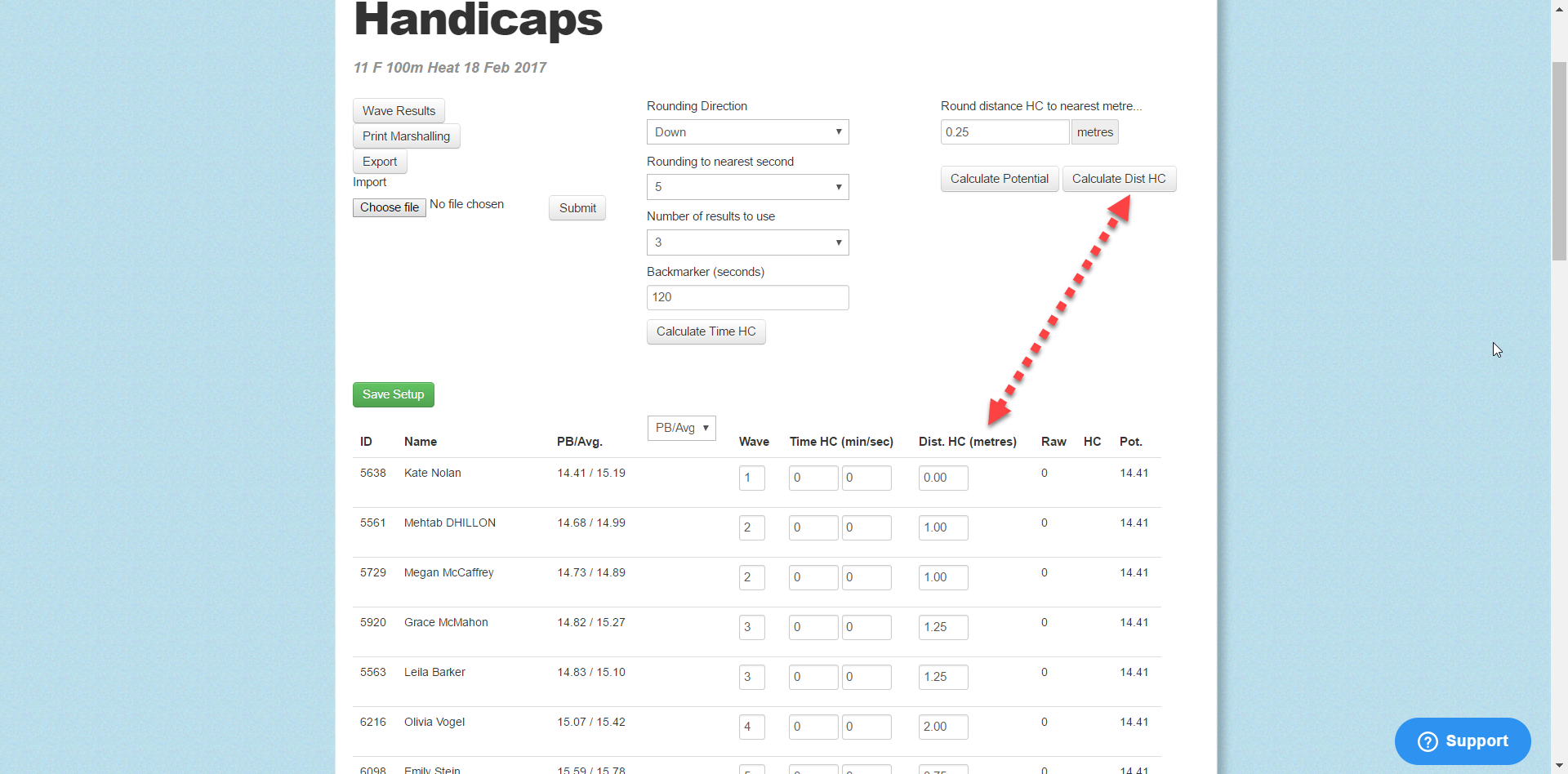 If we change the distance to be ever 1m it will look like this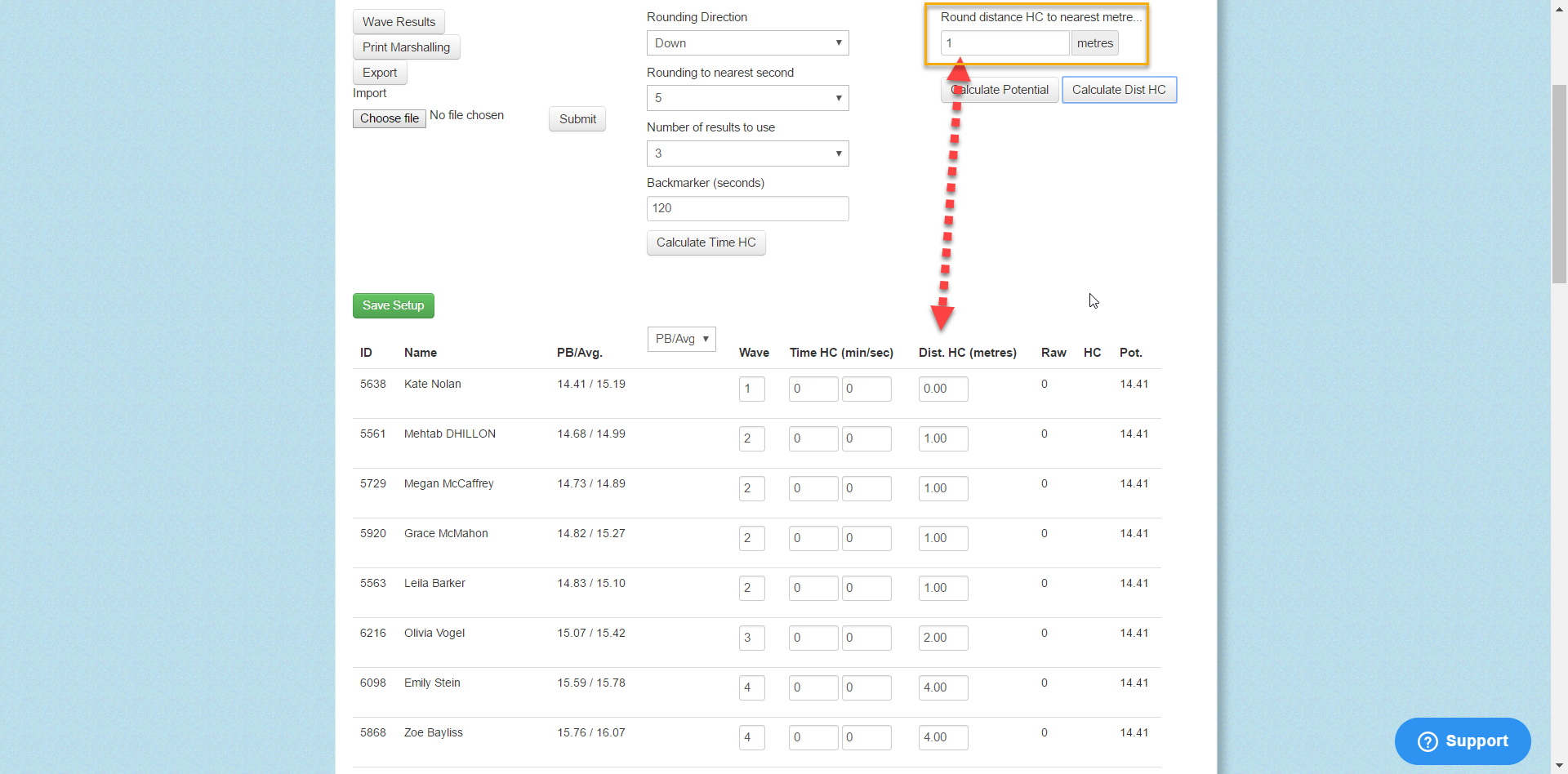 6.3 You can then massage the distance manually, you can also dial up other events PB/Average from the drop down to the left of wave to see what they are capable at other distances. Then press save when you are finished.
7.1 To calculate Time HC press the button and see what it produces based on the parameters available. The wave number relates to which grouping that athlete will be in based on the parameters. As we can see below the fastest and last wave to leave is wave #7 and they are off at start plus 1 min 59 sec. The wave before this is wave #6 off at 1 min 58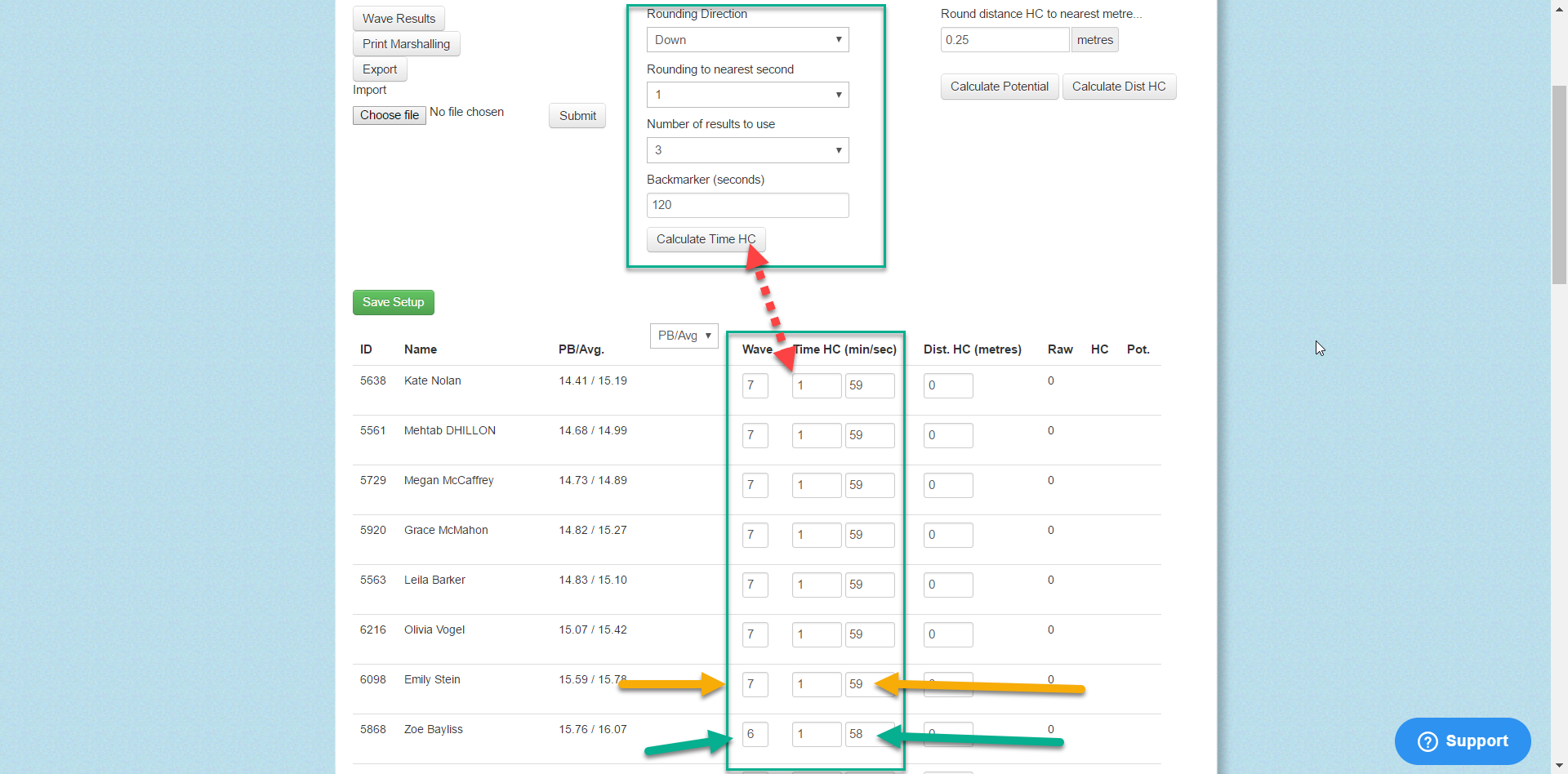 7.2 We can see the slowest runners at the bottom of the list look like this and that the wave order is jumbled as the name list is sorted in PB order, but the parameters for this HC require the last three attempts. So the last three attempts give us a different order to their PB.
The Slowest runner is off at 7 seconds...the unknown athlete (no results as yet) is off at zero, but you can change that to what ever you like.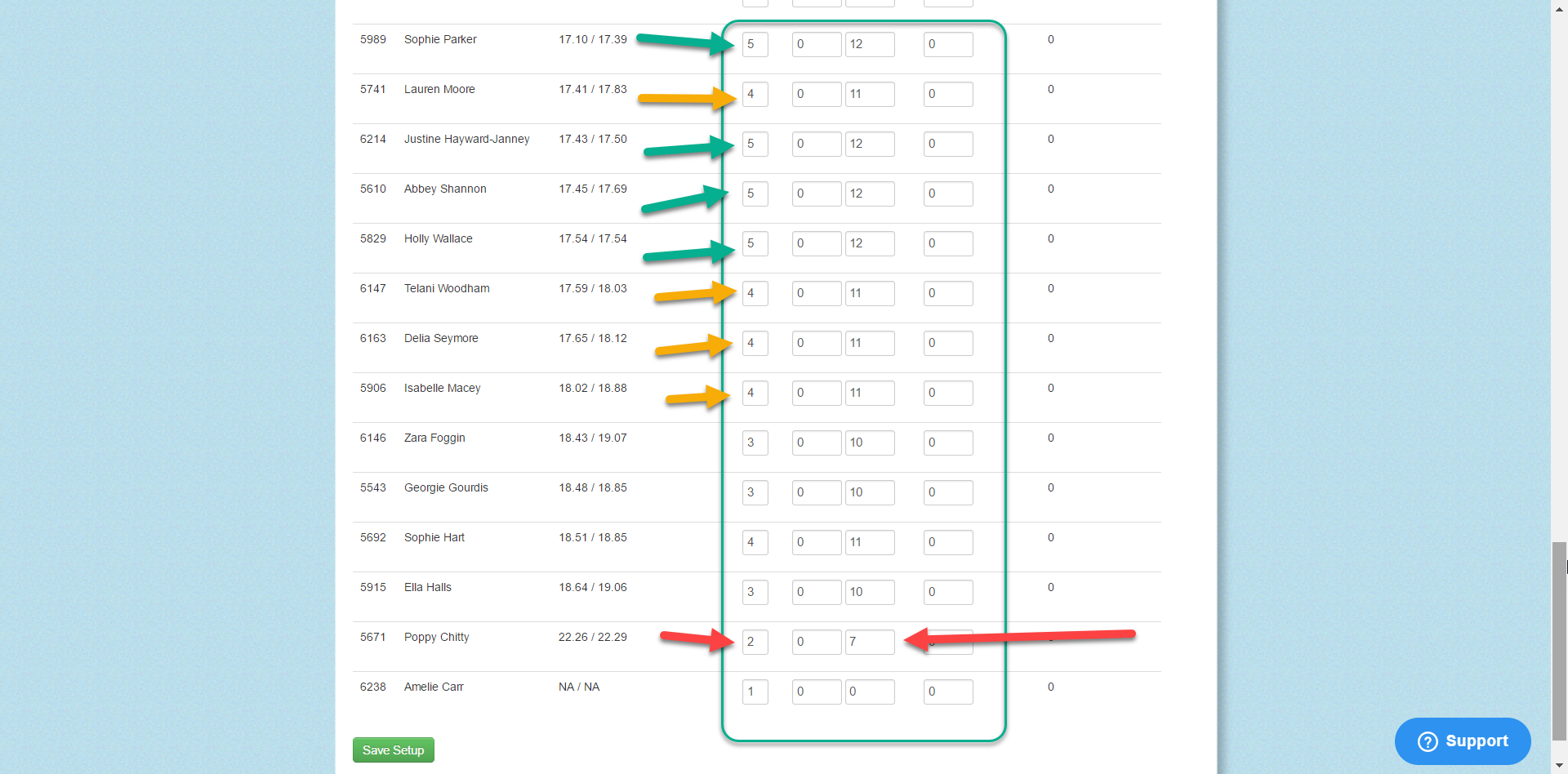 7.3 You can edit and massage the wave number and time as required. Then press save once you are happy with it.
8.1 To print the wave and HC click on the Print Marshalling Sheet button.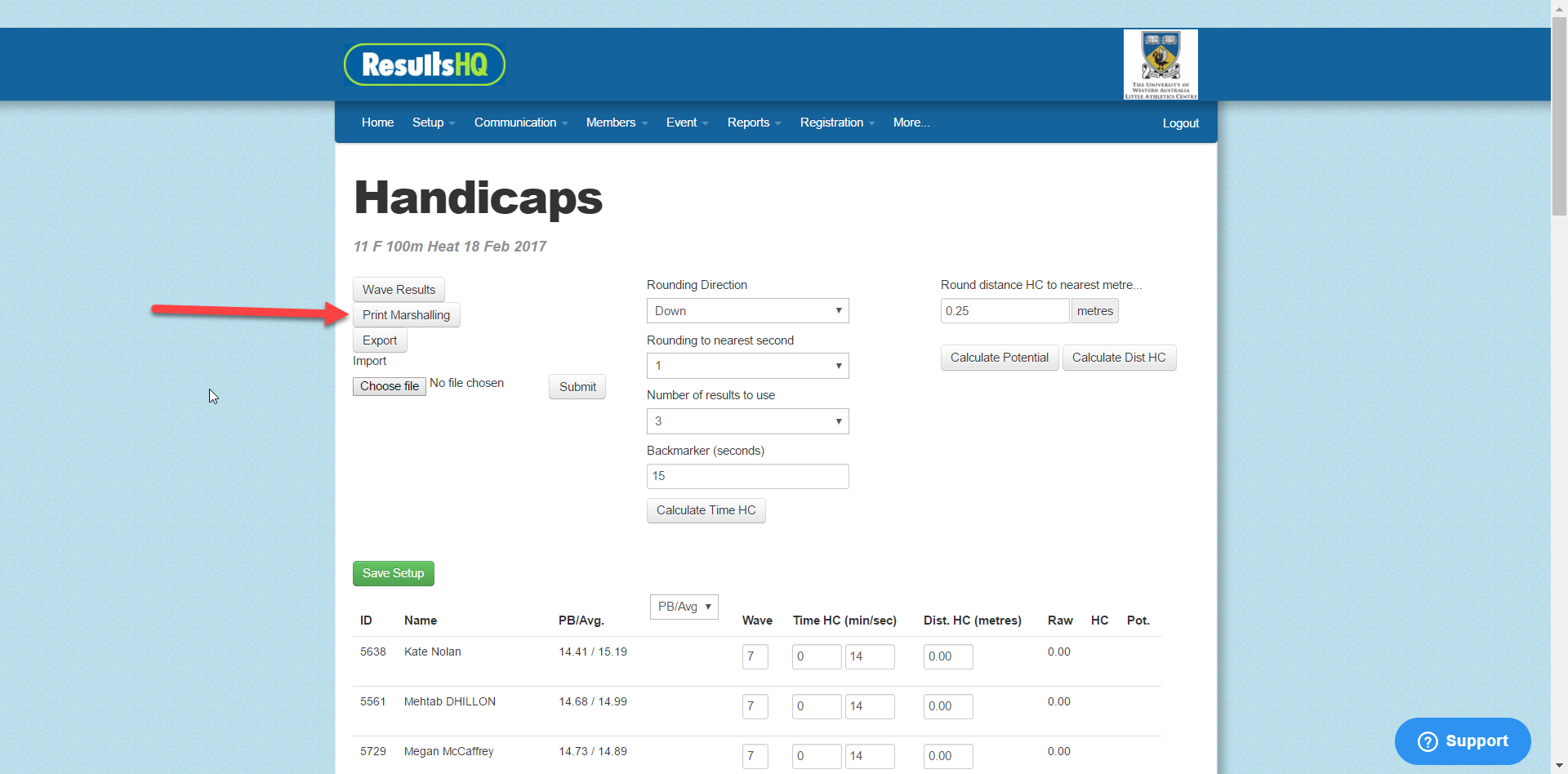 8.2 Depending on if you are using the Time or Distance HC the sheet will give you the relevant information...
Using the Time HC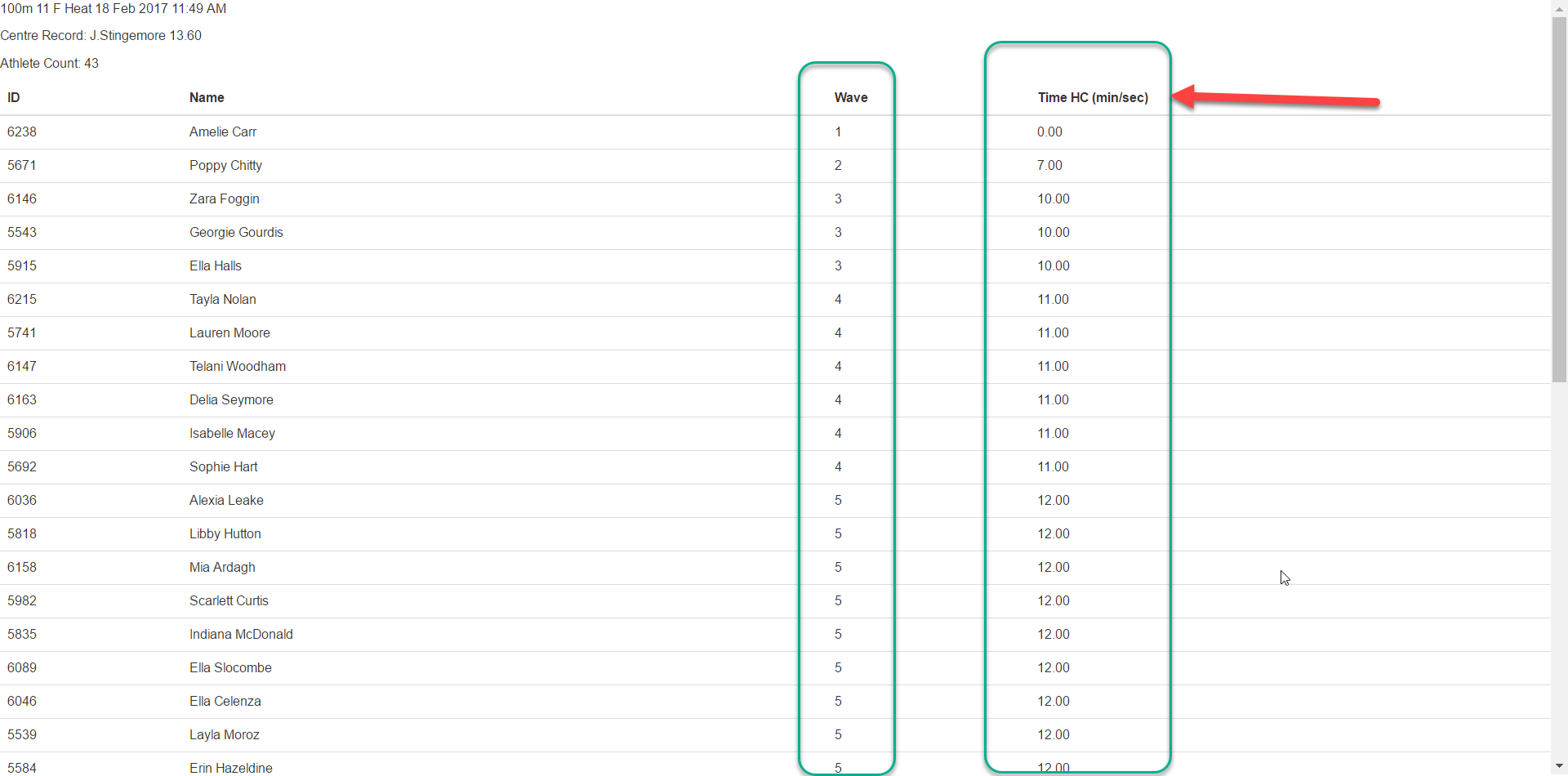 Using the Distance HC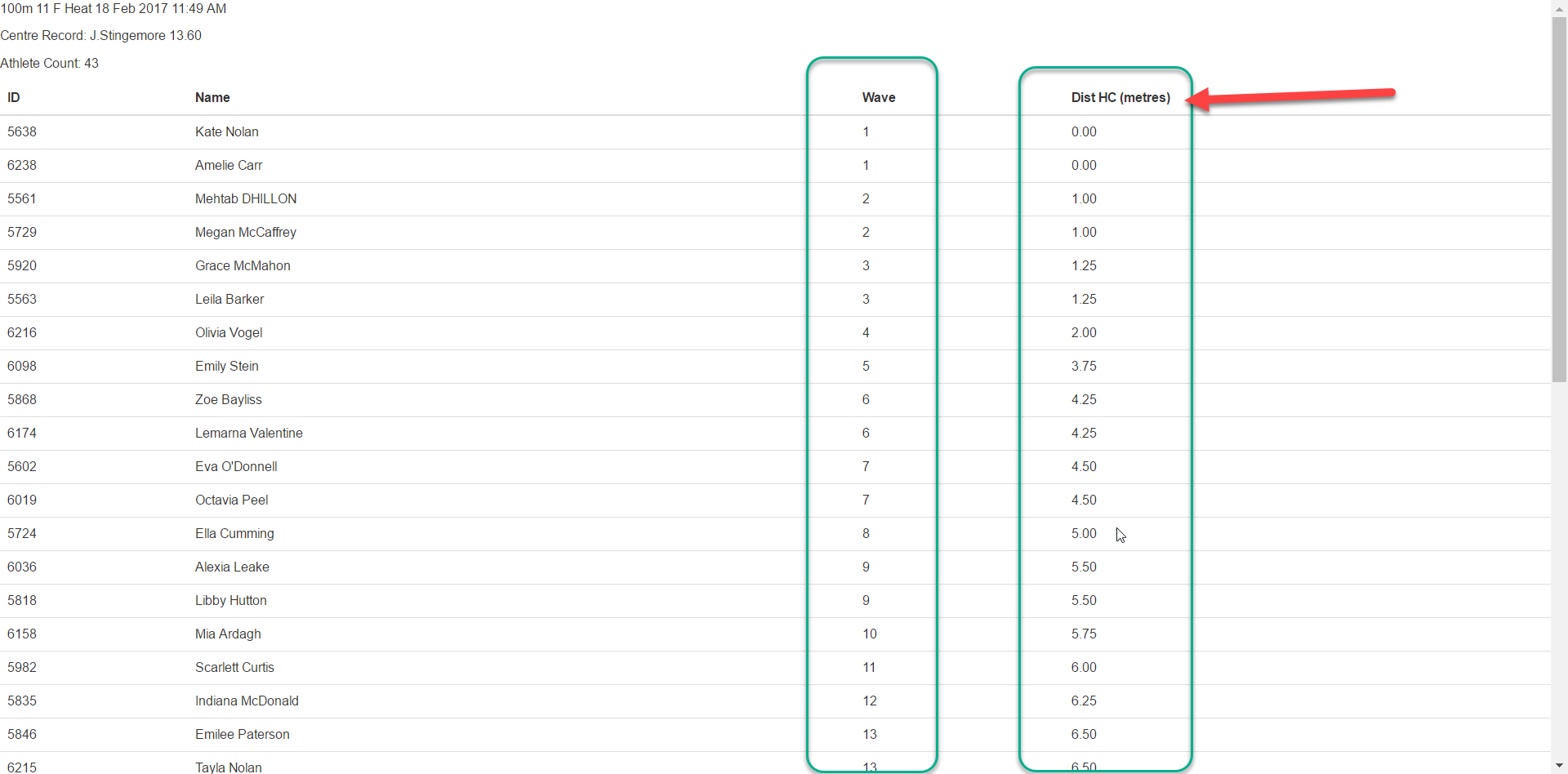 9. If you RaceHQ then the HC Time data will be available to use via this functionality in RaceHQ - RaceHQ Time/Wave Handicap