For any athlete registrations that are completed as a Cash option, these are the steps you will need to follow to complete their registration.
1. Go to Registrations - Status Manager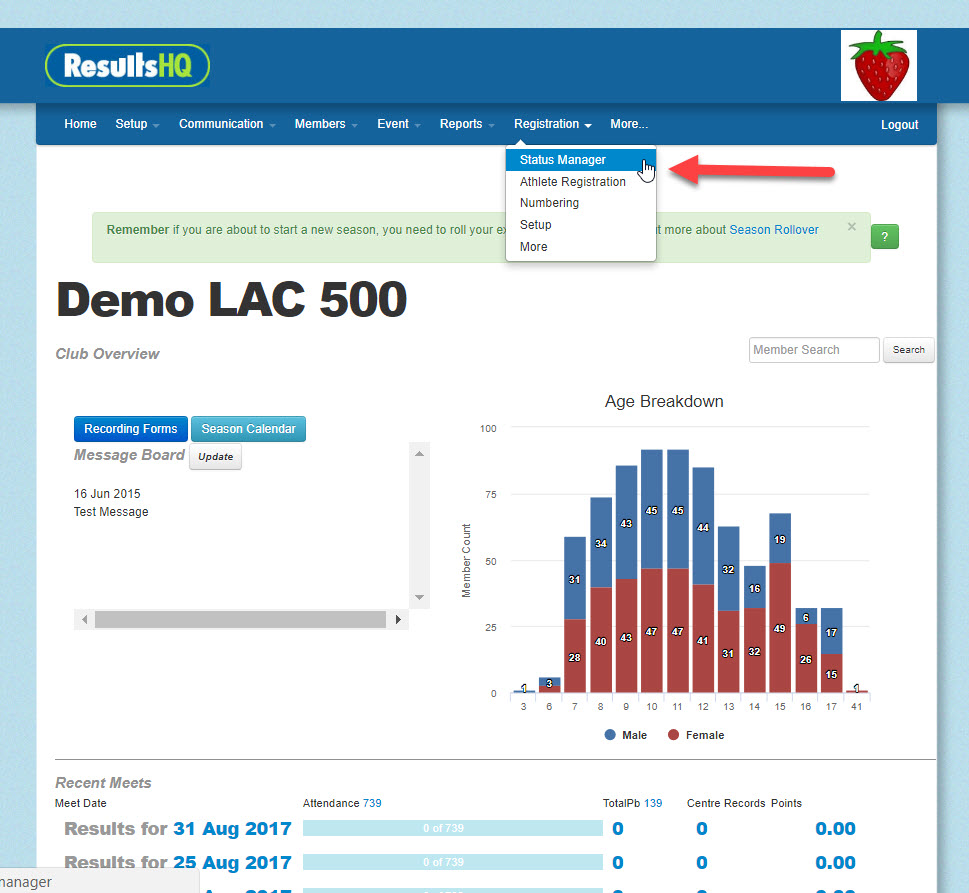 2. then in status manager you can search for an athlete as well as have a quick look and edit the number and PoA (Proof of age).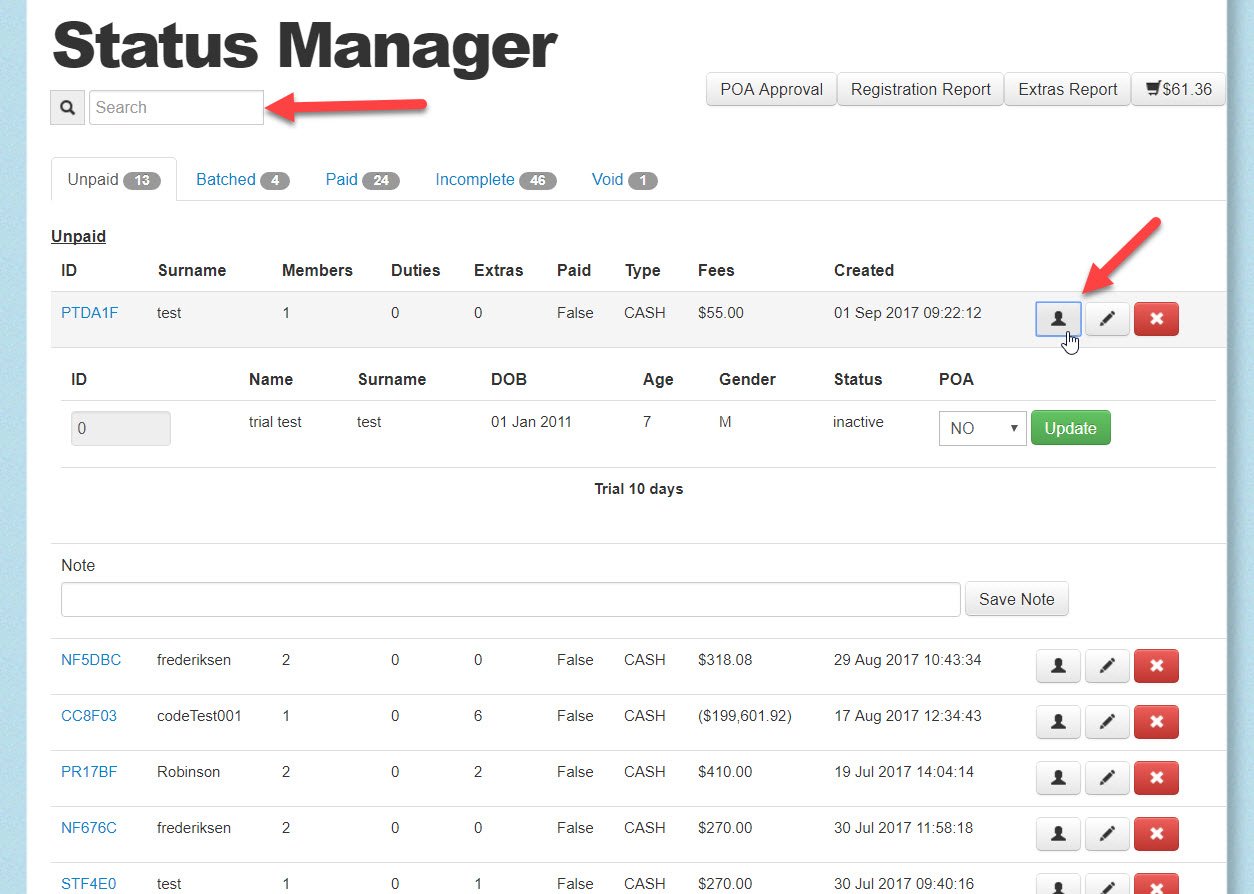 3. To sort out their payment status click on the Manage icon (the pencil) for that family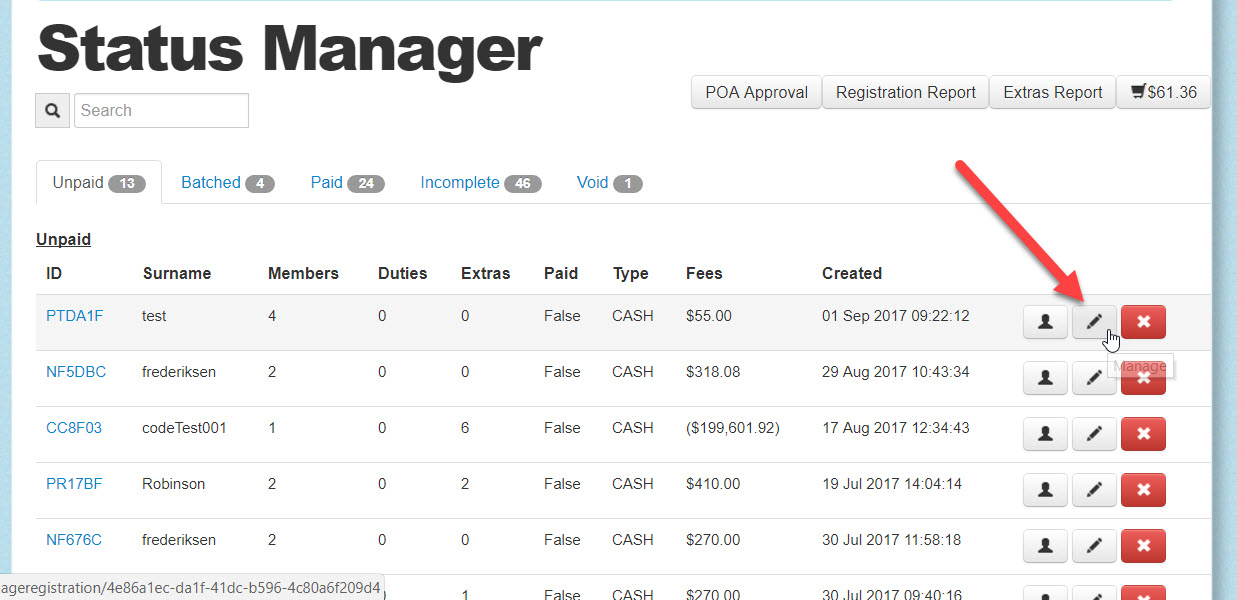 4. In the manage screen, you will need the family do a number of things...
Add items (see next screen/step)
Pay Now - meaning they can pay you the full amount via Credit/Debit Card or PayPal. This means they will become Active straight away
Give you cash/EFT funds in which you mark them as Cash Received - means this transaction will be added to your shopping basket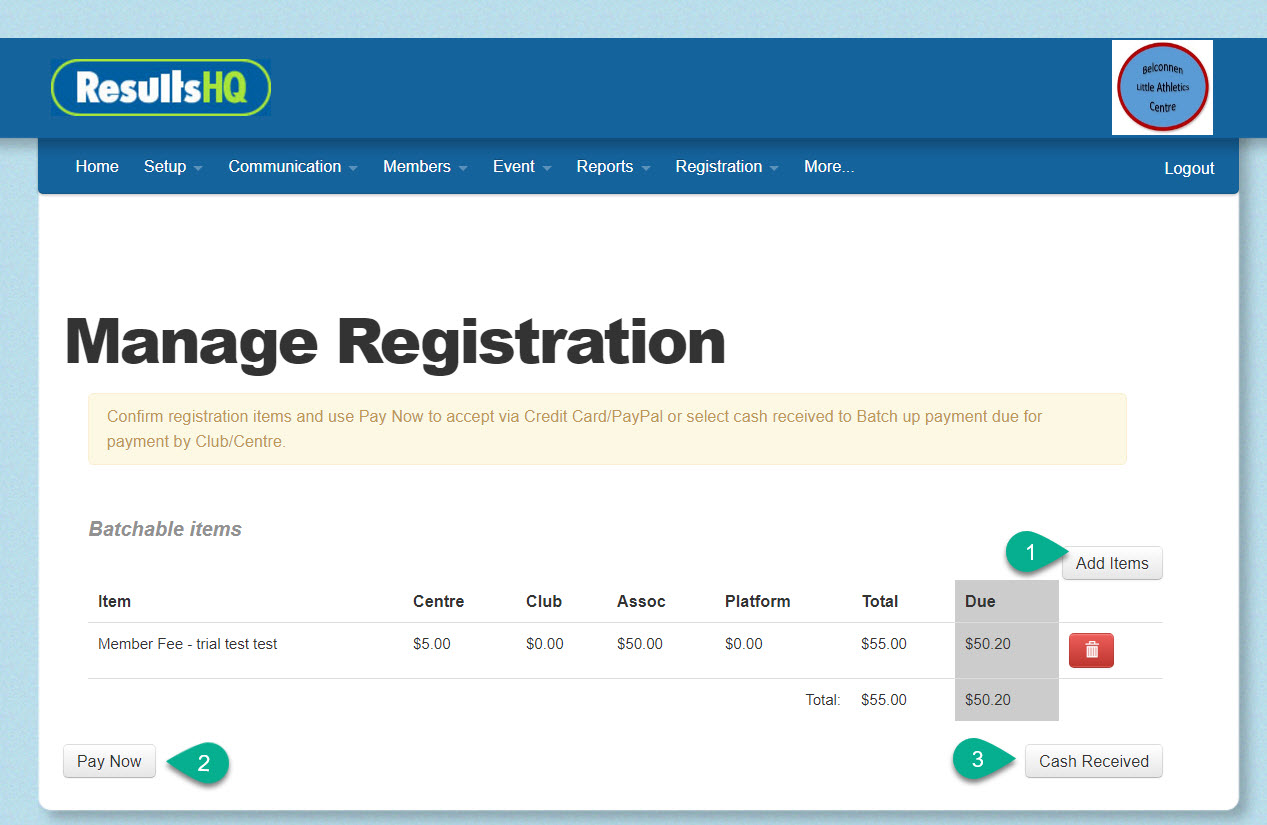 5. If you do Add Extra, you have a number of options on this page
Add an extra new member
Edit the details of an existing member
Remove a member from registering
Add a not registering member back into the registration sum total
Let you apply a discount code
Add Extra items to the registration value
Then save this all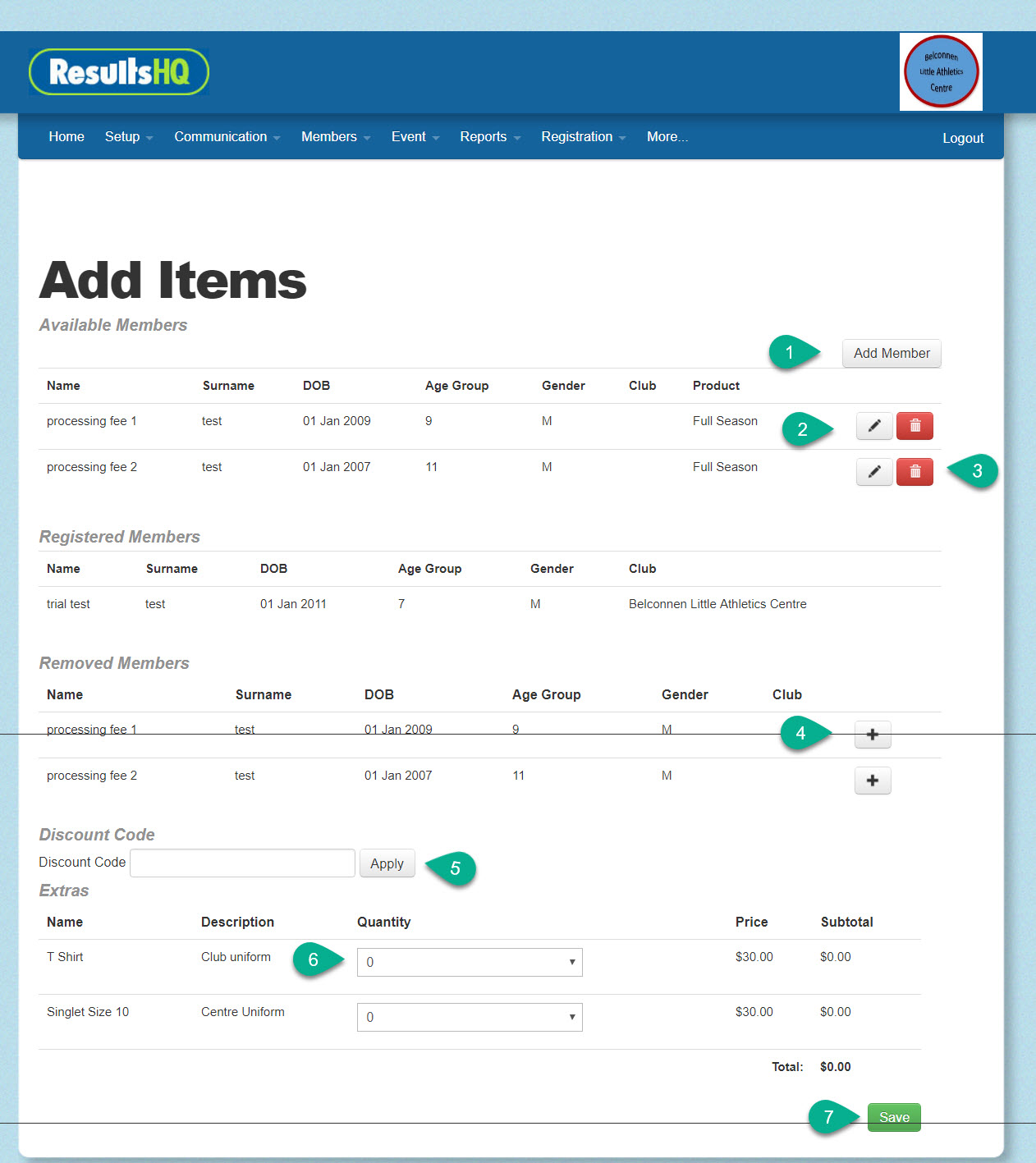 6. If you choose Cash received then this is what will occur. Click OK to this message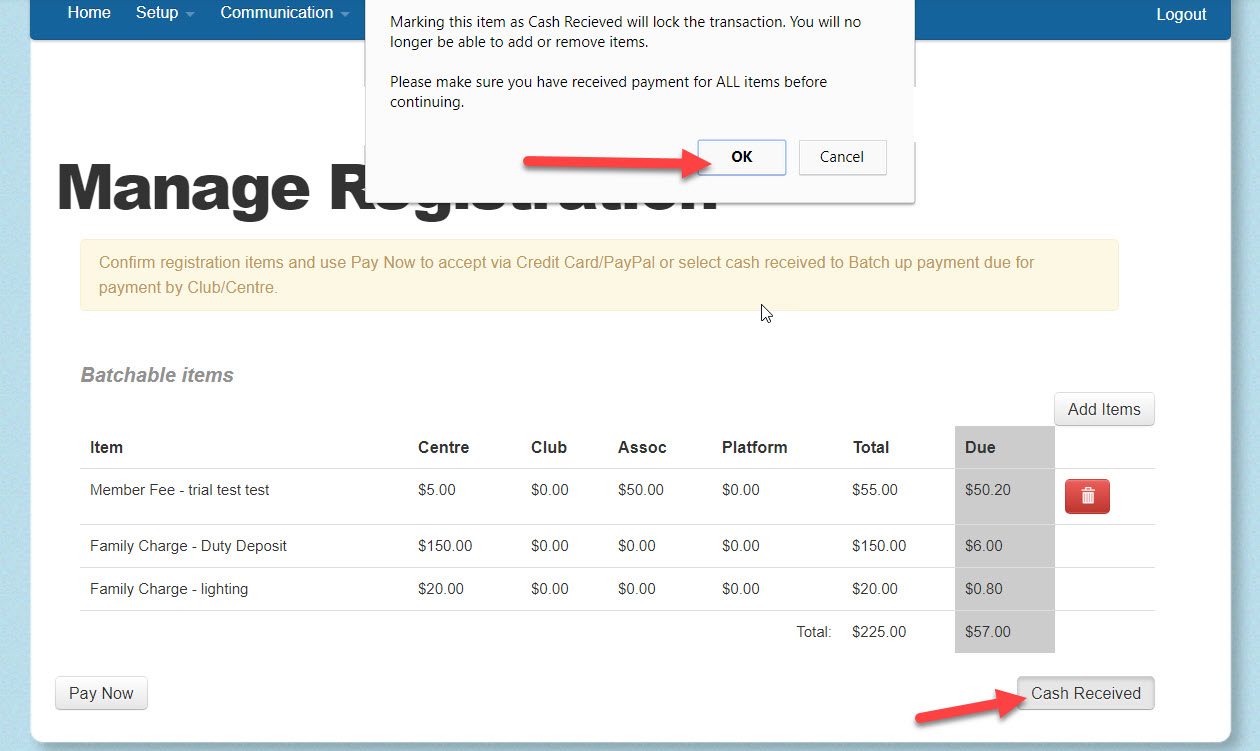 7. The Batched status means the Due (grey column) will now be added to the shopping cart in your Status manager. As this is the balance that is due to your state body and to Timing Solutions for the use of the registration platform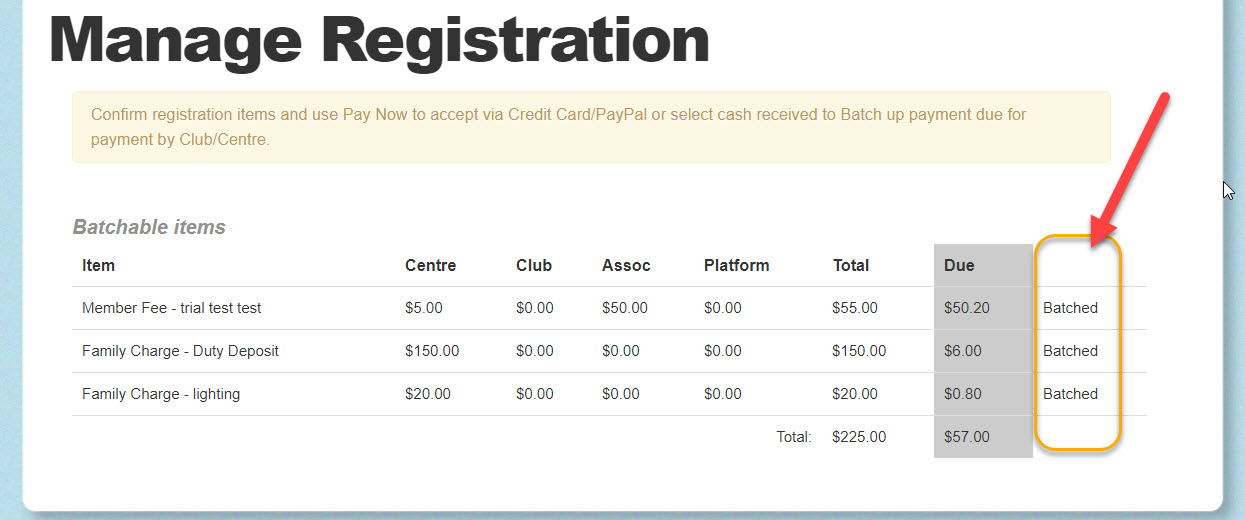 8. Back in the Status manager screen you will now be able to find this family in the Bathed group and the shopping cart will have more money due to be paid. Click on the shopping cart to see what makes up that value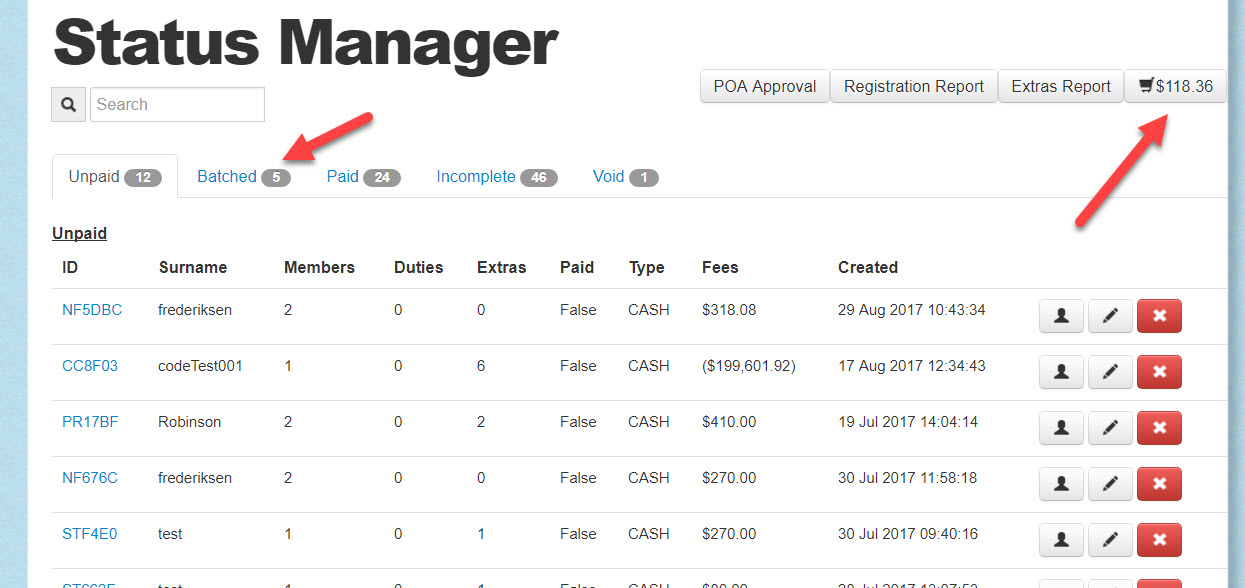 9. Once you have clicked on shopping cart this is what you will see. You have two options
Mark Pending - this is if you want to pay the total value via a cheque in the mail or EFT
Pay Now - this is if you want to pay the total value via Credit/Debit card or with your own PayPal account
Note if you do Pay Now then the members will become active straight away, if you do Mark Pending then there will be a delay for your members becoming Active based on post/clearing funds etc to Timing Solutions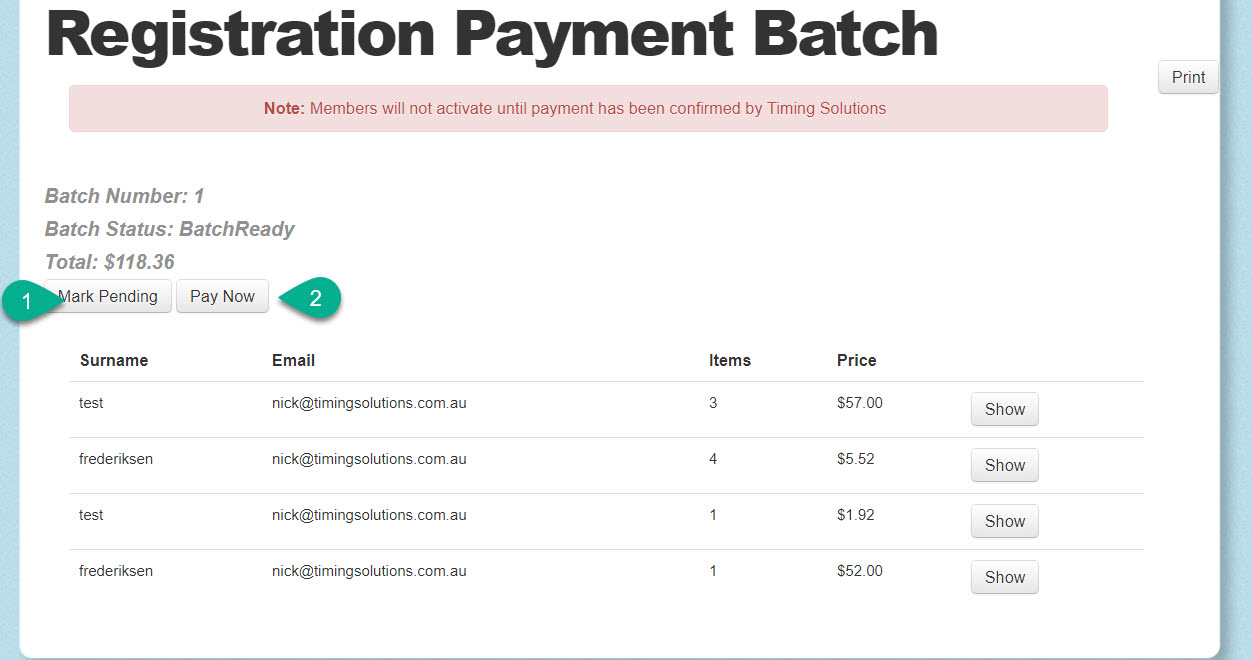 10. When you press Pay Now this is what you have the option to pay with
Credit/Debit card - this will make your members active straight away
PayPal - this will also make your member Active straight away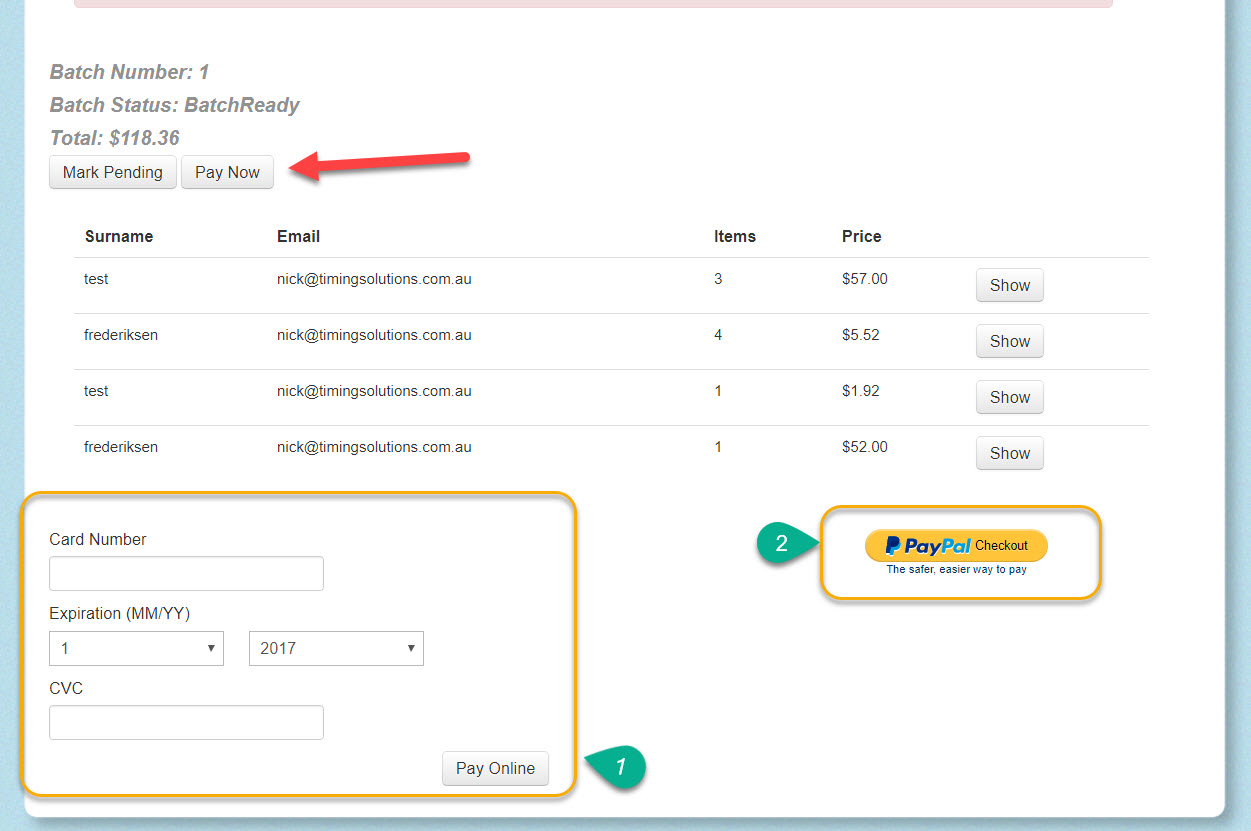 11. If you choose to Mark Pending these are the screens you will see. Once you click on Make Pending you will get this message making sure it is good to proceed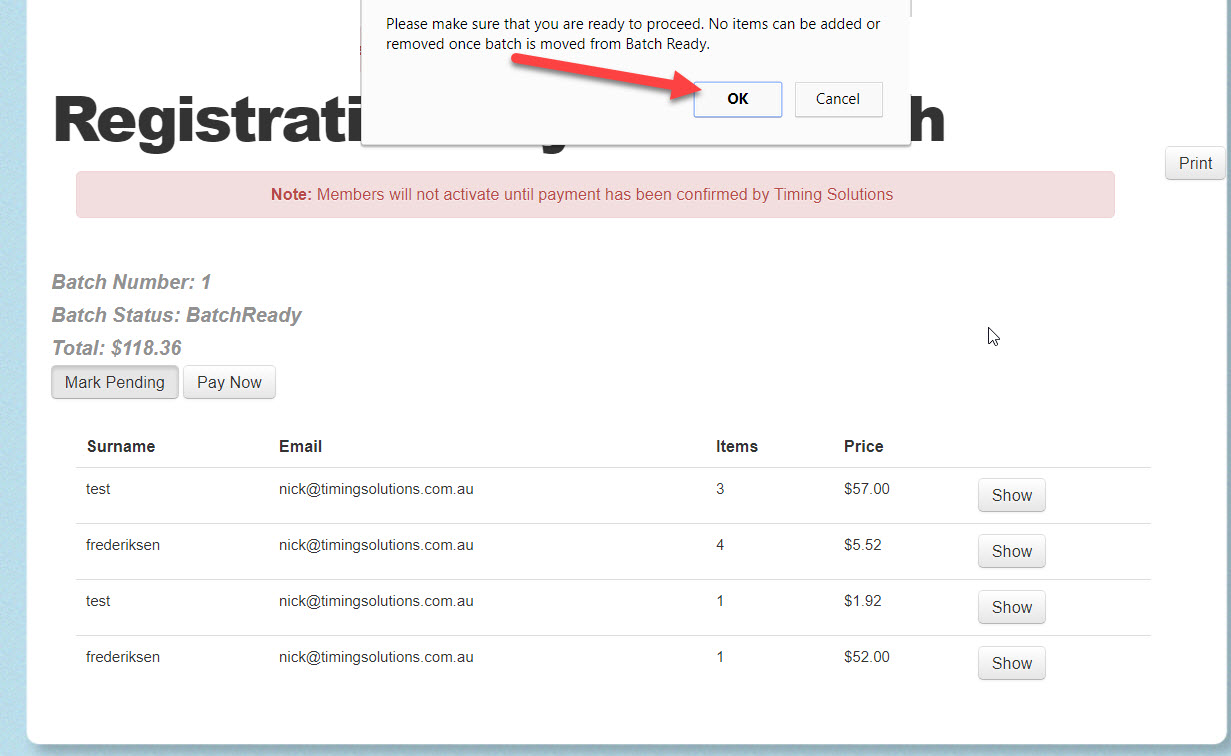 12. The next screen will show you three import fields
The bank details to EFT the funds to Timing Solutions (preferred option)
The address if you need to send a Cheque
A batch reference so we know what the payment is for...PLEASE ensure this is on your EFT or attach to your cheque payment slip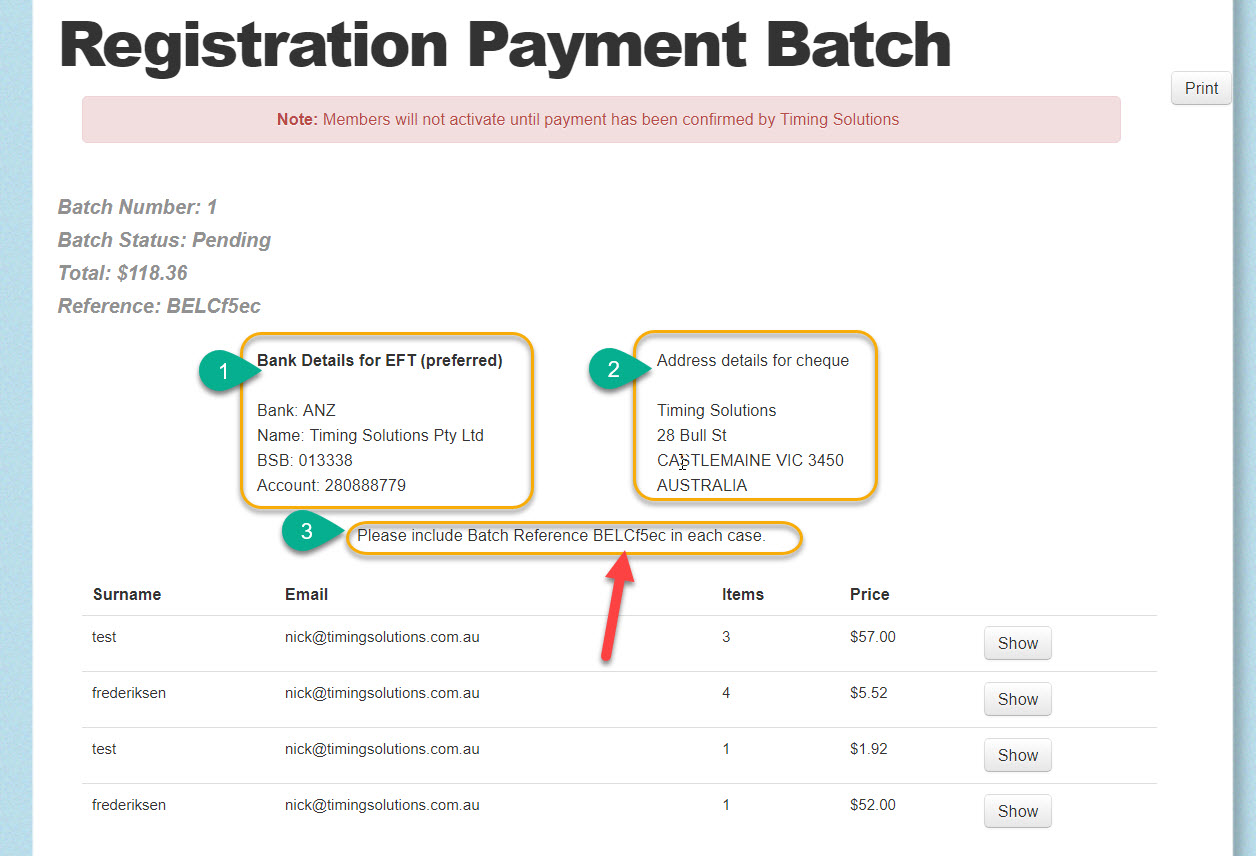 13. Once your payment has been receipted we will make them Active and they will move from the Pending to Paid group in the Status manager. Yayyy!