Each athletics Centre has different ways in which they record achievements and points. This feature allows for flexibility in how you determine what the first Personal Best result for an athlete will be.
The setting allows you to either:
Simply accept the first result of the season for an athlete in an event as being a Personal Best result. This will count towards their PB tally, and any points that you have turned on for PB

Take the first result as the Season Best, but not a Personal Best. The Season Best (first result for the season) then becomes the milestone that needs to be beaten in order to achieve a Personal Best
To change this setting:
1. From within your ResultsHQ profile, click on Setup then Points or More... and then Points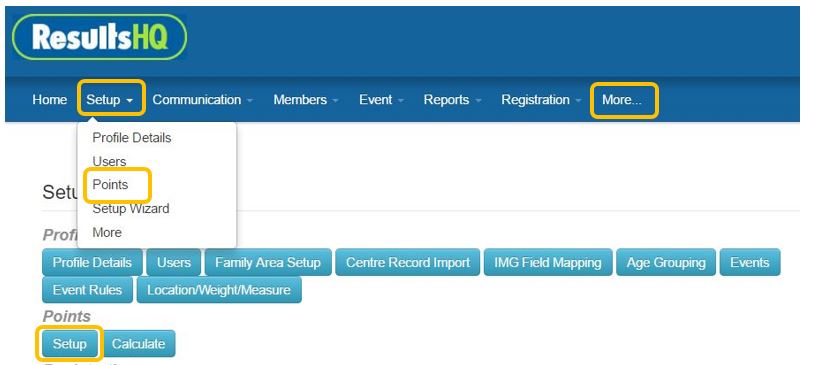 2. Click on the PB button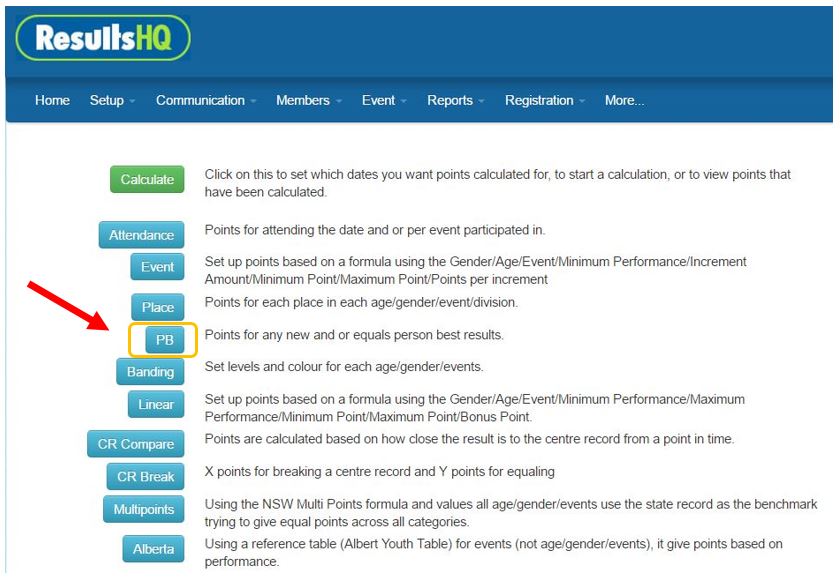 3. Within the Points form, select either Yes or No under the heading Exclude athlete first result PB?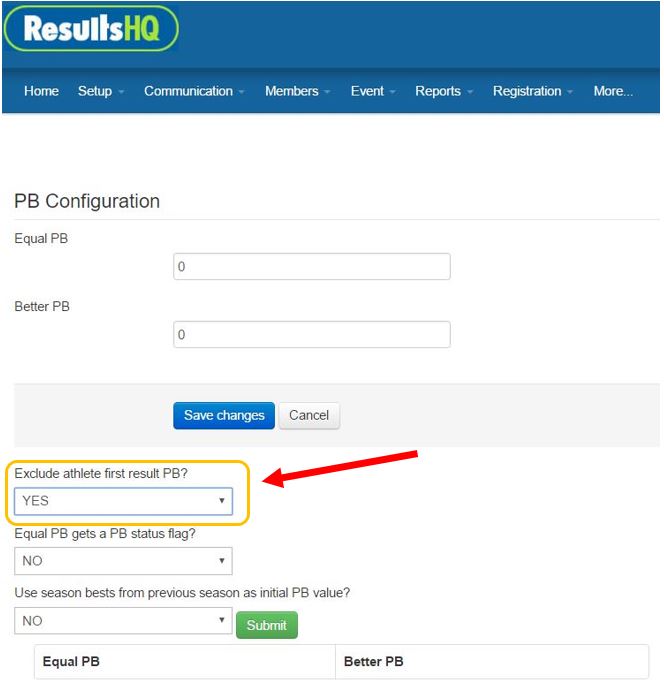 4. Press Submit to save your changes
This setting will now be used in determining whether a first result is a PB or not.
Note: If you have changed this setting AFTER you have already entered results, you should run a Recalculation of PBs on each date from within the results entry event list for those date
Note: If you have excluded the first result as a PB, so that the first results becomes a Season Best only, then on a future attempt the athlete equals this Season Best, this will not be awarded equal PB points (if you have them set up).