Other topics that will help - wash out
To add a new date to your calendar and the age gender event combinations follow these steps:
1. In the menu click on Event - Calendar
2. Click on "+" symbol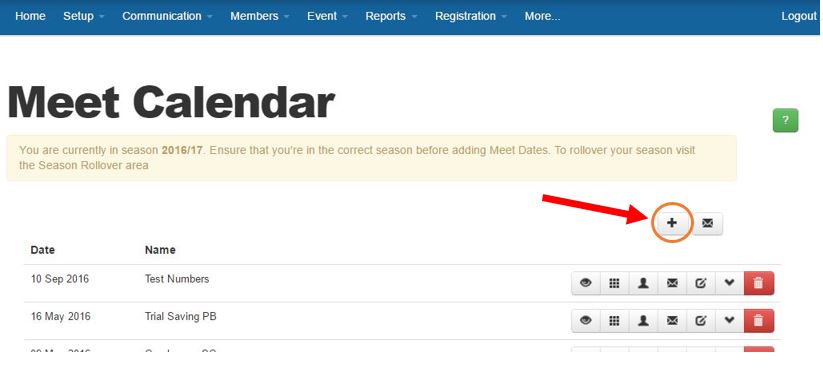 3. Give the new meet a name, the required program name (optional) and a date. Then select the Gender/s, Age/s and Event/s that you need. Then press Add Events.
Note you can reuse previous meet date/programs instead of building it from scratch. Use the "Copy existing meet" button, drop down the Copy previous Meet list and then click the Copy Date button. There are also the Import and Blank Meet options.
4. The little wheel will spin while its creating all the results references for the relevant athletes on your home page.
5. Once it's finished building that combination you will be able to see the events and their age gender groupings...repeat the adding of Gender/s, Age/s and Event/s until you have completed your program
Copy Existing meets
This function will let you recycle/copy any meet from a previous date in your calendar from the last x seasons.
1. Click on the "copy existing meet" button in your Create Meet area and click on the Please Select option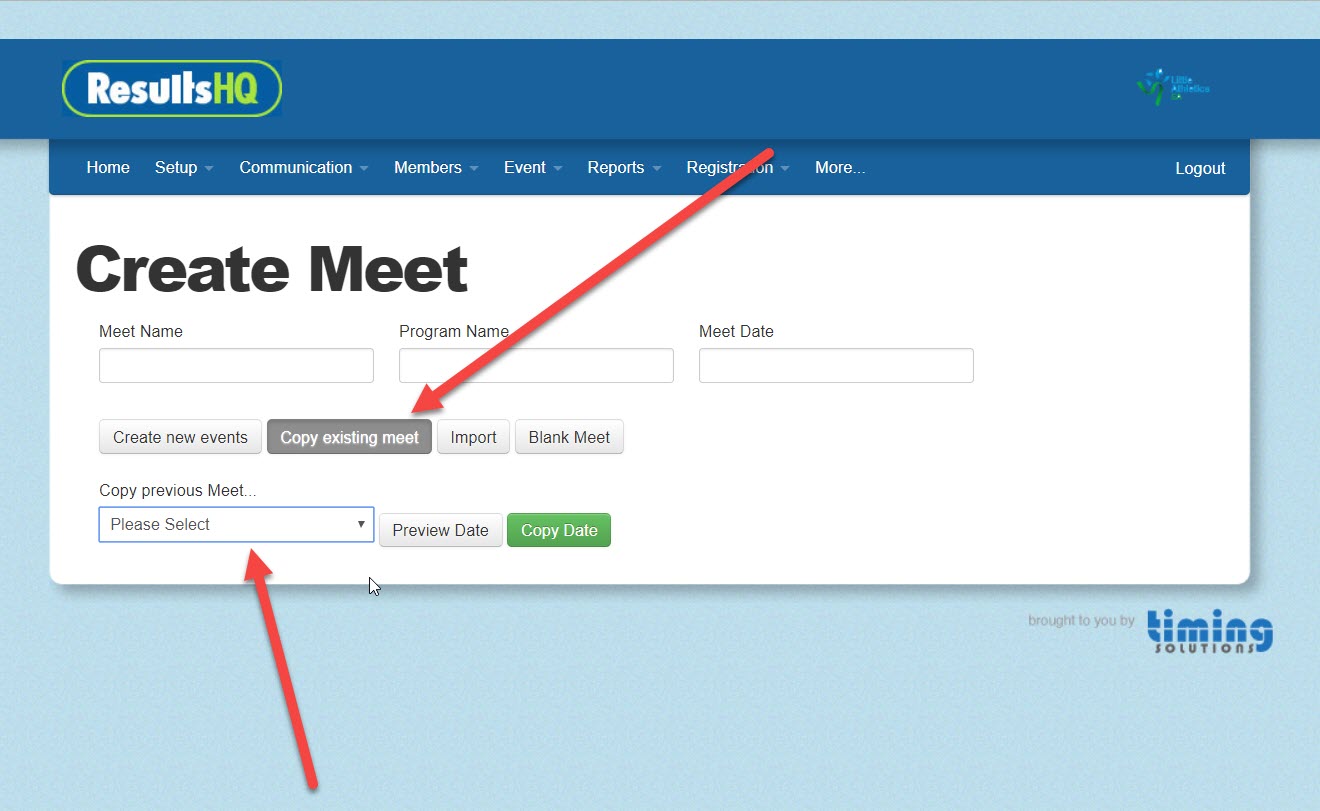 2. Click on the Please Select to view the dates that you have had age/gender/events set up or uploaded results from excel/API to the platform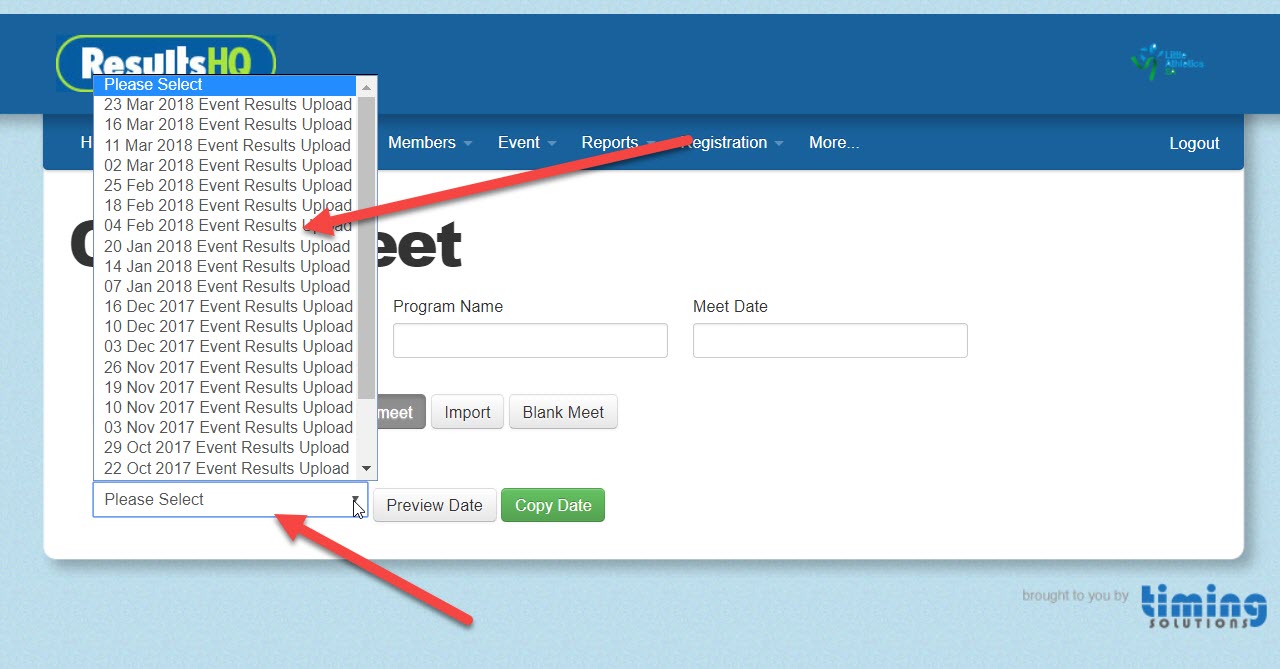 3. To preview that dates age/gender/event combinations click on the Preview Date button. This will let you see all the combinations available from that meet date. Also, it will let you save that as a Favourite (making it quicker to find next time) or X out of the preview to track down another date to preview.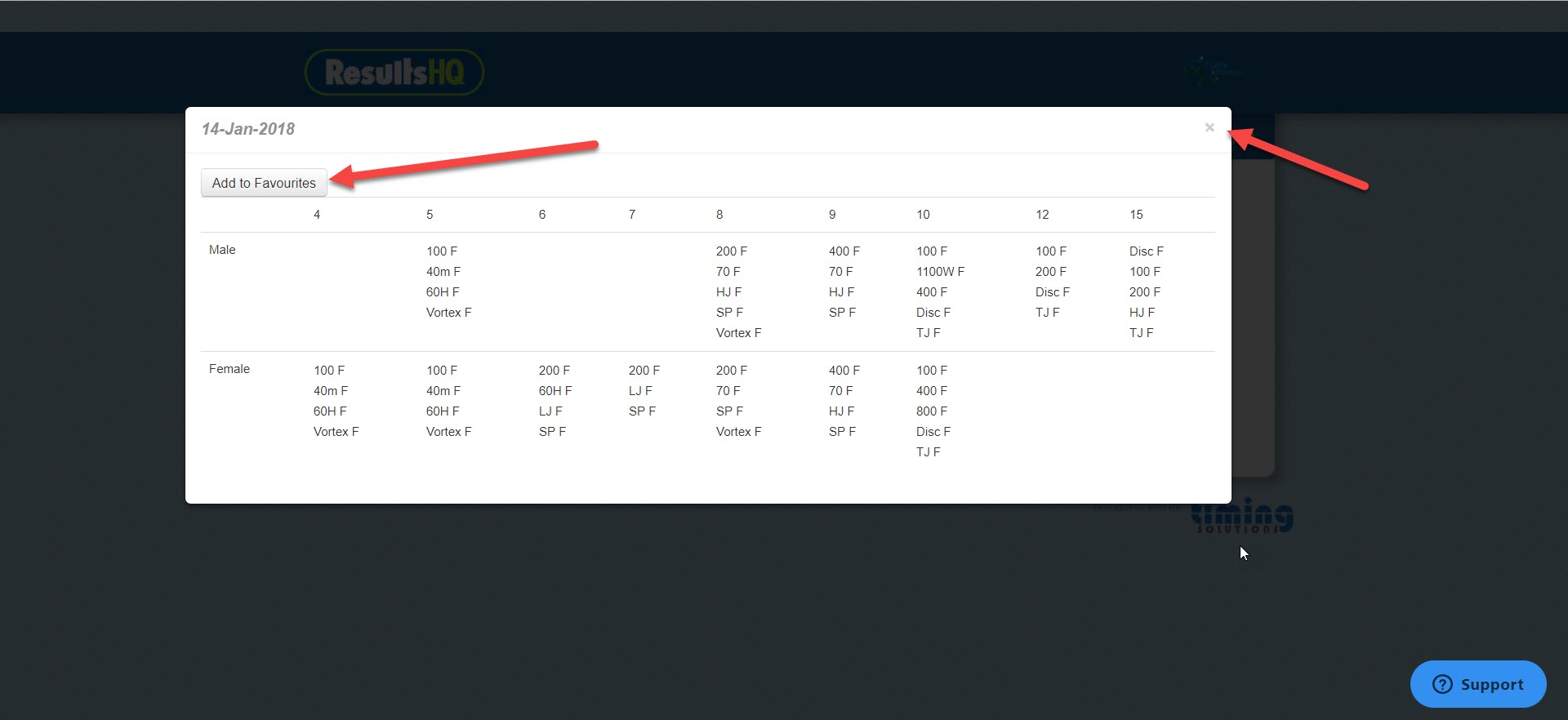 4. If you are happy with that combination you can then press the green Copy date button to add those age gender events to your new meet date. You can still add or tweak your age/gender/events following this initial copy if required.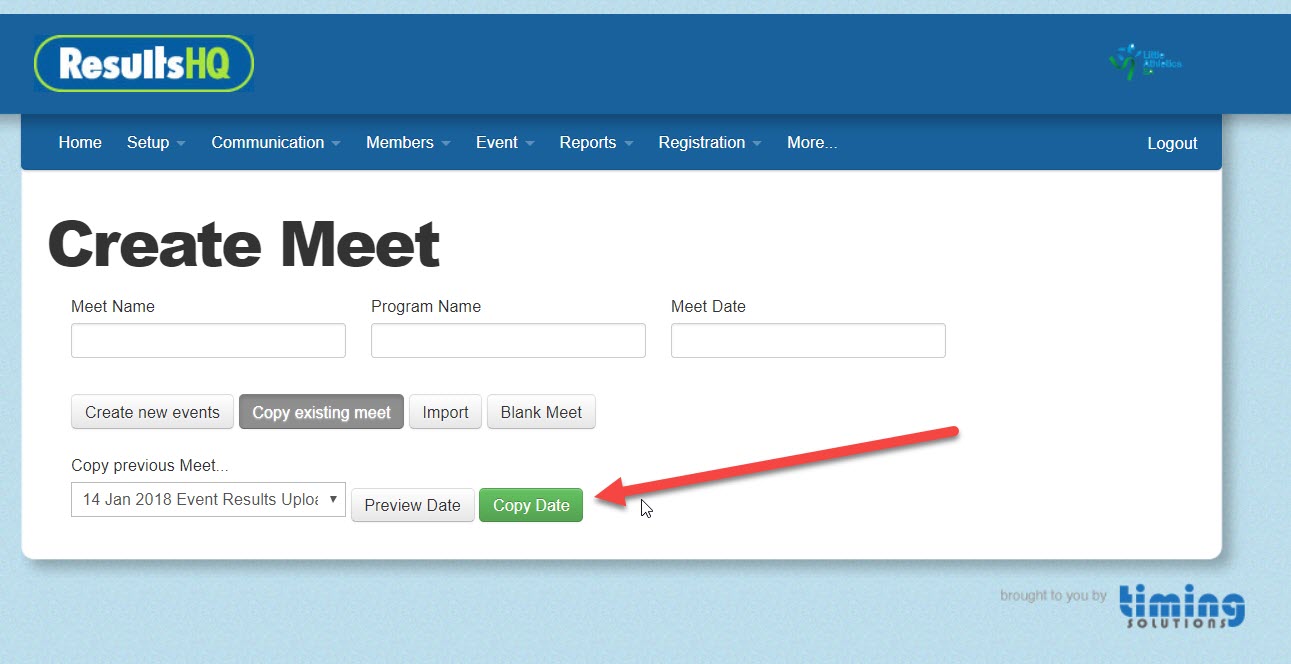 To find out how to progress your Season Calendar to the next season go to season rollover.