To manually change an Age Group form X to Y follow these steps:
From the home page Click on the 16 Blue or Red graph line

2. Once you have click on the age group you will have all the age gender athletes in a list like this. To open all of them easily, you can hold down the Crtl key on the key board and click on each of the last names. Otherwise just click on one of the last names to work on one family at a time.

3. once the family view is open, scroll down to the bottom and click on the view for the athlete your looking to update from 16 to 17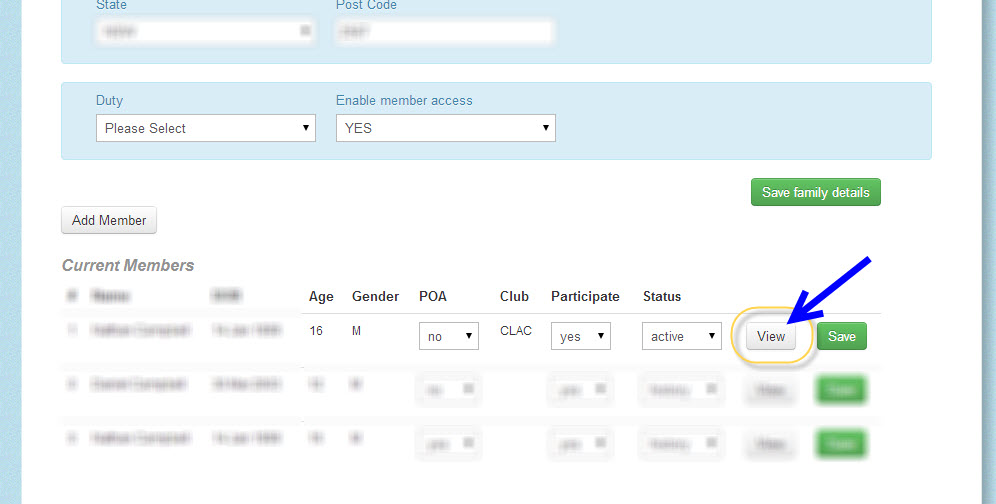 4. Once the athlete details are available, change their age group from 16 to 17 from the drop down list. Then press Save and repeat for the other athletes.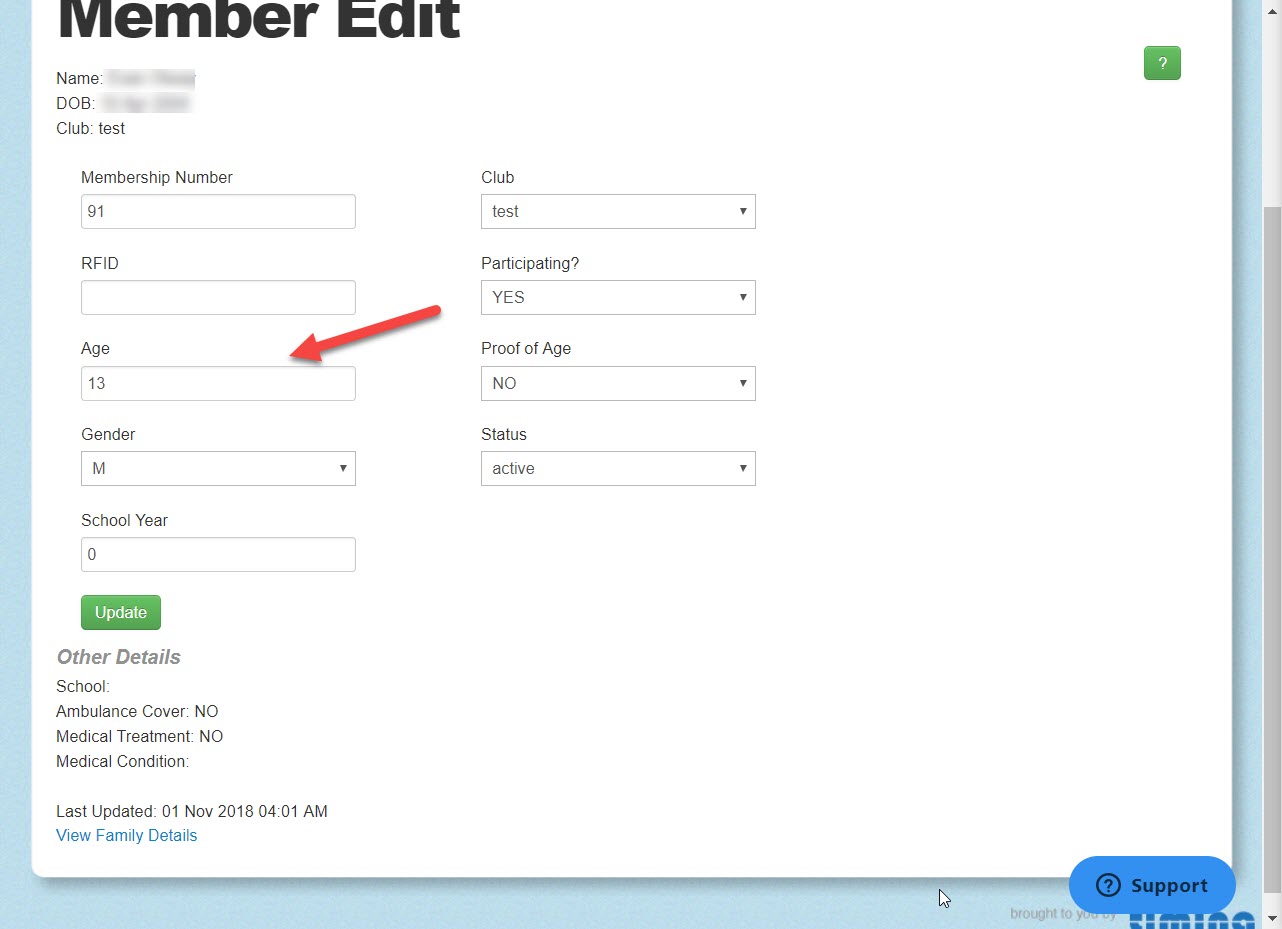 5. Then to make sure they are in the events to complete and have their name on Recording sheets, have a look in the Event - Calendar - Nominations (person icon) and make sure they have a tick in the All tick box next to their name. If not, tick it.