Some events are location specific. For example a 1000m cross country race at location A is different than a 1000m cross country event at location B. This is because of the terrain (hills, grass/gravel/mud, etc).
So PBs and records need to be treated as standalone locations, instead of just 1000m cross country.
These steps are how you go about setting up your locations and then applying them.
1. Go to locations area found in the More - Location/Weight/Measure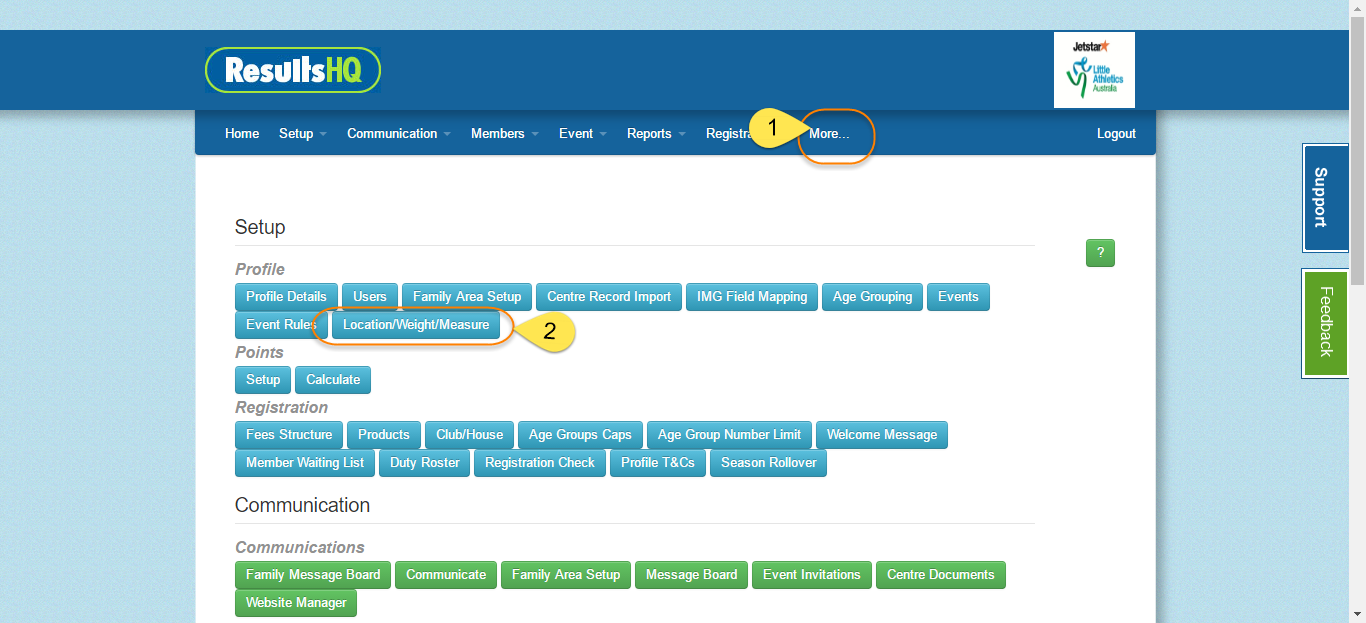 2. Key in the 4 digit max code for your location and press save. Repeat if you have multiple codes. Then go to Calendar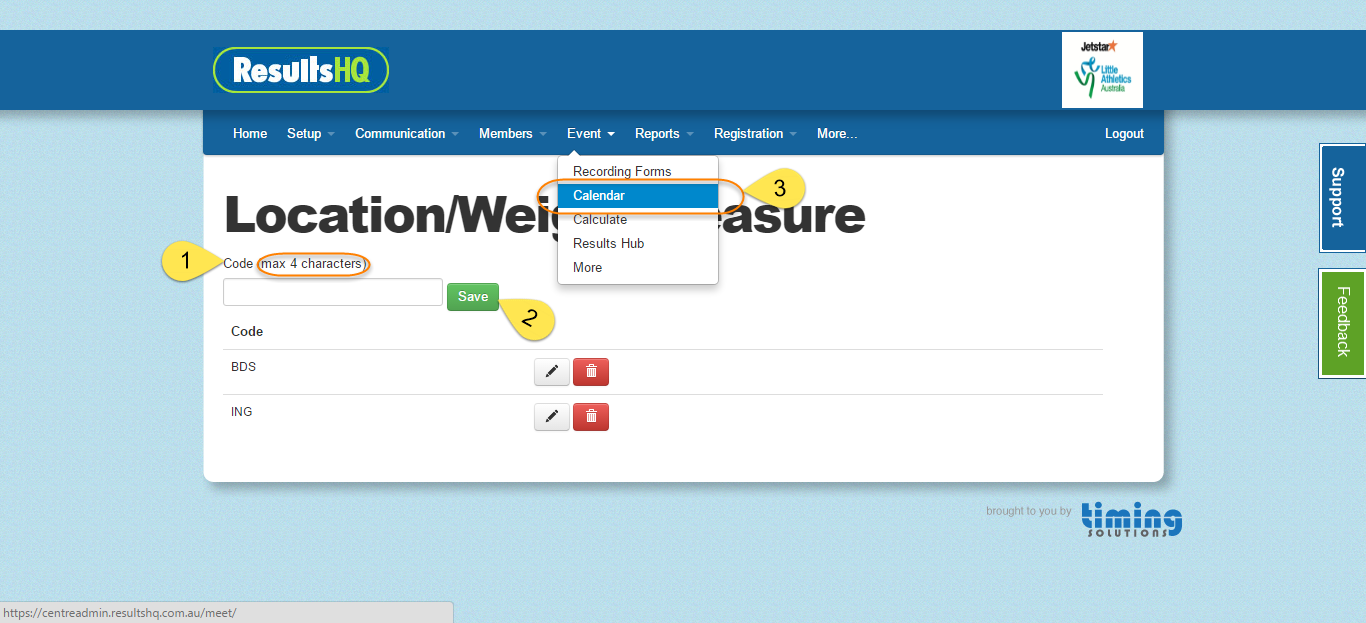 3. Then click on the eye ball for the event date you need to update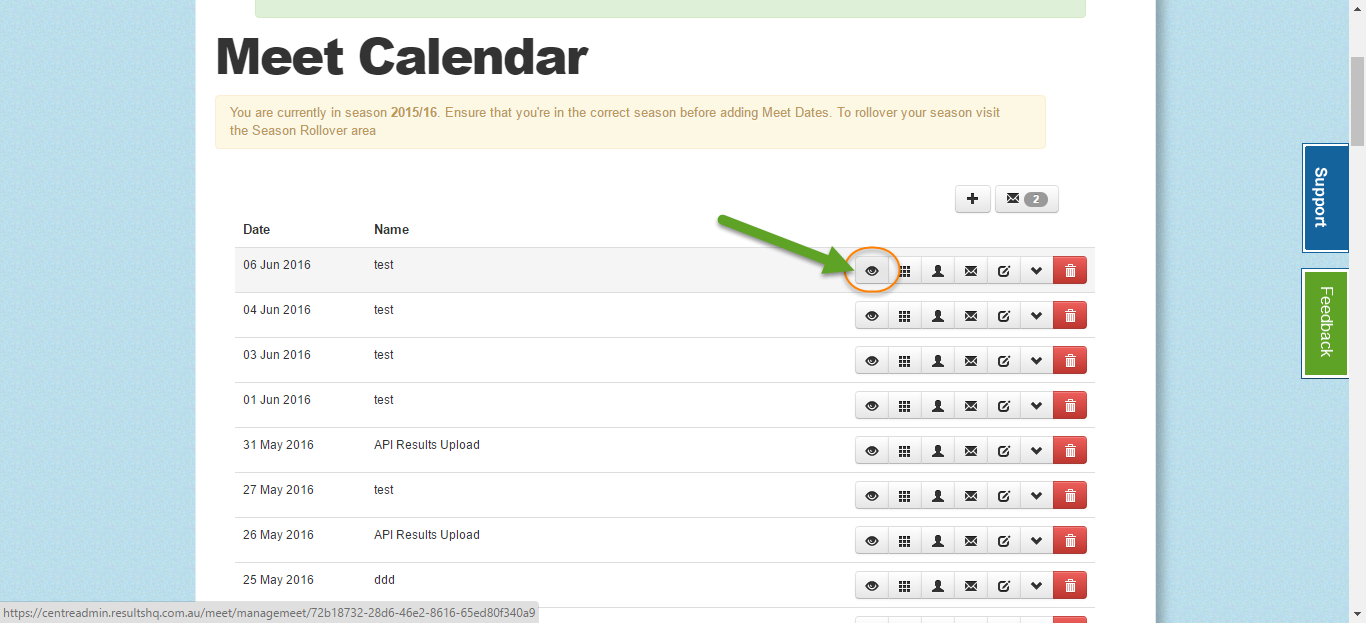 4. Then click on the List button and then the update icon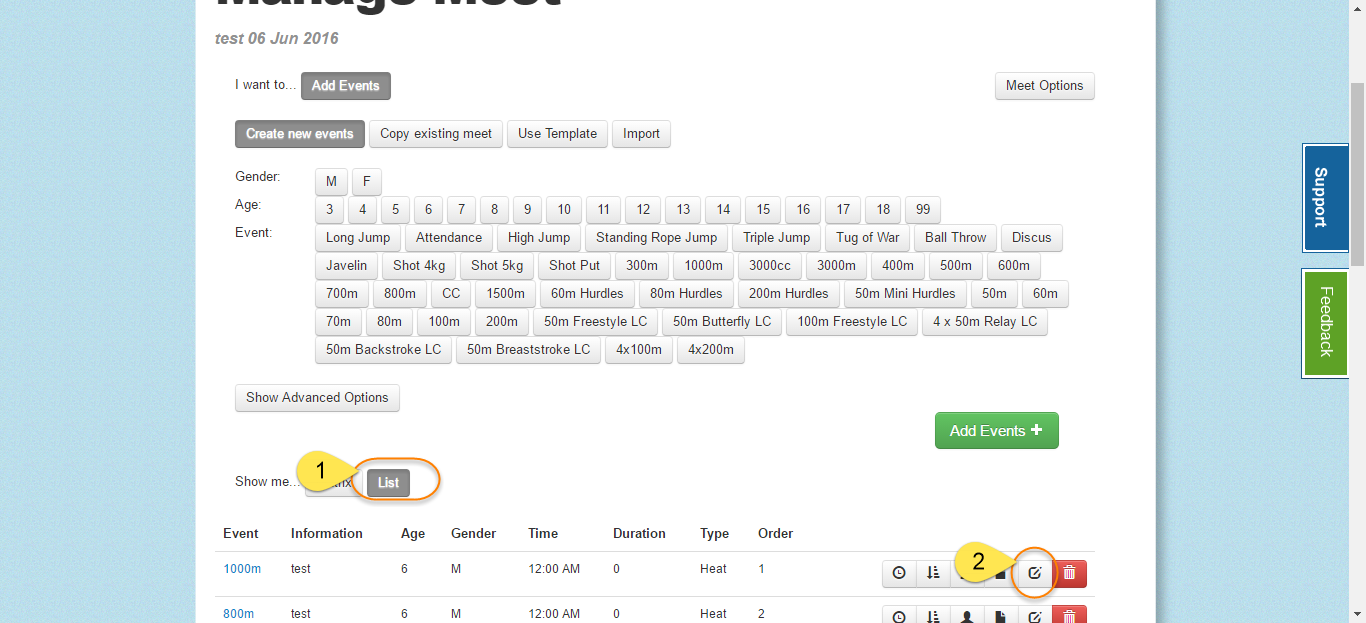 5. Then scroll down to the Event Location field and select the code for that event and press save. Repeat steps for your other required events.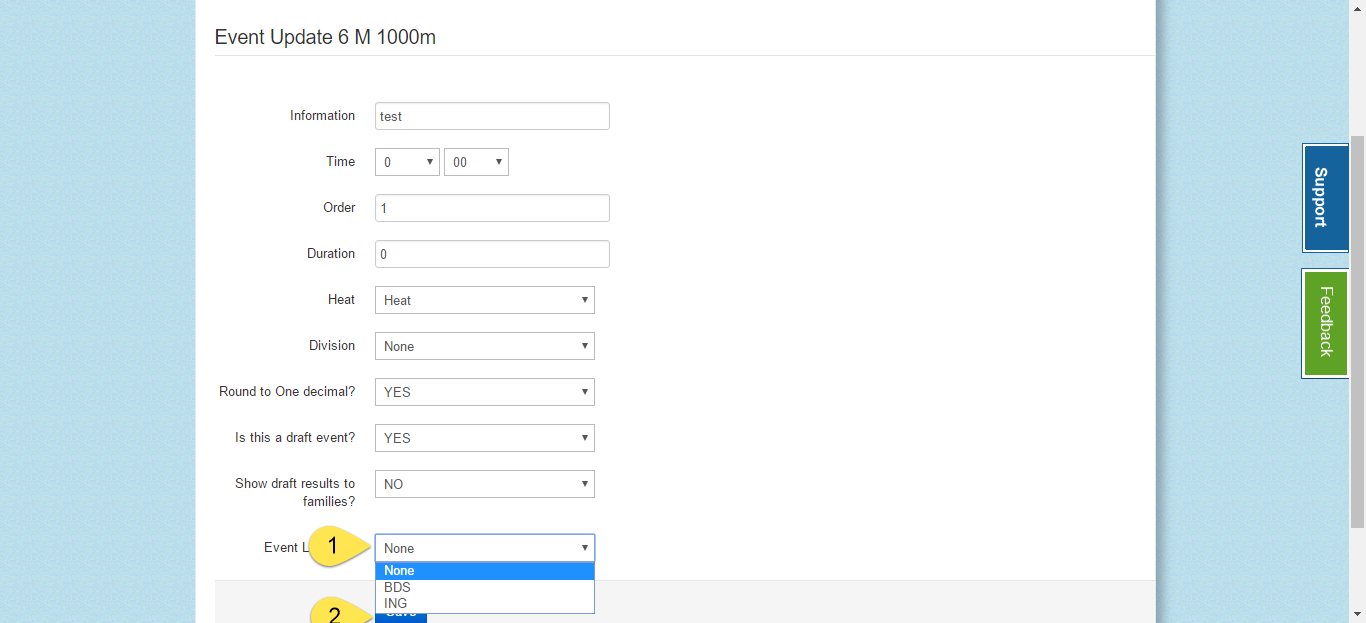 FYI - we will be making this an easier process to assign locations as you build the programs, but for now these are the steps.