The shoelace tags are simple to use with a great read range (up to 15m). The tag has an adhesive strip on the back of one of the ends. The protective layer of this sticky area needs to be removed then the tag is ready to attach to the shoelaces.
1. It's important to make sure the logo and number are visible as this is where the RFID tag lives inside the material. The tag will need to be curled over so that both ends meet at the end of a nice arch like this...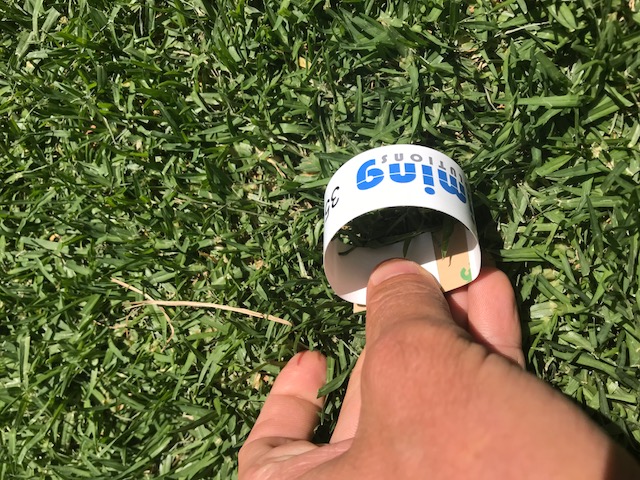 2. Locate the shoelace/strap and feed one of the ends through your lace/strap so you can attach the two ends together like this...Remember to have a nice archway with the logo and number visible when you have finished.