Weekly Results Viewing
Athletes can view their results and results tickets within the ResultsHQ reporting portal once they are logged in. Simply click on the Members name, date or event tile to get more details.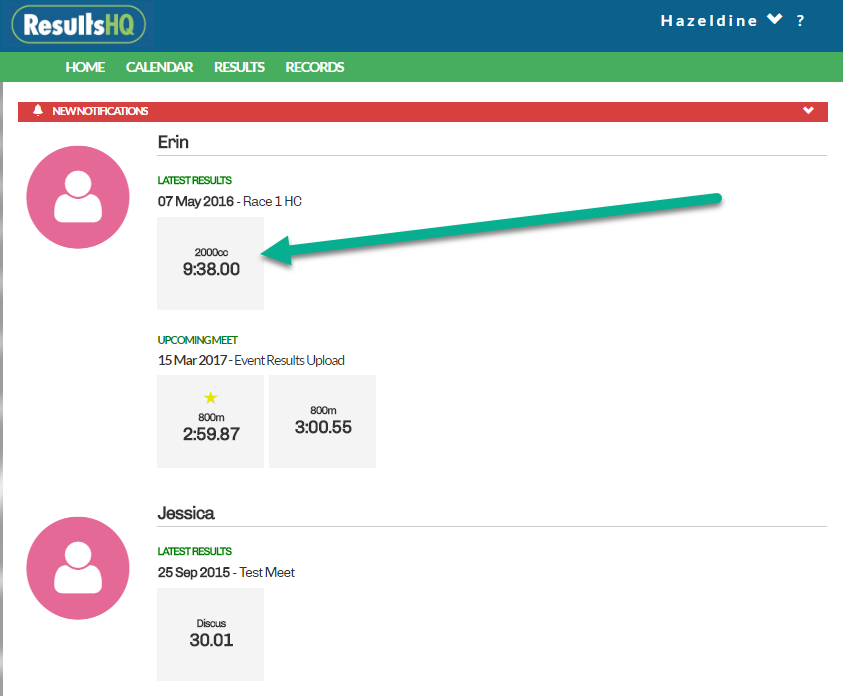 Event View
Clicking on an event tile takes you to the Event View showing results history with charting to see how you have improved over time.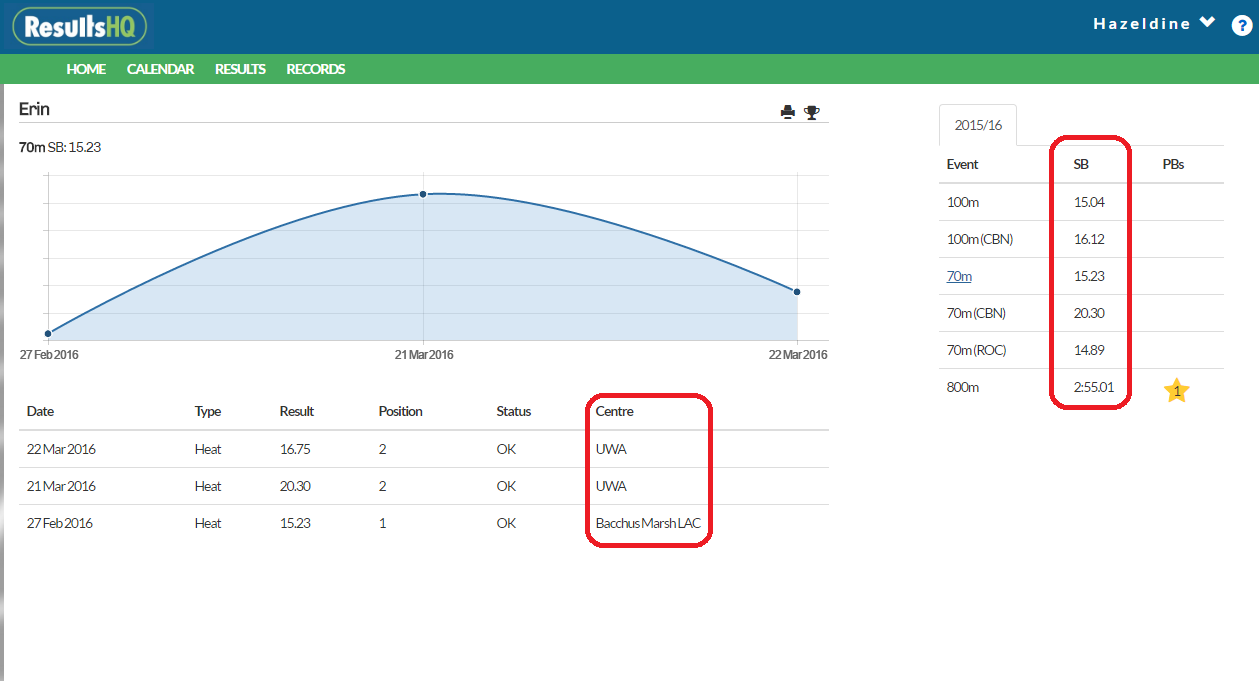 Each of the Profiles that the results are from is displayed and a navigation list of your Season Bests (SB) on the right lets you change the event.
Locations
If your club/centre has used Locations in their event list, you will see the location next to the event name in brackets eg 70m (CBN). These events may have different conditions that make them not directly related to other such locations and all PB's and CR's will be treated separately.