Achievement Book
Families that have an active Registration with a Little Athletics Centre around the country will have access to a new Achievement Book area within their Family Portal. This provides information on successful Australian Athletes, instructions and how to's for your favourite events and an electronic Achievement Book builder.
This content is available from the Achievement Book link at the top of your profile pages.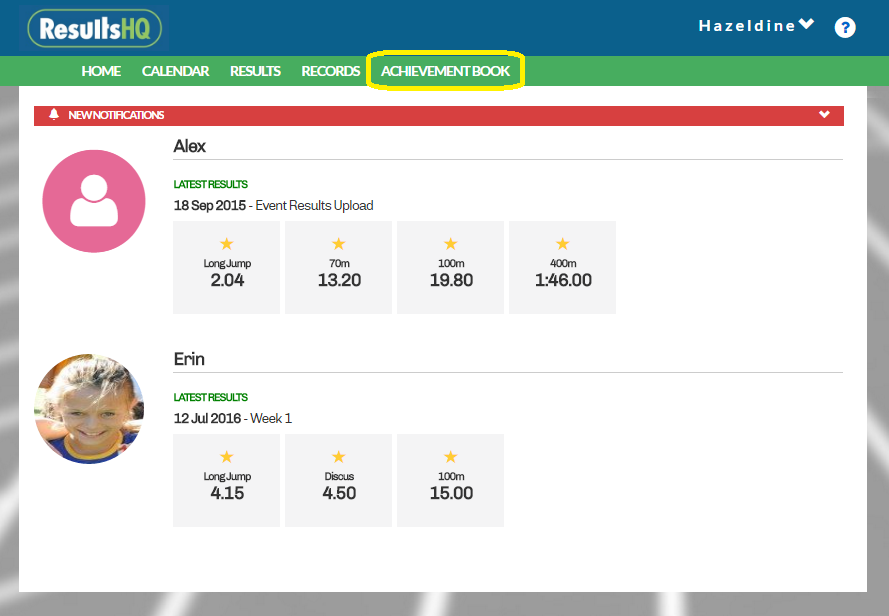 If you do not see this link at the top of the page, it may mean you are not registered with a Little Athletics Centre currently. Contact your local Little Athletics Centre for more details on joining up http://littleathletics.com.au/Home/Find-A-Centre
Athlete Profiles
A collection of successful Australian Athletes is available for you to get to know something new about them. Where did they start their Athletics career and what their favourite food is are just some of the interesting things you will be able to find out about them.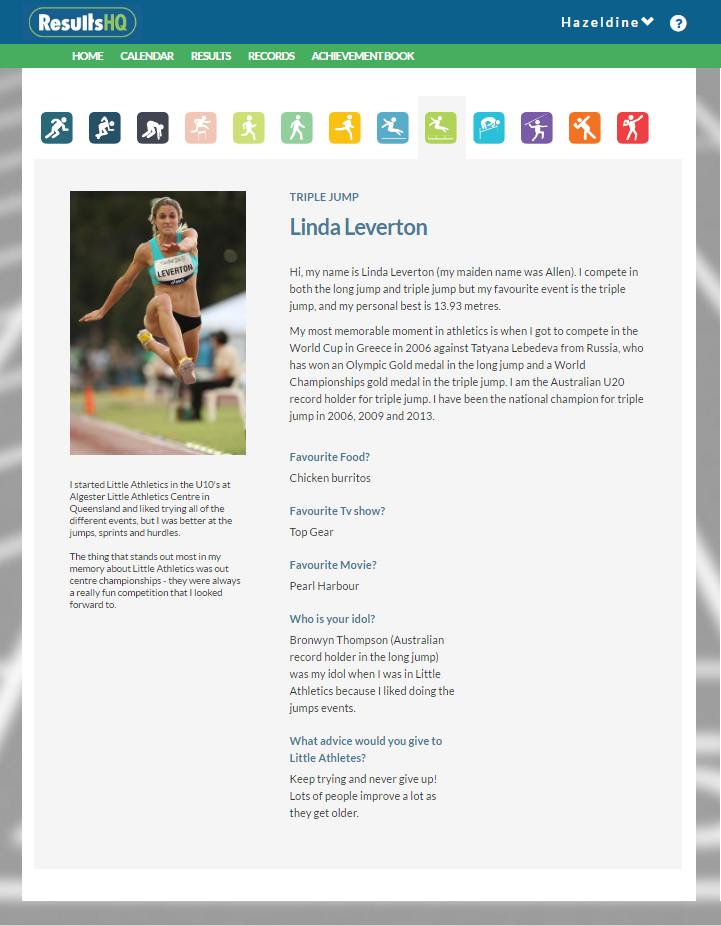 Instructional Content
Find out how to do a new event from the professionals. Key tips and instructions to assist you with achieving personal bests every week.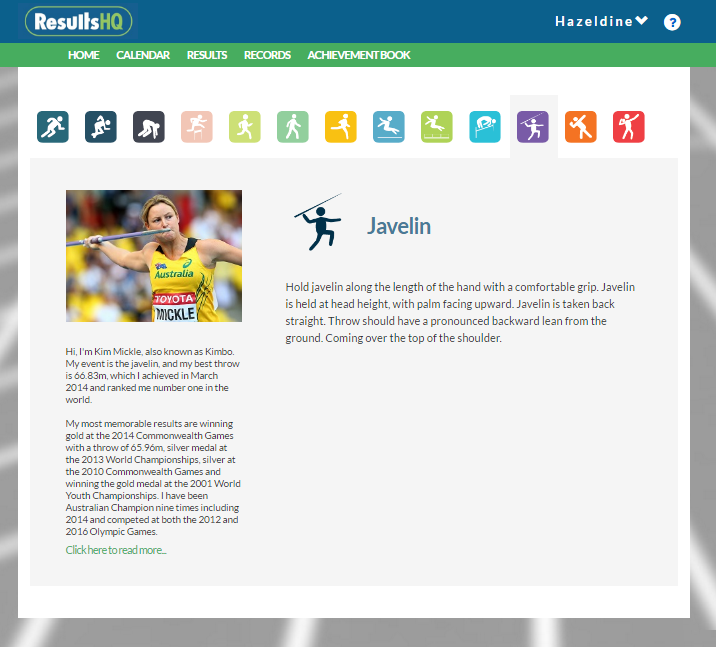 Printed/Saved Achievement Book
A printed/saved version of the Little Athletics Australia Achievement is available from the Family Portal. The tickets are drawn from all uploaded results in the current season and members can upload a custom picture for the cover page direct from the Family Portal.
NOTE: This feature is only available from a desktop computer and Chrome is the browser that provides the best results. Also smaller screens such as on laptops that have a zoom applied may display images/content incorrectly and may need to be adjusted for best results.
Adding a Personalised Picture
To add your own personalised Athlete Picture to the front cover of your achievement book, click the family name at the top right of the screen and go to the Profile page.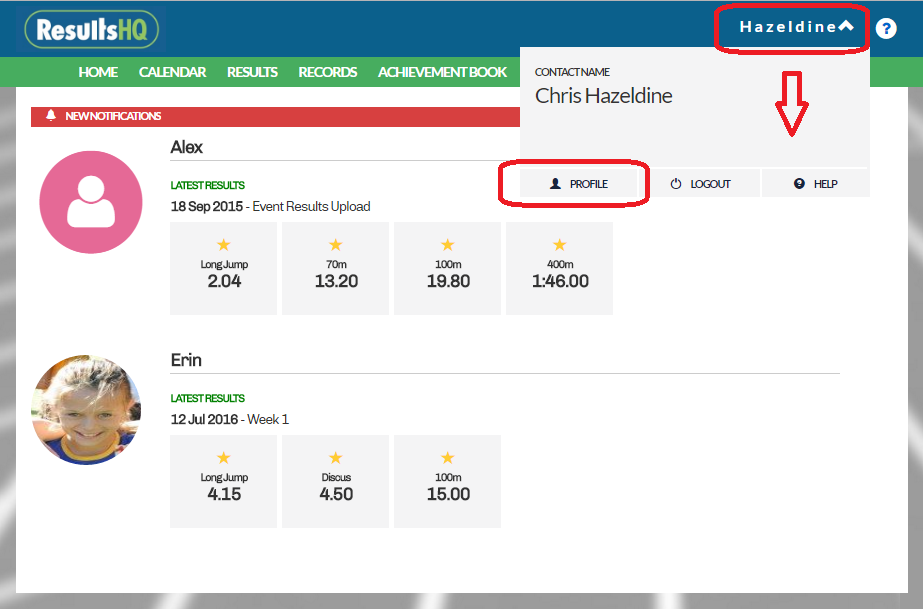 Click the Update button next to the Athlete that you want to update the Achievement Book picture for.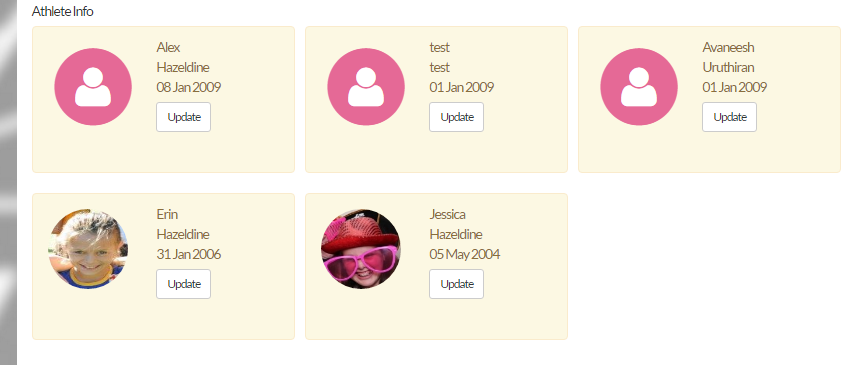 Browse for your picture by clicking the Select Image button - NOTE: pixel dimensions on the picture - a lower resolution picture will not look as good.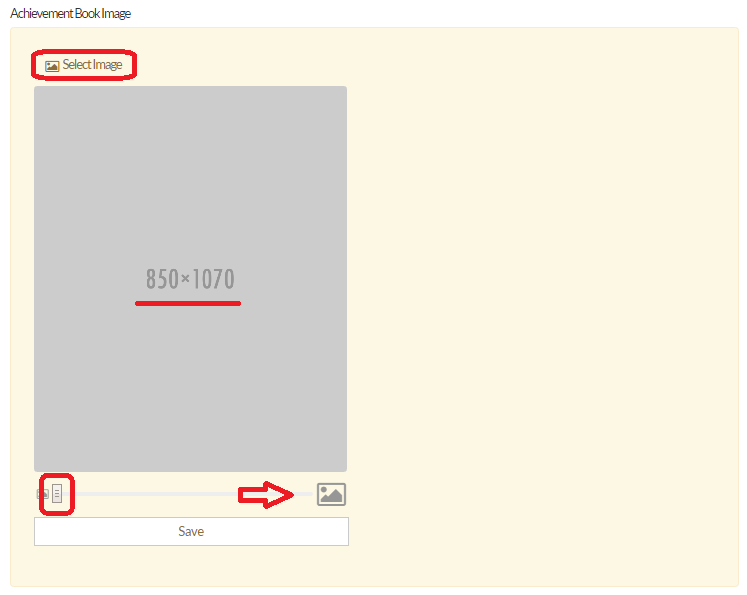 Drag/resize the picture to your desired result and then save it to upload. Then go to the Print button from the Achievement Book home page to select the Athlete to generate an Achievement Book.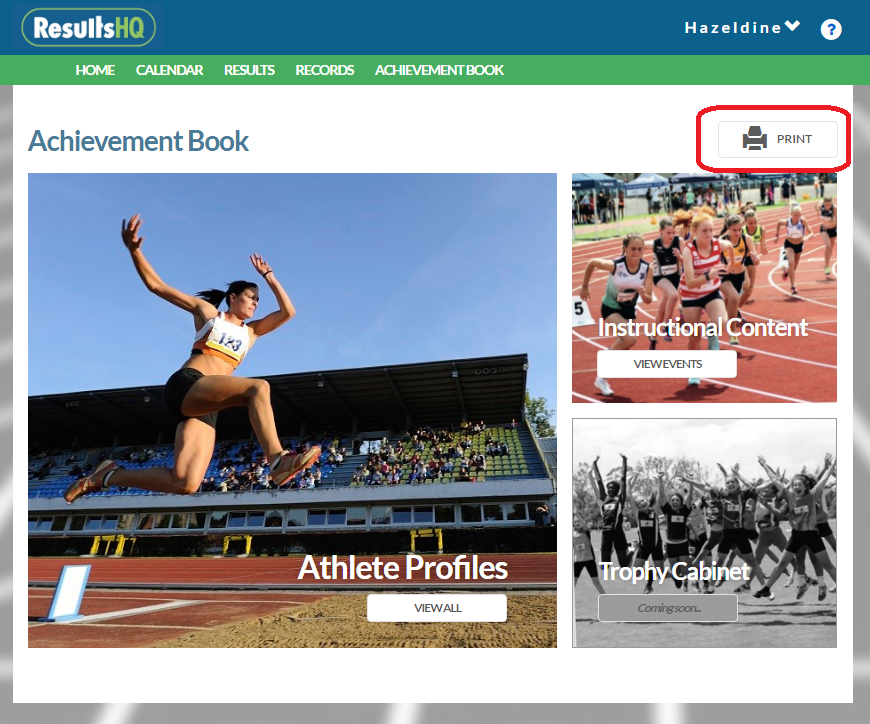 Using the print dialogue you can save it as PDF or print your personalised achievement book at any time.