The state profile does not have a rollover process, it does however have steps that you need to review and set up for the new season:
To prepare for the new season, here are some topics to review and edit/add as required:
Fees Setup
1. Click on the Association Fees button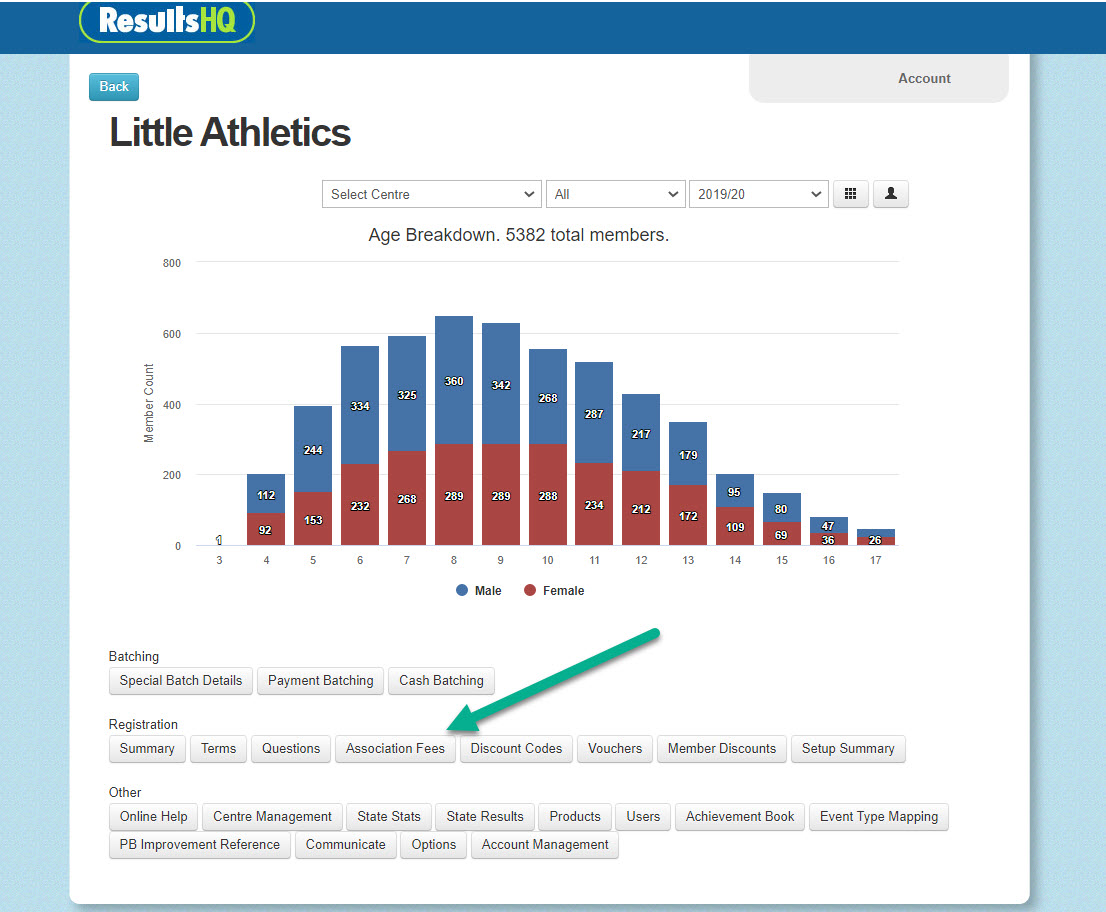 2. In the Region section, press on Add New

3. Then select the relevant season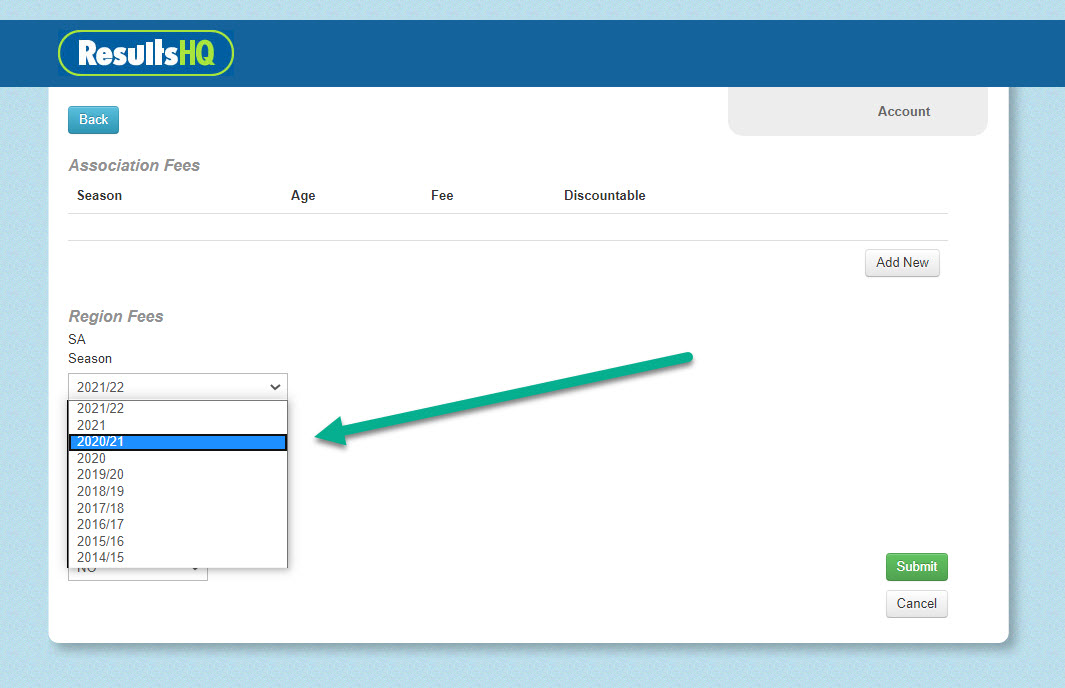 4. Fill in the fields
Age group - Under 7 is just 7 etc
Fee - how much does the state want to charge for this age group in this region?
Discount - is there a discount available for multiple member families?
Submit - press this to lock-in that combination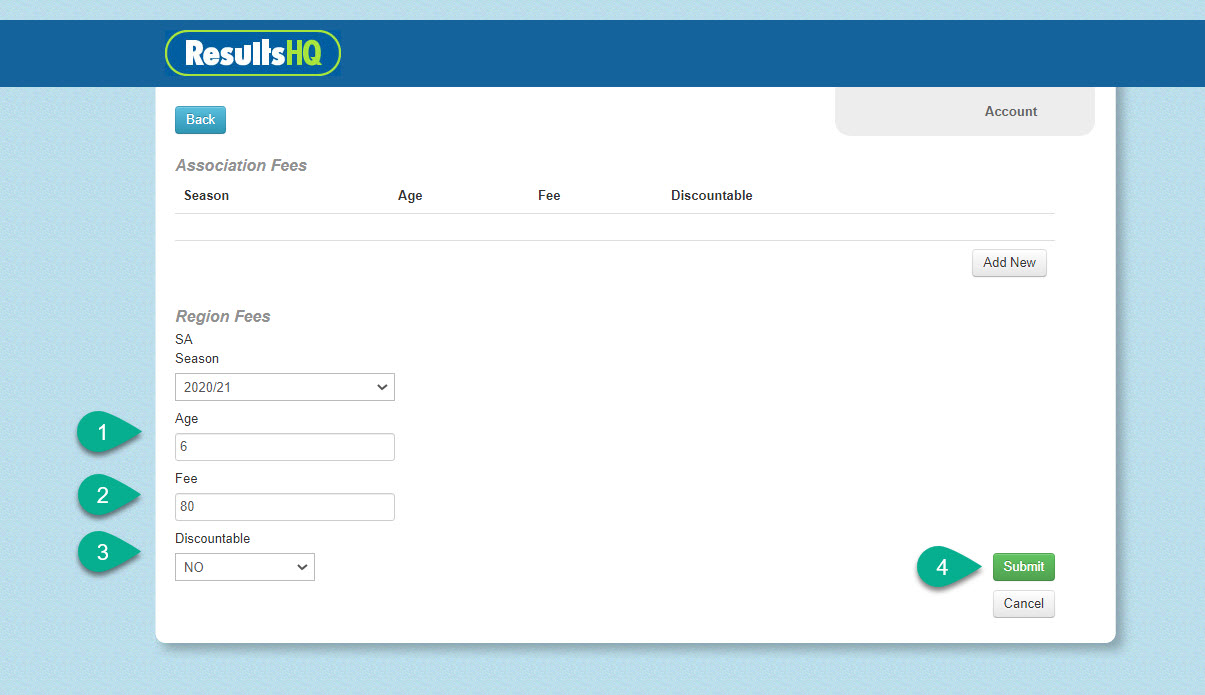 5. Then you can see what you have done, edit/delete if need be, otherwise repeat the steps to set up the rest of your combinations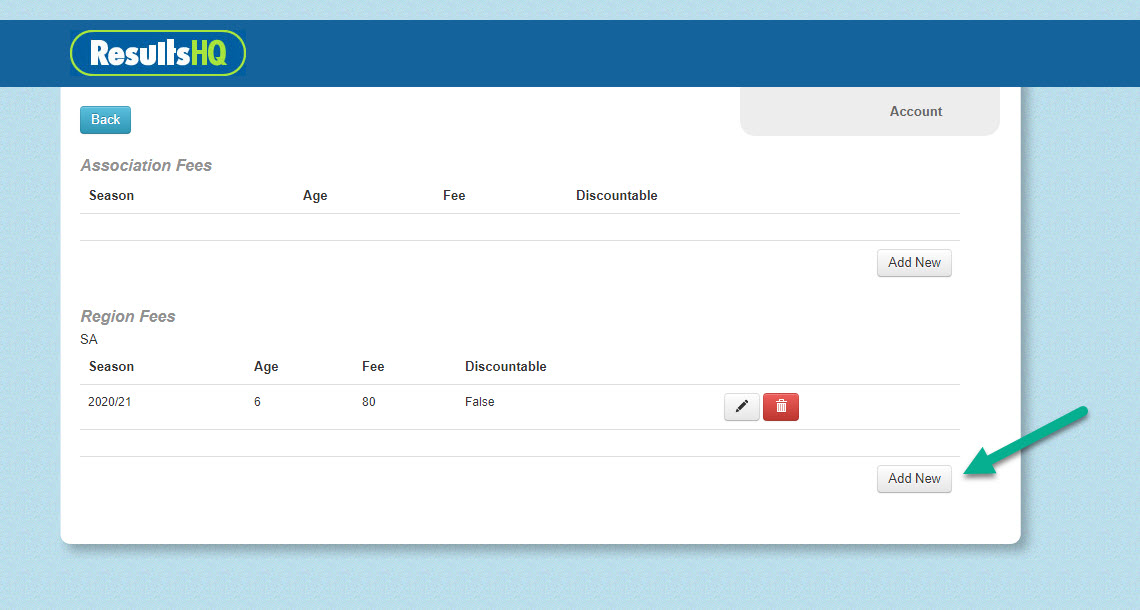 Prior season member numbers
If you want to let centres reuse the prior season member number simply follow these steps.
1. After logging into the state admin portal, click on the manage centre option
2. Then make sure the option to "Use prior season numbers for returning members?" is set to Yes last season number is set to Yes and press save
3. Then select the season you want the returning member's numbers to be referenced from and press save
Adding Questions
1. Click on the Questions button
2. Click on Questions tab you can Add New to add a new question.
Note the National questions will also be visible to you here, so you can make sure you don't repeat the questions, and you can see responses too.
3. You have the following options with your questions. Working from the top these are the fields and what they mean
Question Type - Yes/No, Text or Multiple (multiple choice)
Question - write the actual question are you actually asking in here e.g. "How did you hear about our centre?"
Terms - If you choose Yes it will use your "question" as a lead into the Terms you created. If you set it to no, it will just be a normal question without that link to your terms
Mandatory - this means the user must reply with a Yes option. It is the only option that is user is offered and must be selected or they won't be able to progress
Required - If this is set to Yes, they will need to respond to you yes/no or text question
Member Only - if you want this question to be answered at a member by member level make this yes e.g. for every athlete registering, this question will be asked, 3 kids, so this question will be asked and recorded for each of the three athletes
Show Other - this will allow for a free text box to be used in addition to the question
Multiple Response - with the Multiple choice options, you may only want it to be restricted to one of the options, in which case this would be set to "No" if however, you wanted it to be to let the responder select more than one response from the Multiple choices then set this to be "yes".
Then press Save when done.
Responses to Questions
To view the responses to your questions follow these steps:
1. After logging into the state portal click on Questions
2. Then to see the response from one of your questions click on the Response button
3. Then you can either view the responses on the screen or export to do more analysis