As a part of your transition to ResultsHQ, these are the steps you need to follow in order to set up your registrations products.
1. Copy the name on your home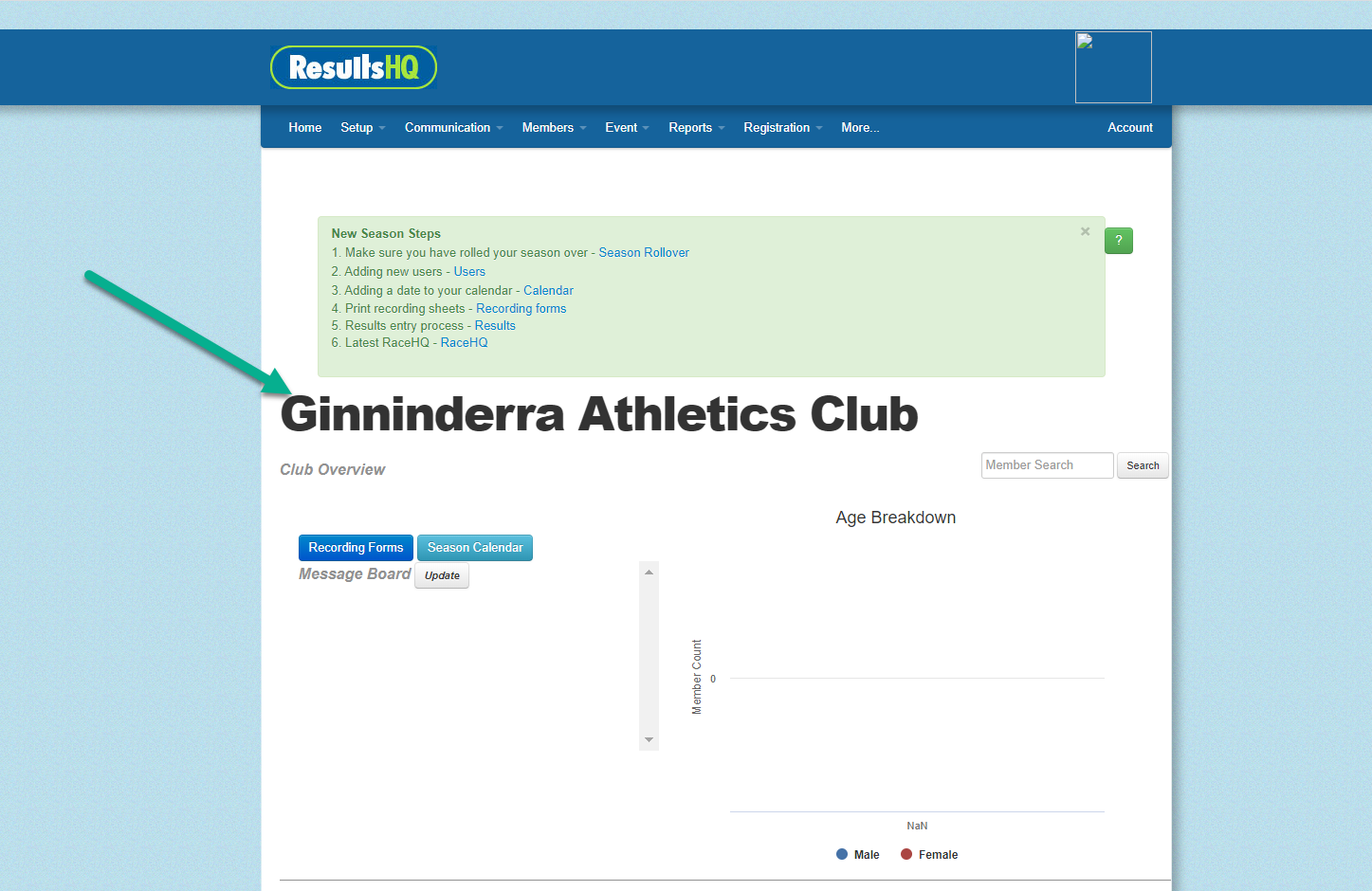 2. Go to More - Club/House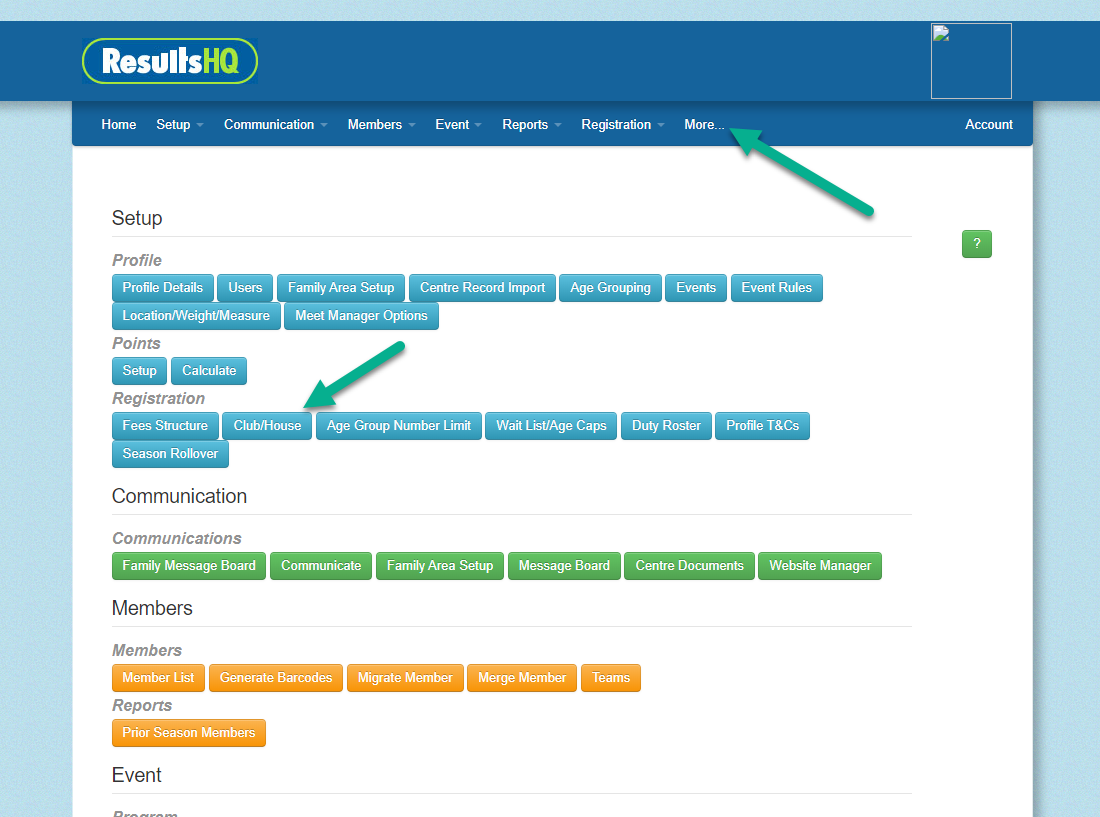 3. Paste your centre name into the three fields and save. Note you can add your logo too.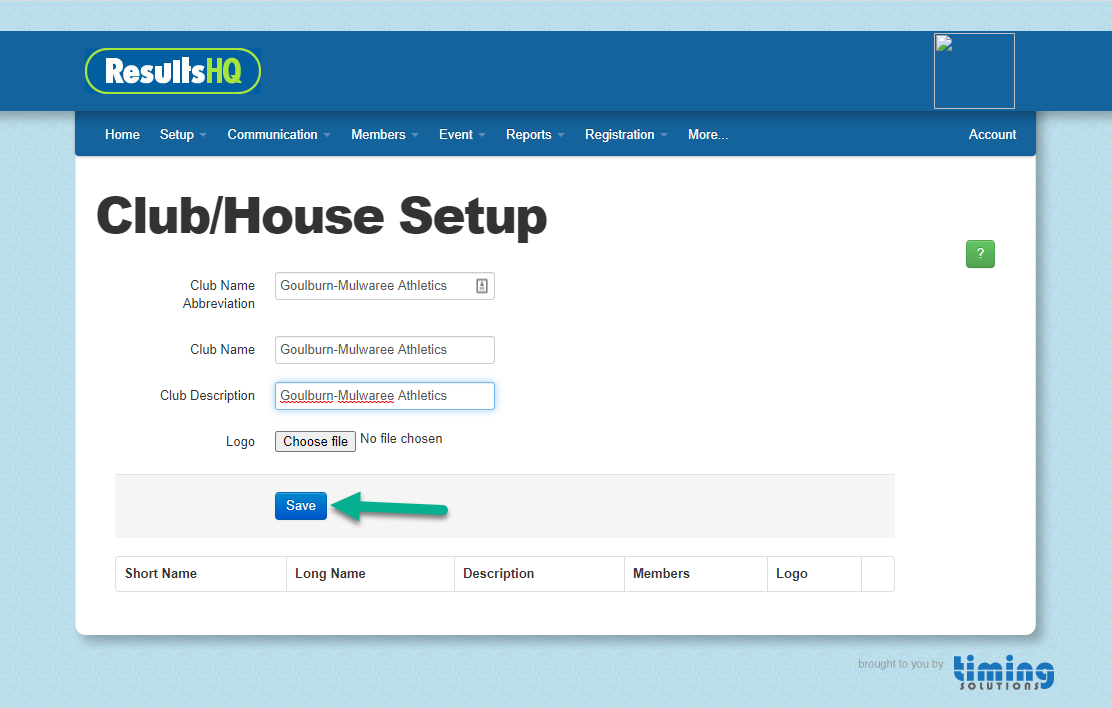 4. Then it will be committed...and ready for the fees set up.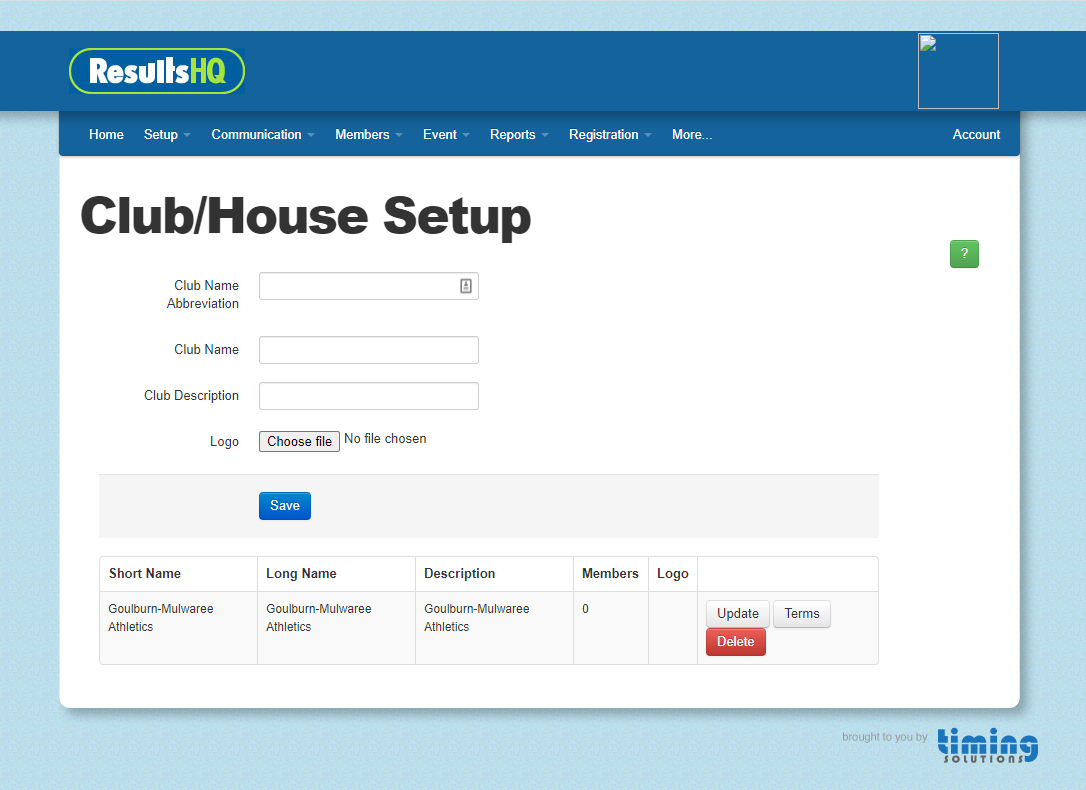 5. Now let's go set up your products and fees. Click on Registration - Setup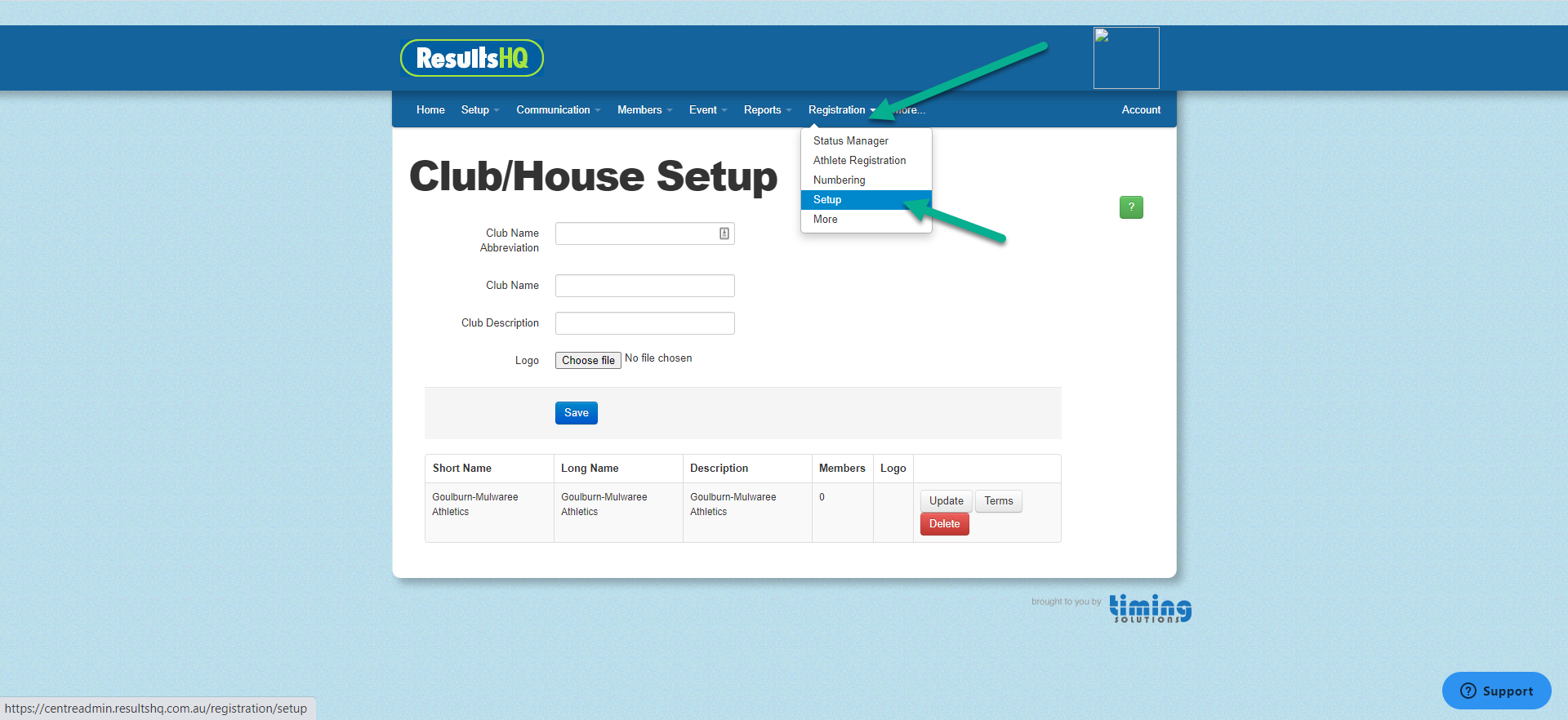 6. Select the Add button to set up our first product.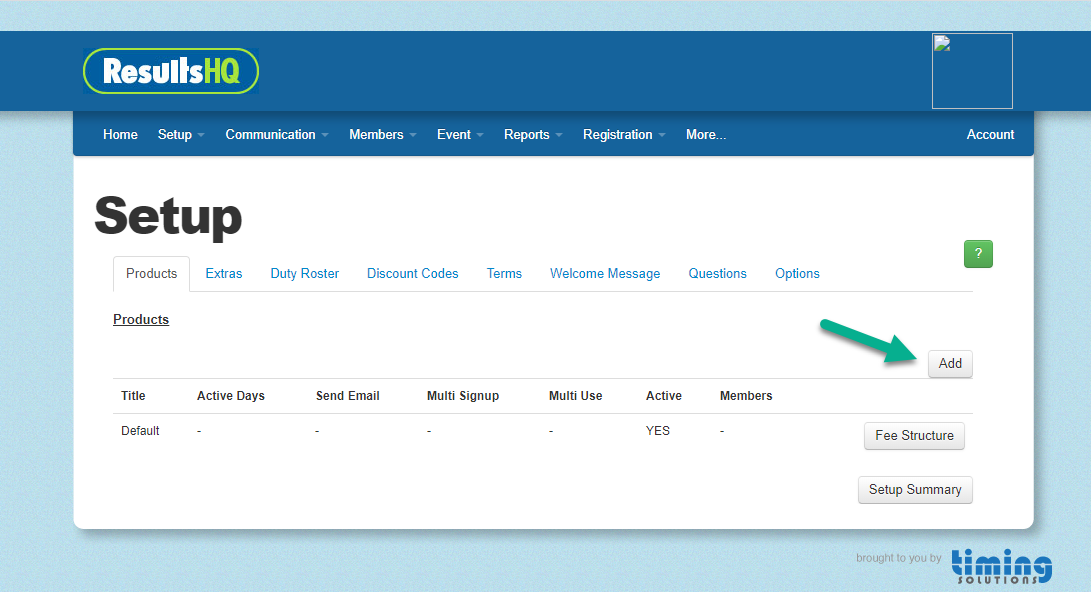 7. The first product will be "Student (U14-U18)"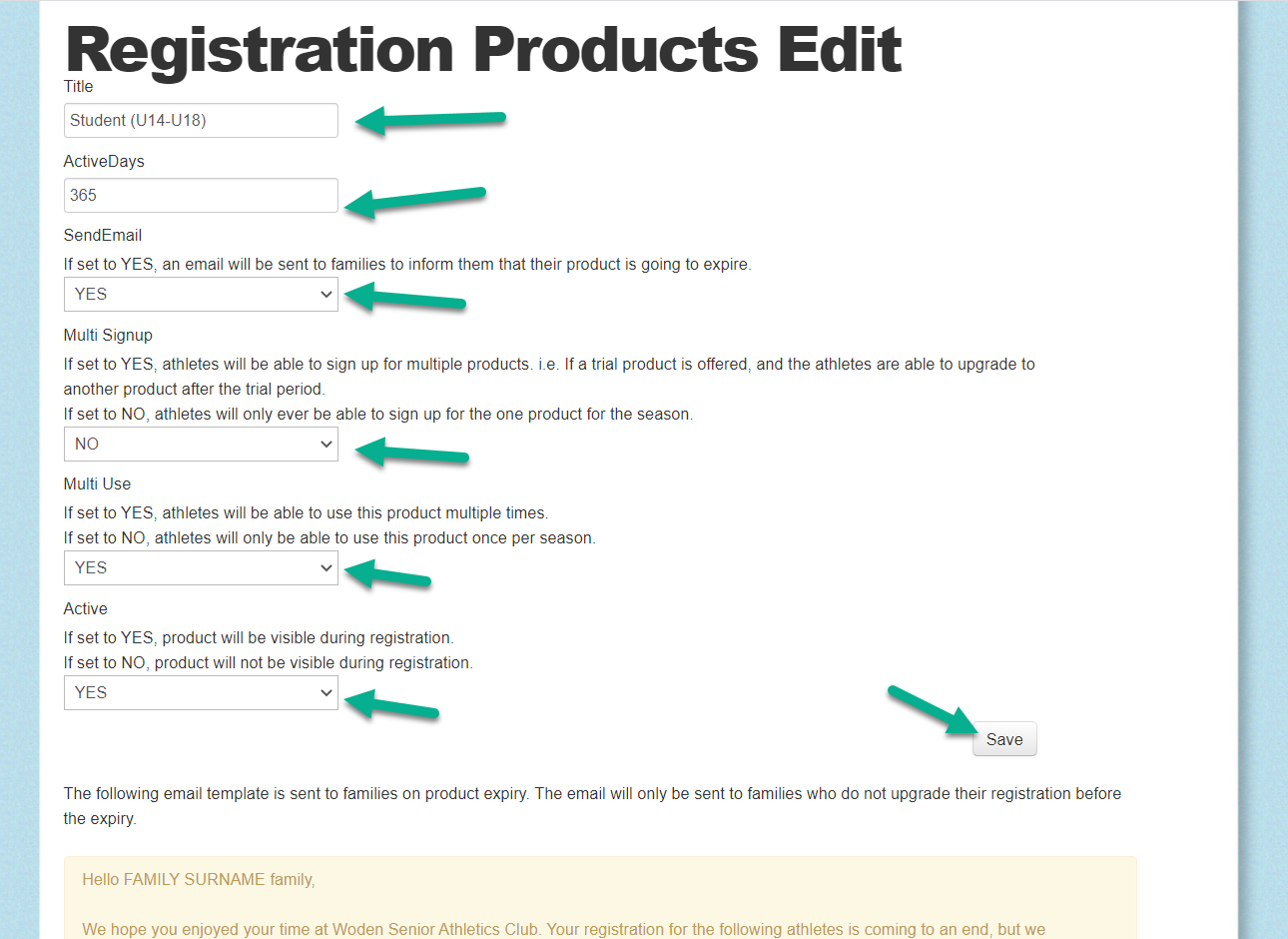 8. Now repeat that for these other two products
Adult (18+)
Registered Master (30+)
So your Products page looks like this. Please disable the Default product too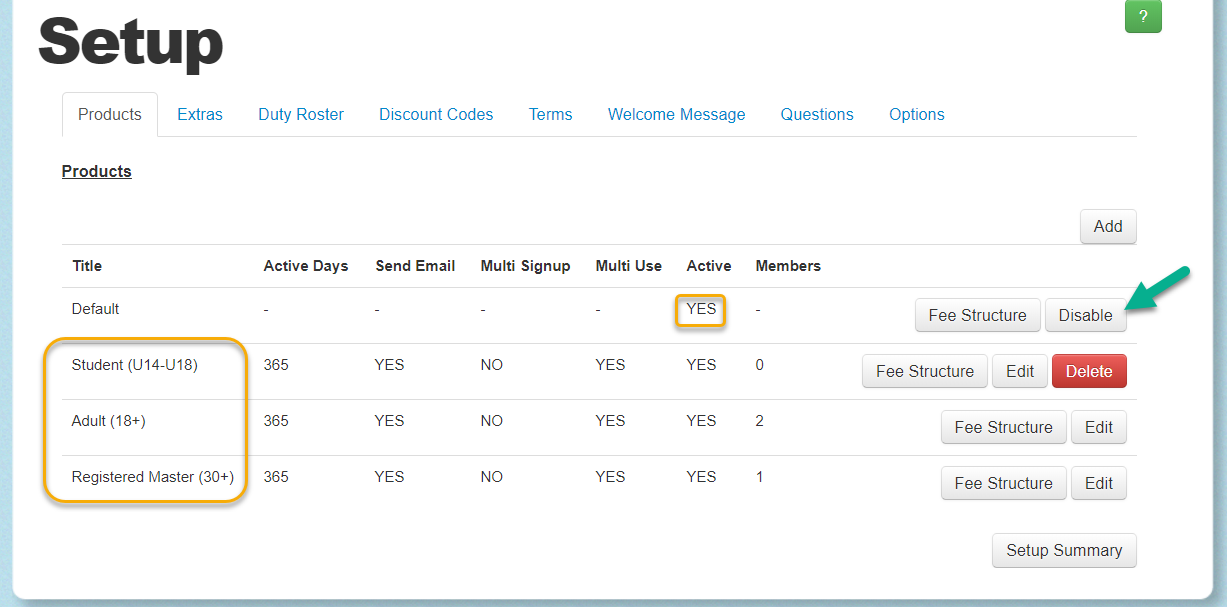 9. Now that your default is disabled and you have you renew products set up it is time to add the fees to the three products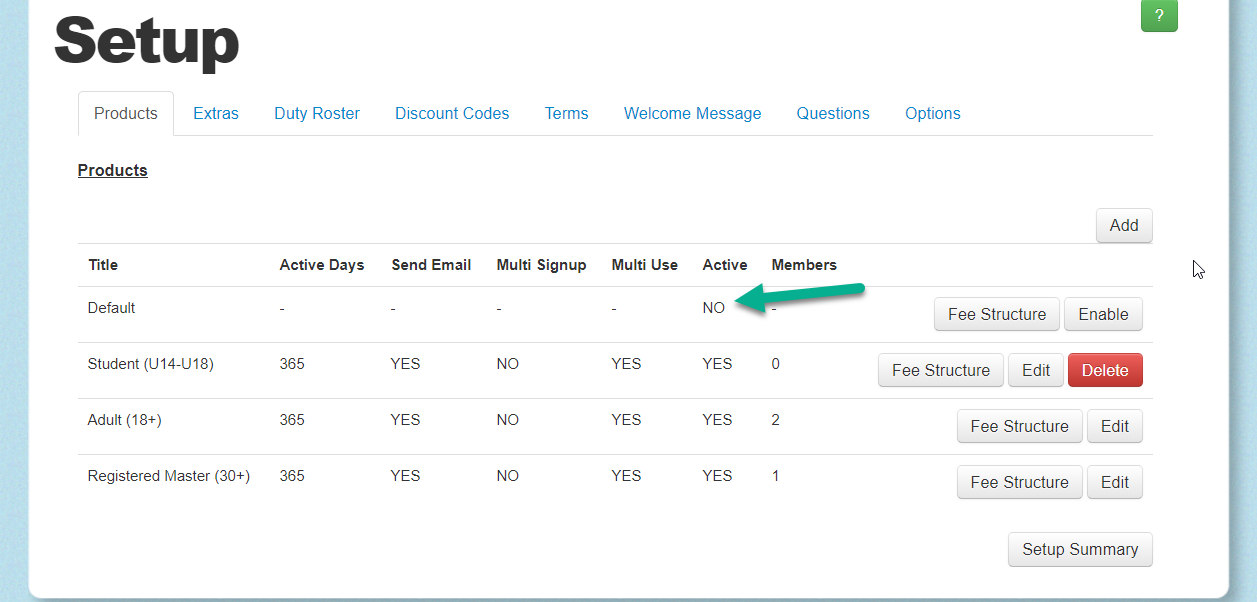 10. The fees for the Student (U14-U18) will be set up first. Click on the Fee structure for that product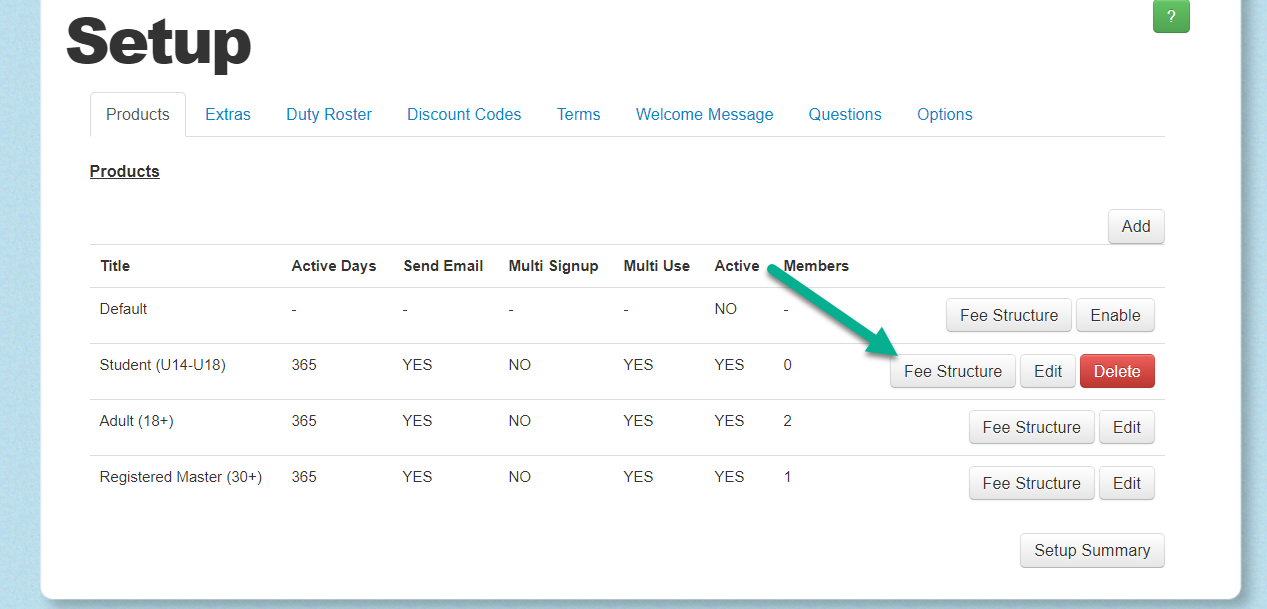 11. Fill in the following details
Your centre name
Age group
Centre fee value $
Press submit
This is the age groups you should have set up for each product.
Student (U14-U18)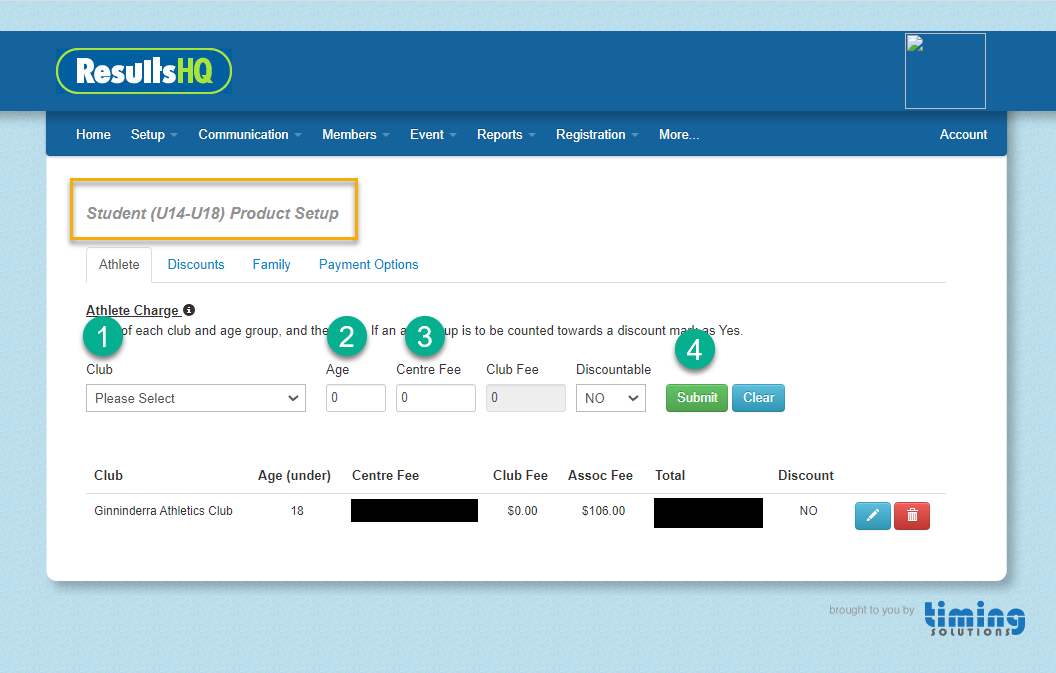 Adult (18+)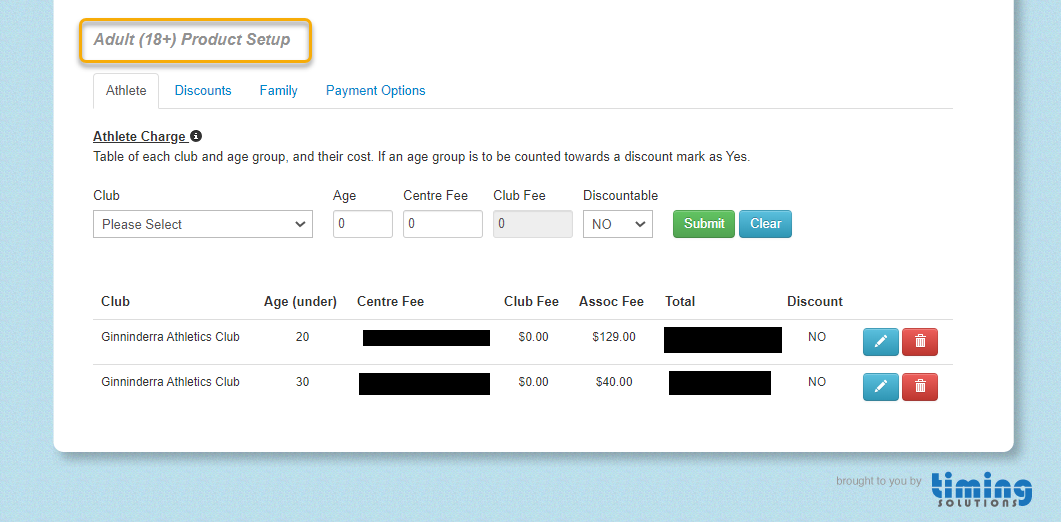 Registered Master (30+)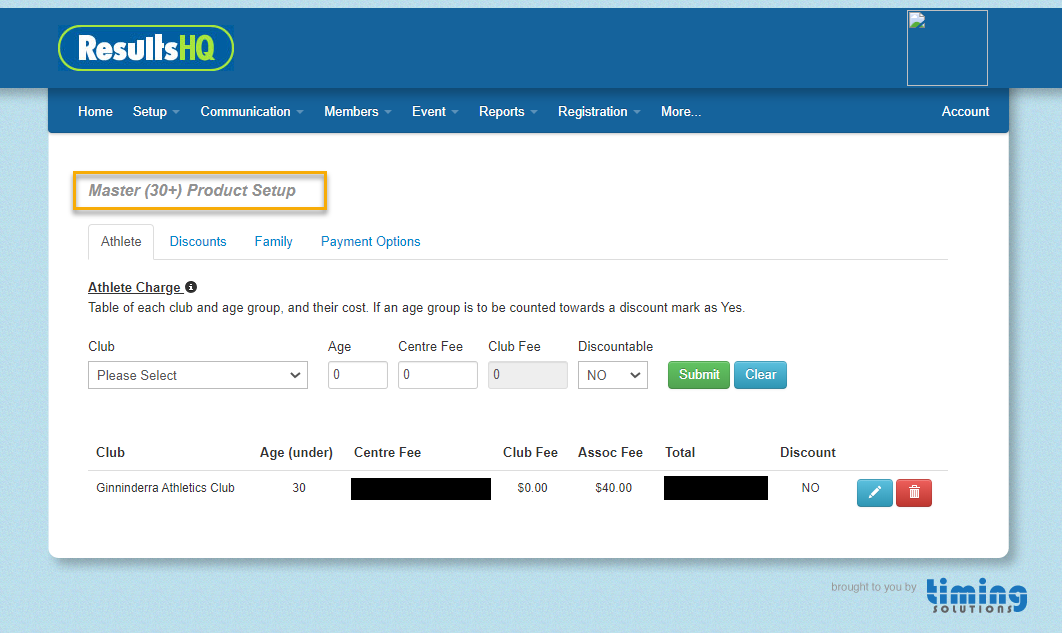 You will now need to confirm your discounts, family fee and choose your payment options as per this article https://support.timingsolutions.com.au/hc/en-us/articles/115003805283-Products-fees-discounts-family-caps-etc
Let us know if you need a hand with any steps.