Once you're logged in to your Google Admin console (see help topic here) then you can undertake a number of tasks.
One task that you may wish to do is to add further Email addresses to your organisations domain name.
Follow the below process:
1. Click the below 'Users' button from your console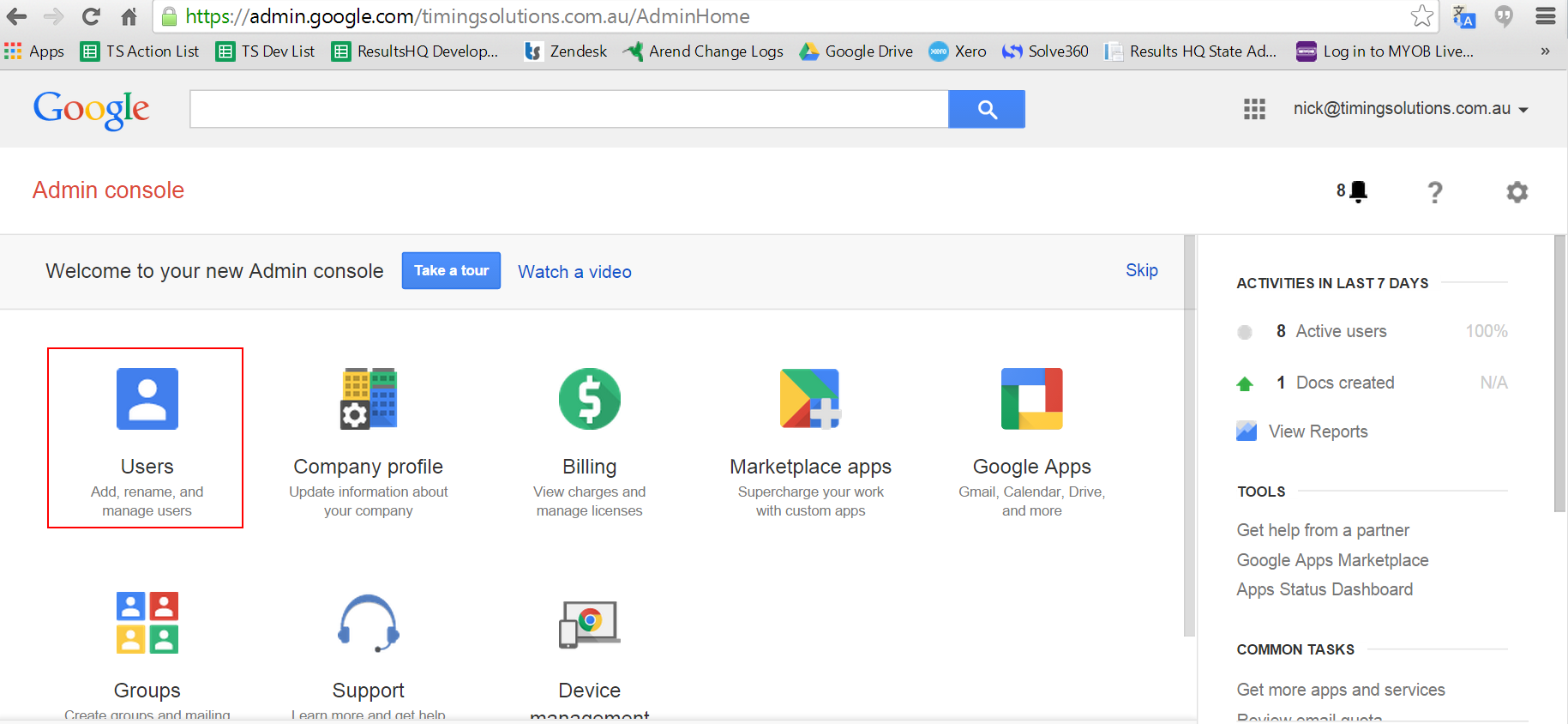 2. From with the Users section, you will see all of the existing Email accounts that have been created in your profile.
Click the '+' button (with a silhoutte of a body) to the top right of screen indicated by the red box below, to add a new user

3. Follow the steps that you are prompted with, and fill in the details for your new user.
Note: Extra email addresses may incur a cost of approximately $5 per month, paid to Google