You may want to create an event where all your lanes have predetermined athletes in lanes. This will be based on athletes that have been nominated for that age gender event.
To do this follow these steps:
1. Go to Events - Calendar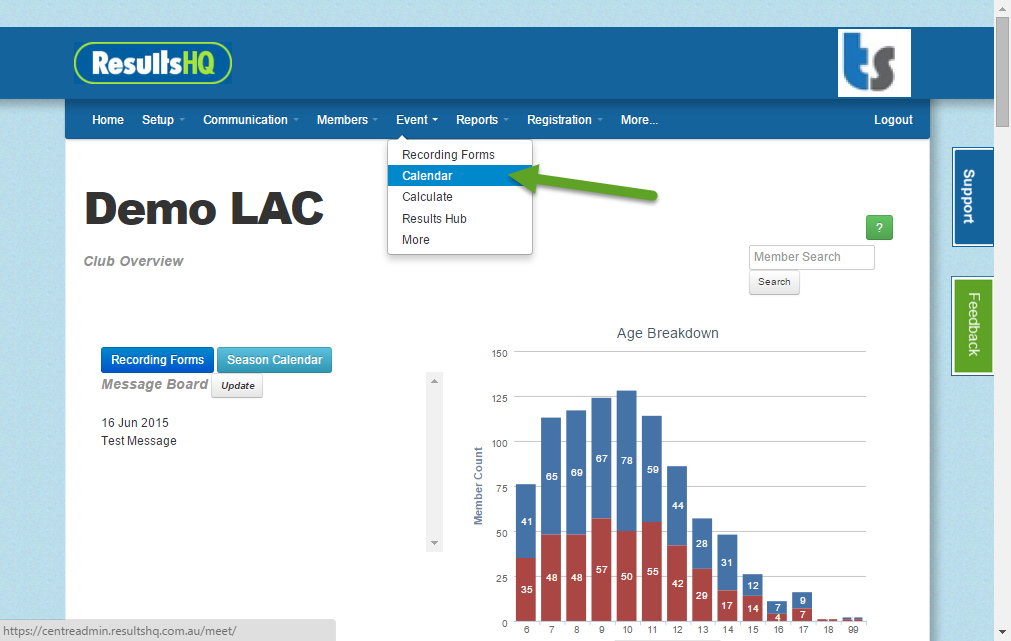 2. Click on View for that date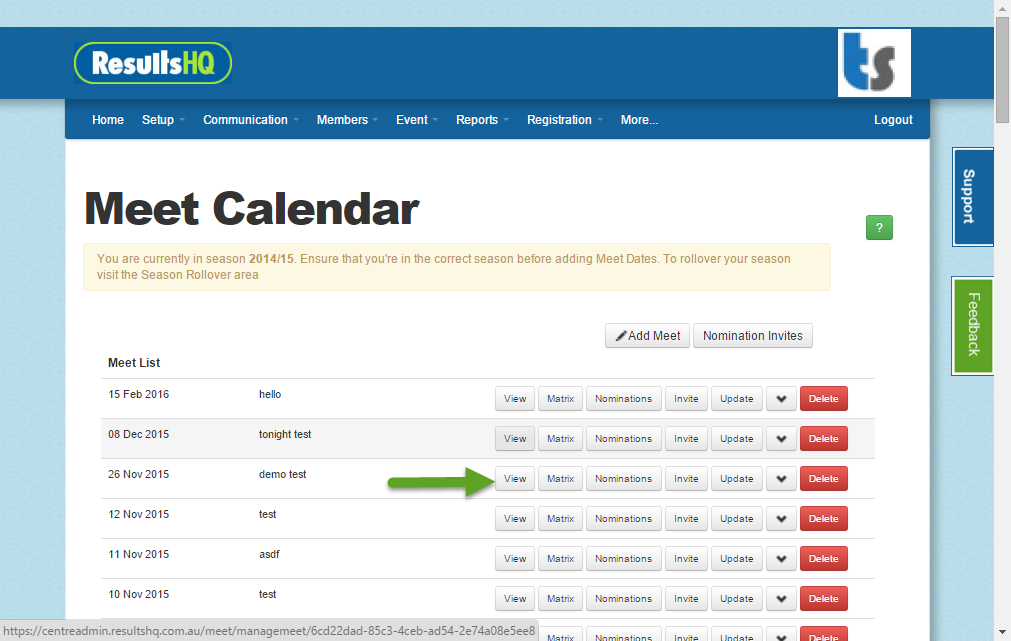 3. Click on List view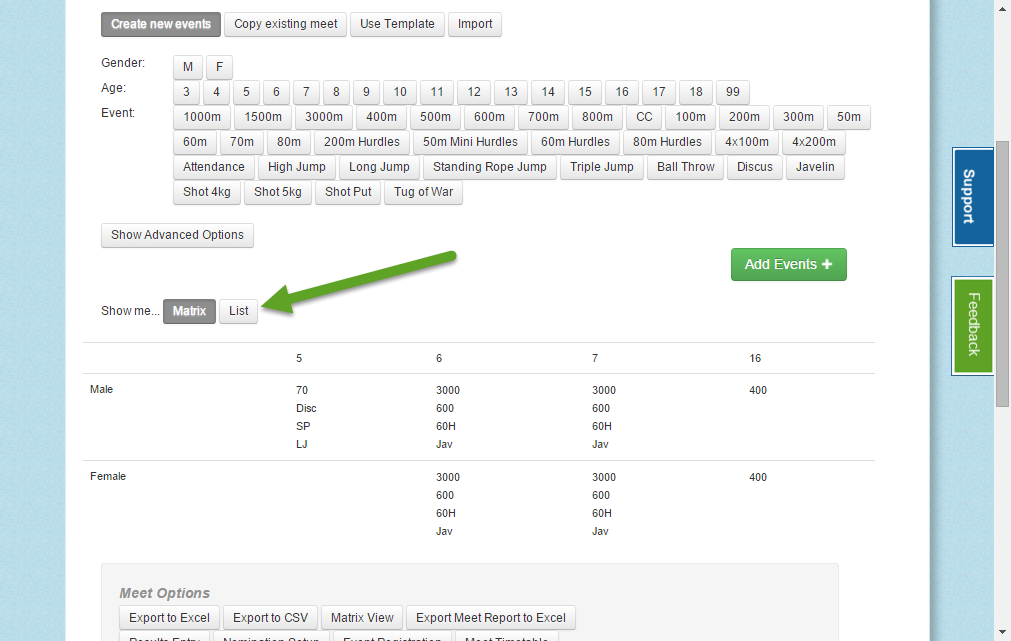 4. The Race Lane set up will be available for all track events. If it has already been set up it will have a tick next to it. Otherwise click on the Race Set up button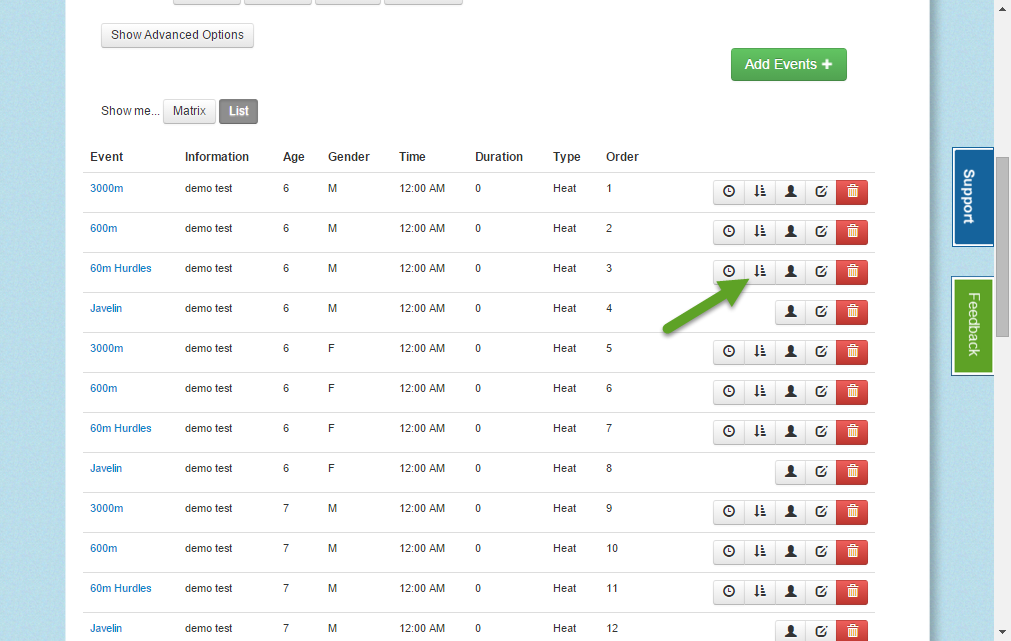 5. You can choose the number of lanes you want for this age gender event and what lane number you wish start from (swimming can start from lane zero). You can also let the PB results from these athletes sort them into ranked races.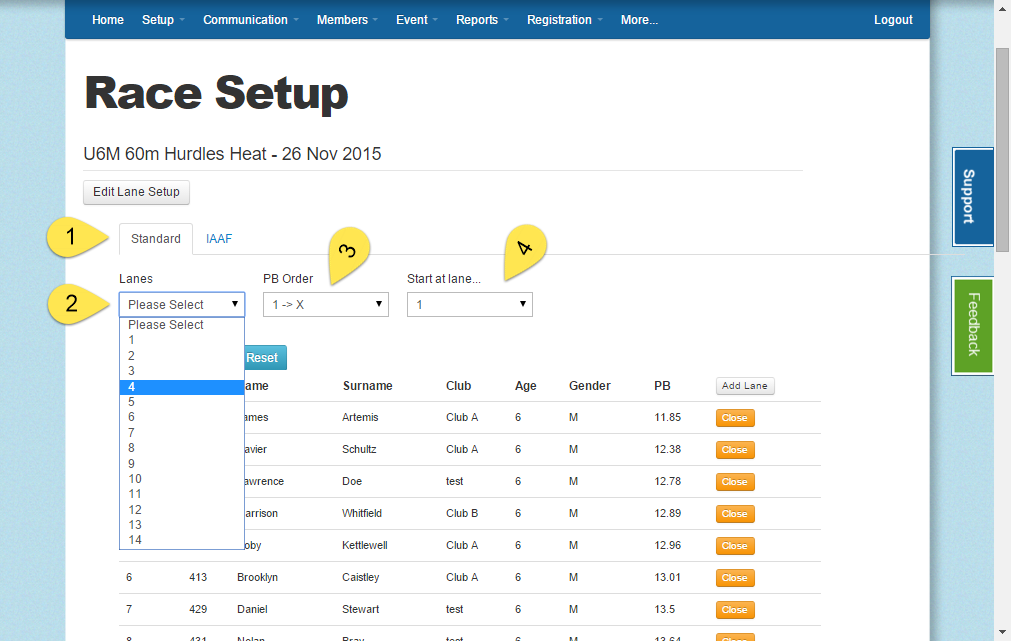 5. Then if you happy with your order press save. Other wise drag and drop athletes into a new order or into other races. You can even close an athlete out of that race if you need to.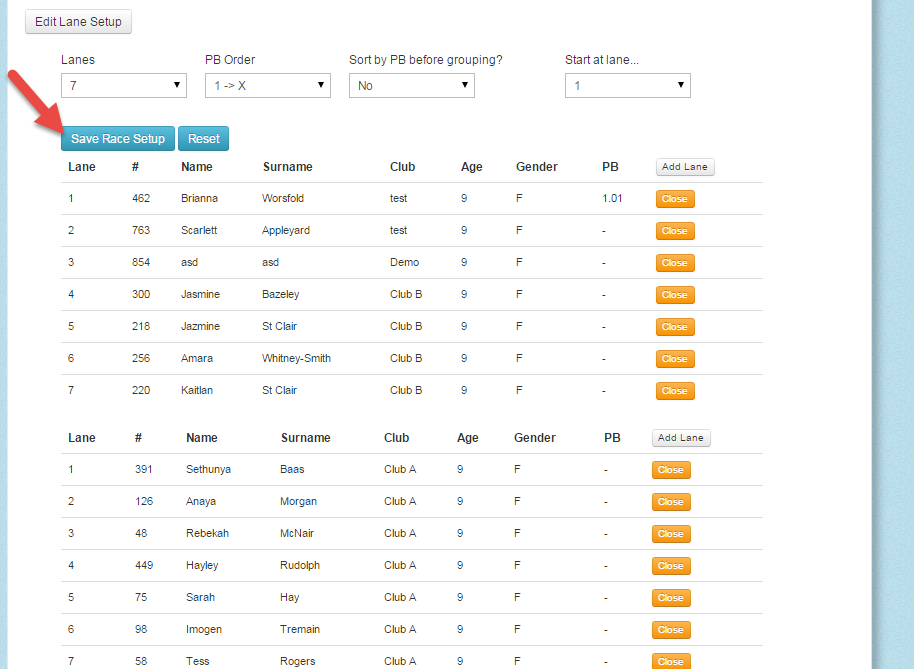 6. If you need to edit the Race Lane set up at any point, just click on the Edit button. Note the PB value of 9999.99 is for athletes who do not have a PB value. This is how the display needs to be.