If an athlete has a school carnival profile already in ResultsHQ, they could have been set up as a Member with a username and password already. So this Member profile will be missing a Primary Parent/Guardian, which is needed for Little Athletics registrations. The following steps are how to invite this person to become the primary contact for your athlete's member profile.
1. Go to https://resultshq.com.au and log in with the username and password (your athlete's school email might be used here, otherwise contact support@timingsolutions.com.au for assistance)
2. Once you have logged in click on the V next to the name in the top right corner

3. Then click on Family Account

4. Then click on the Invite button at the bottom of the page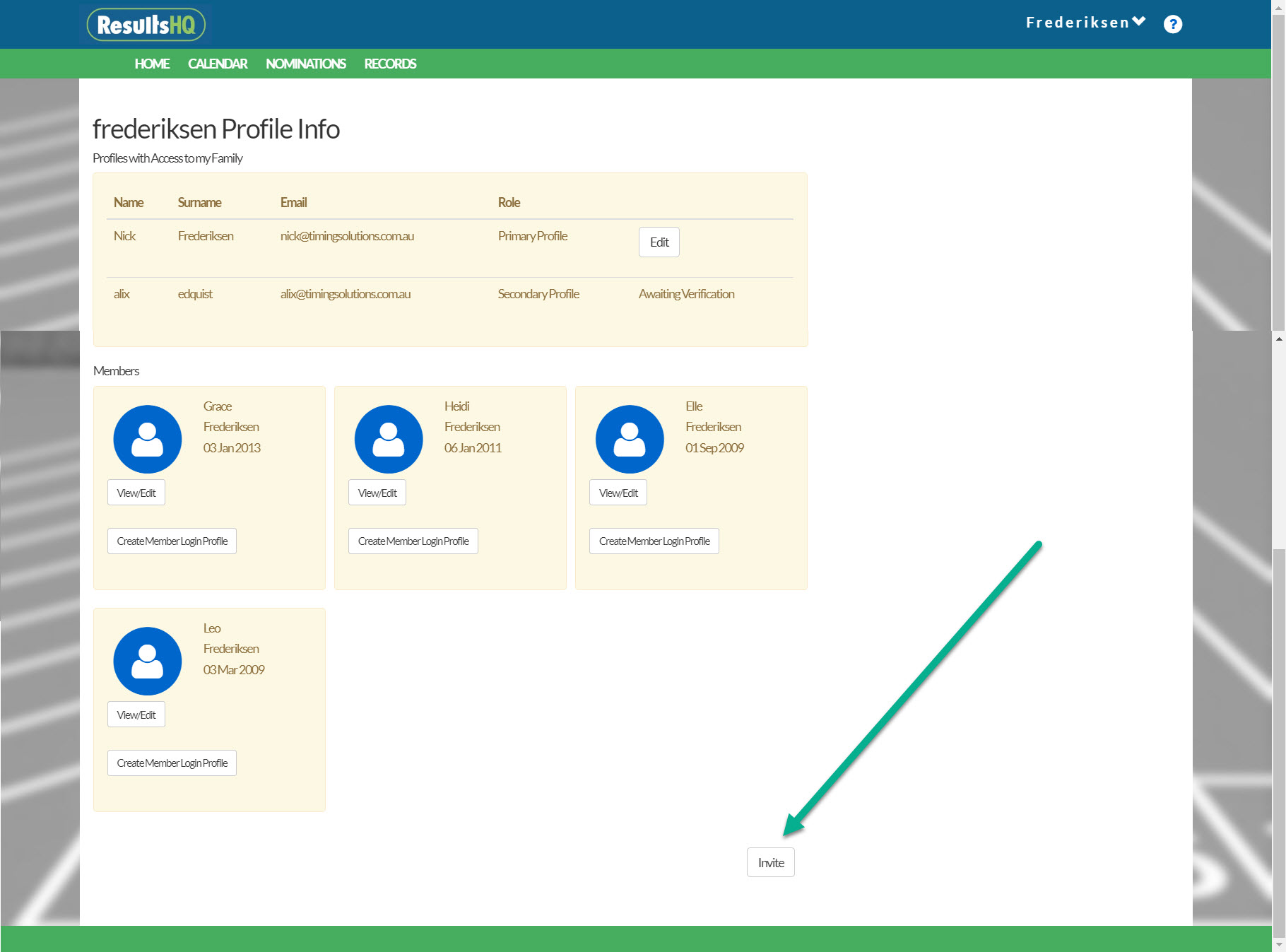 5. Then fill in the details and press invite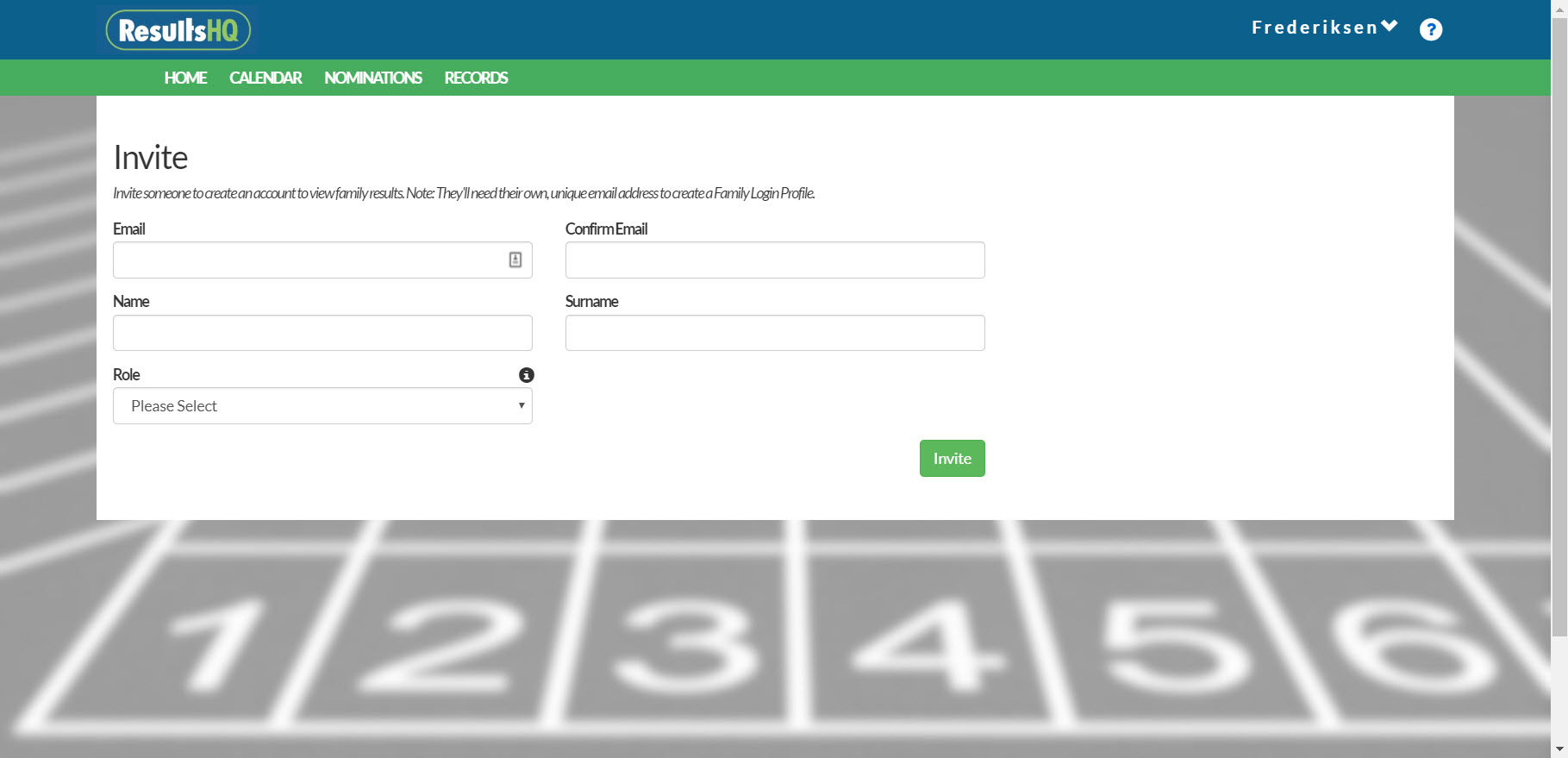 That user will then get their invite and will need to fill in the invite details and accept their role. Once that is complete, they will then be able to register this athlete for little athletics.