If you have nominations set up, but you have either forgotten to denominate all-athlete while setting up the event or accidentally nominated all-athlete some other way. Then follow these steps to see how to reset your athlete's true nominated events, instead of everyone being in every event.
Go to Event - Calendar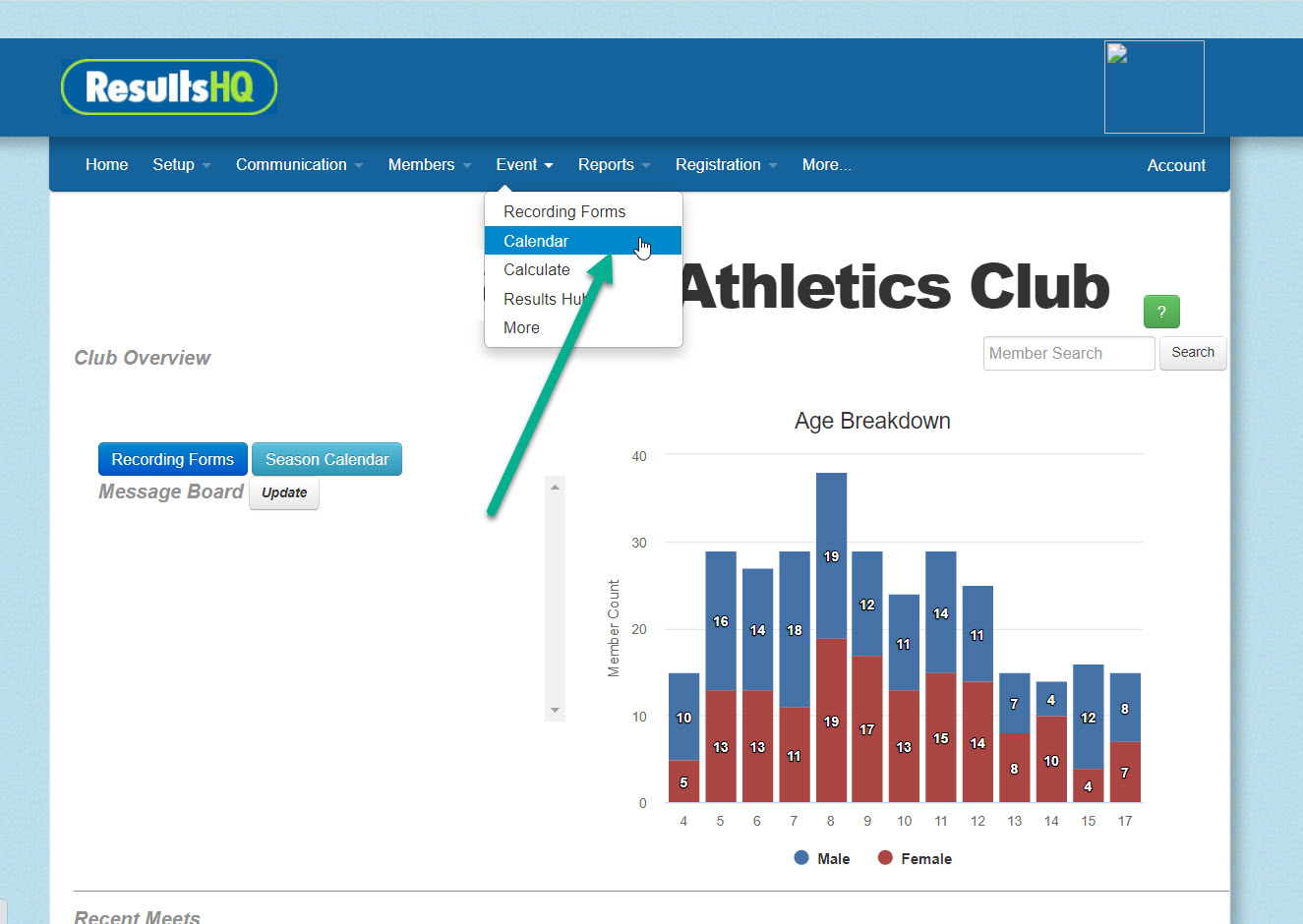 2. Click on the nominations icon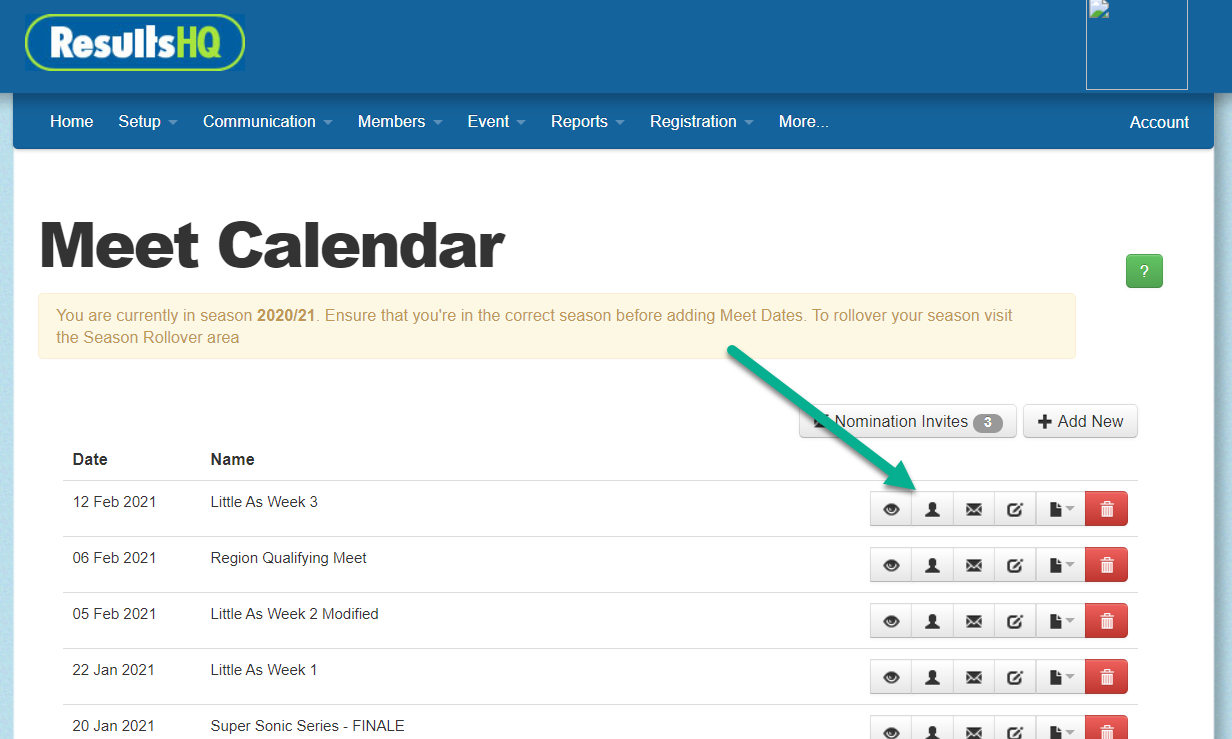 3. On your nominations page you will see all-athlete nominated for all events...which is what we are about to undo.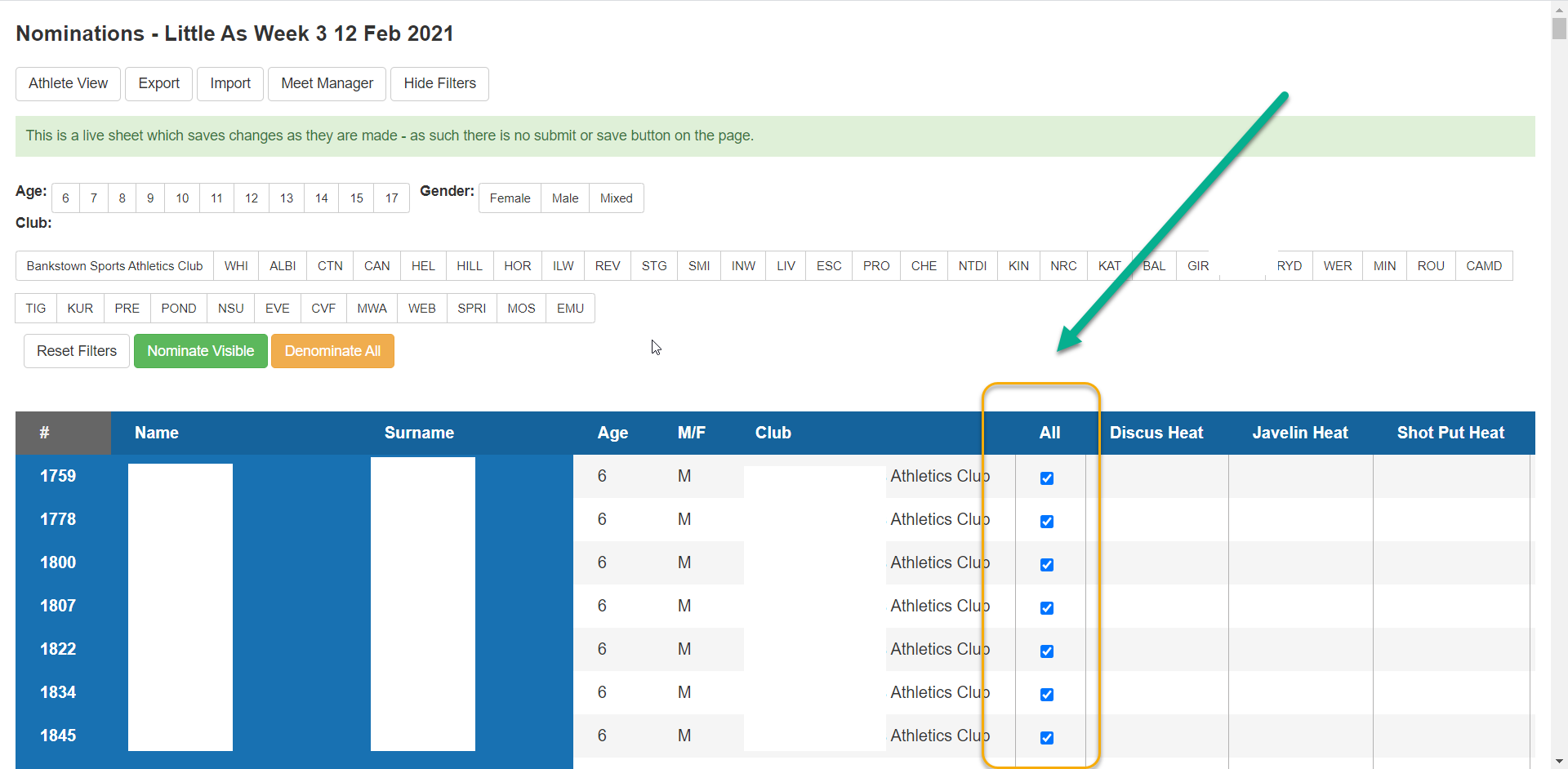 4. Denominate All the athletes - and accept the "are you sure?" step by keying the word ALL in capitals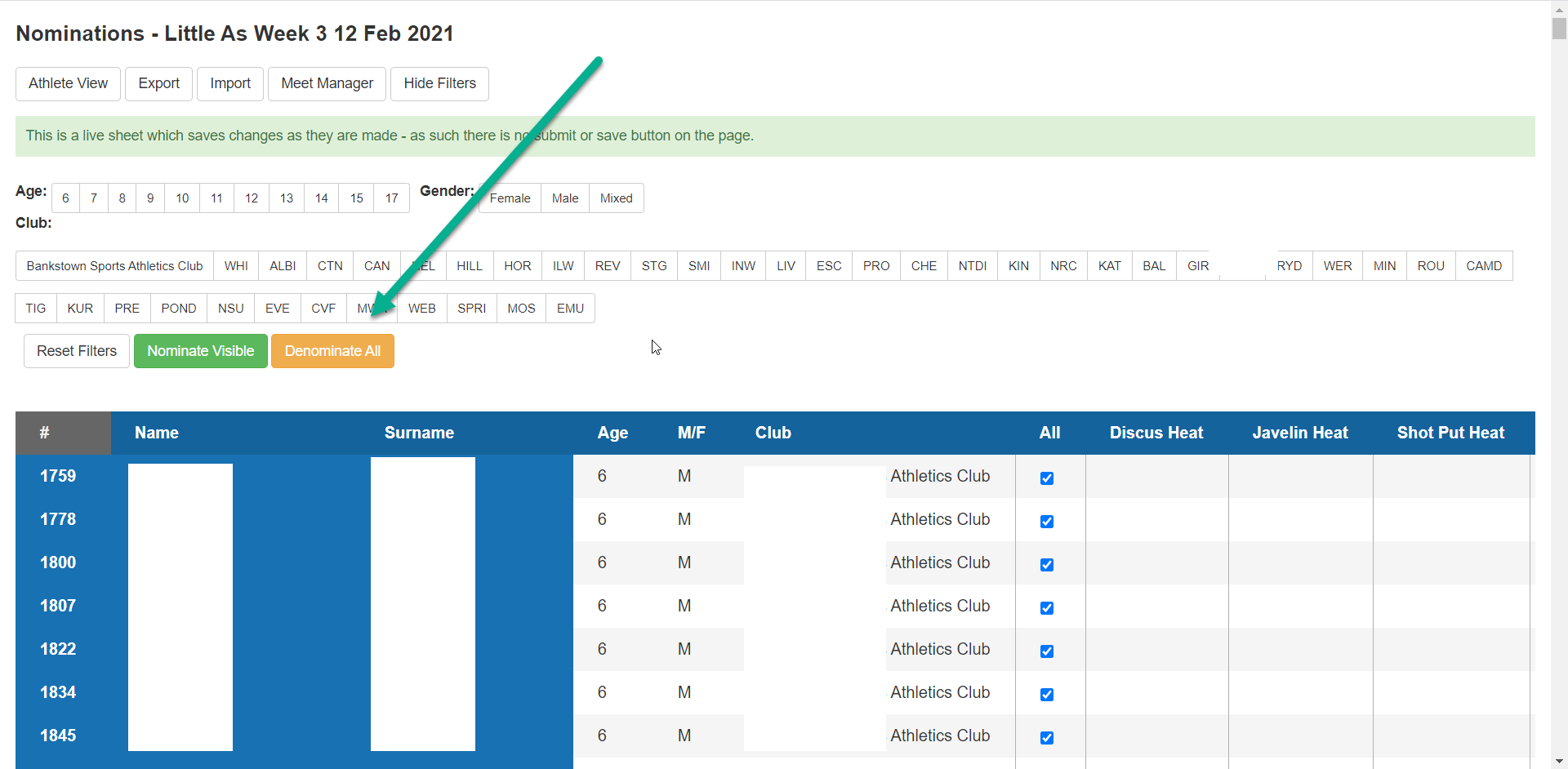 5. Now go to Event - Calendar - and click on the envelope icon this time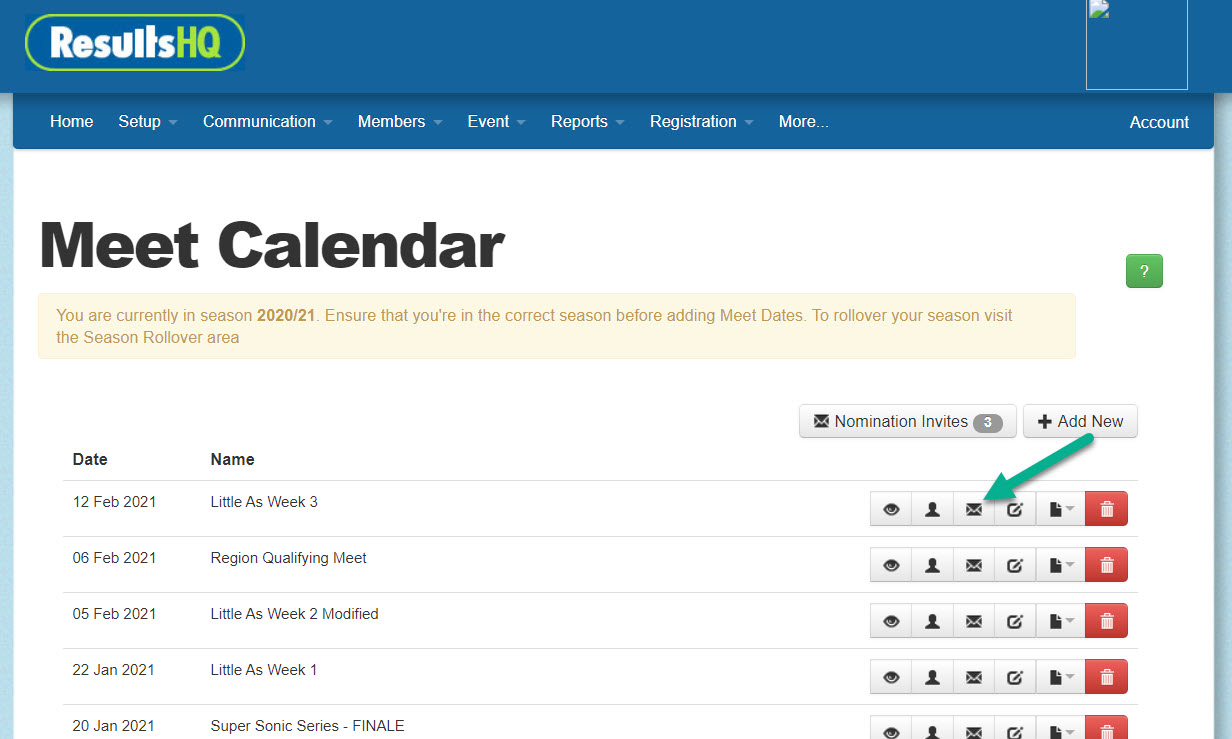 6. On the Invite tab, scroll down and click on the Person icon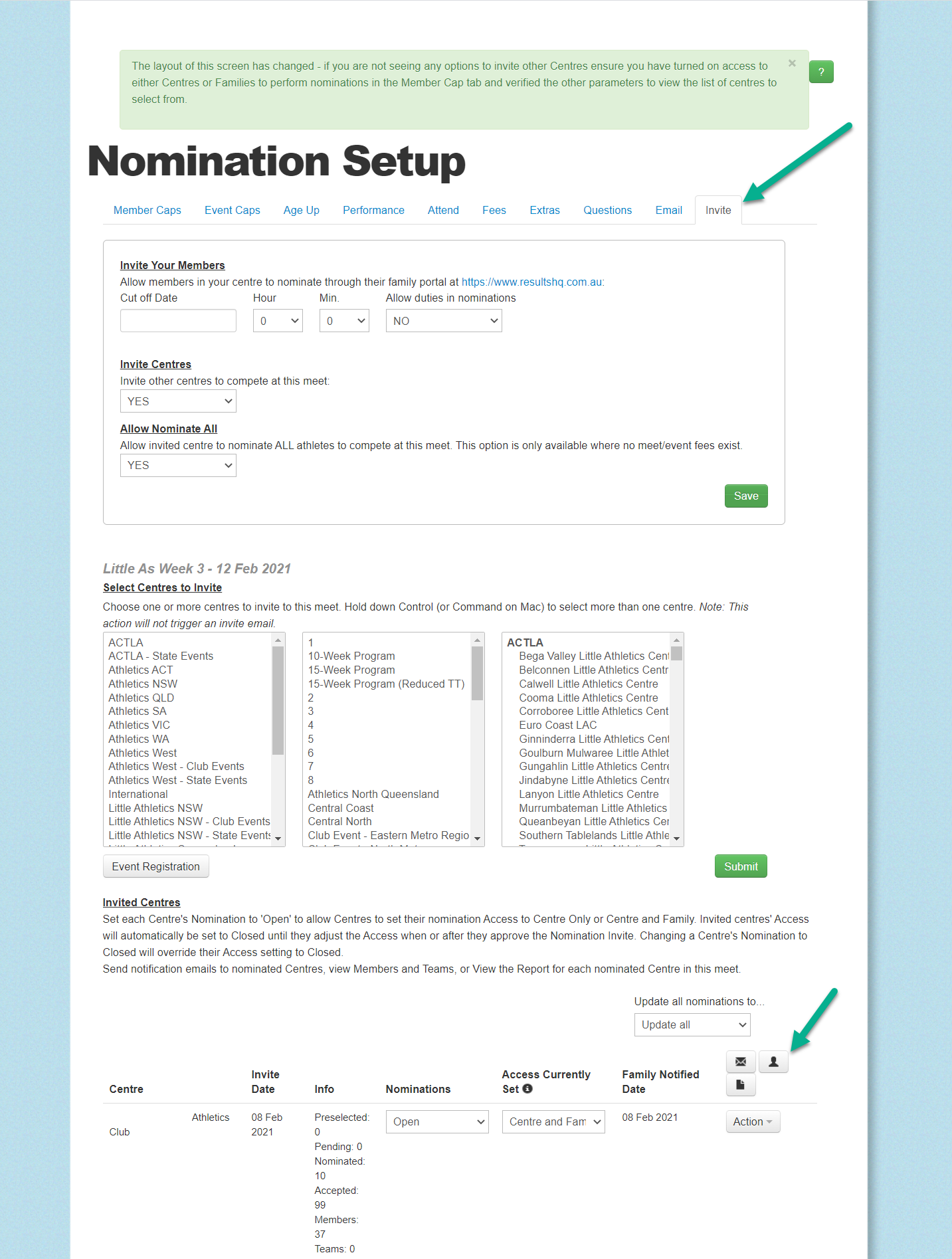 7. Then click on the Decline all Members button - and OK to the alert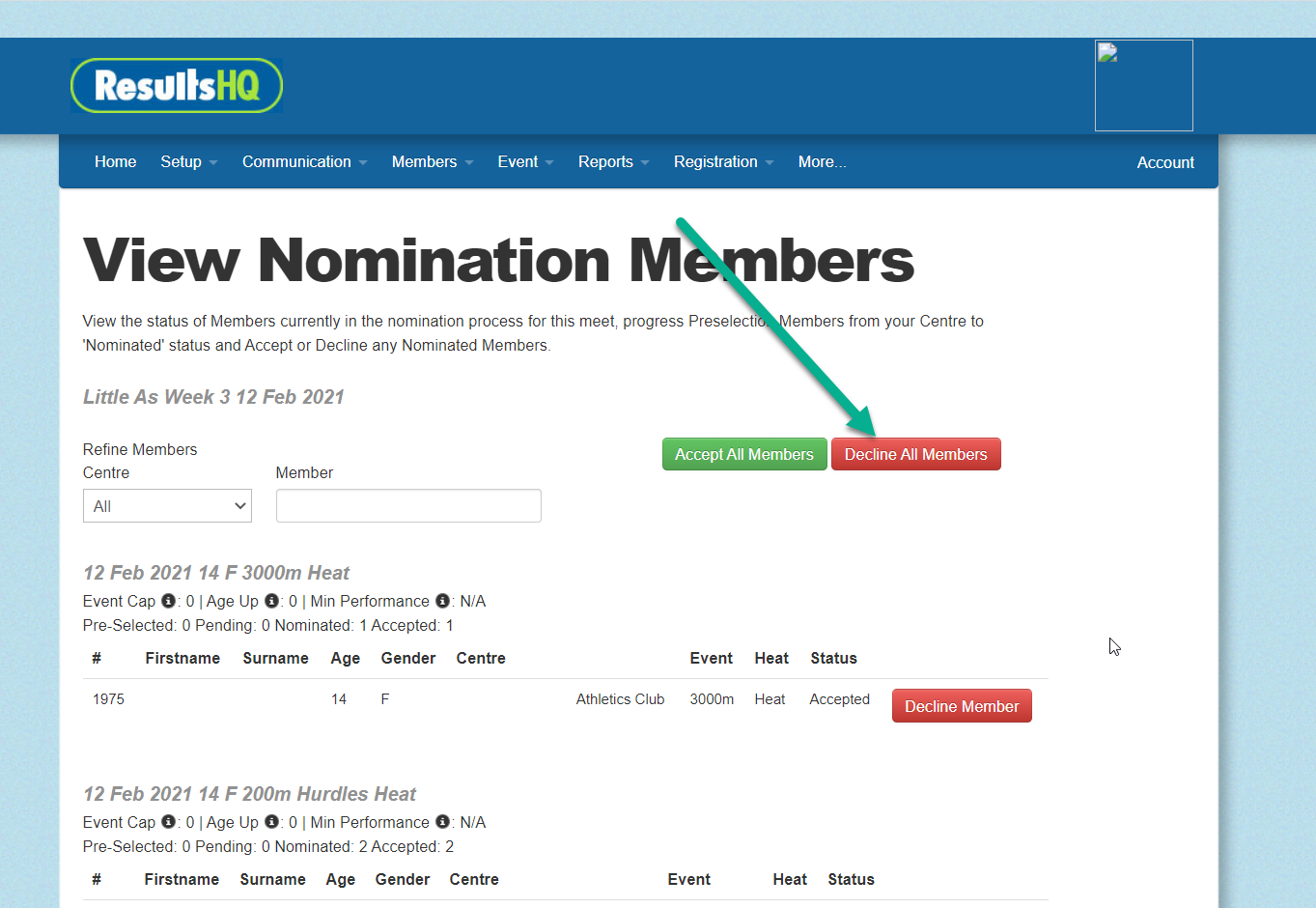 8. Now Accept All Members - and OK the alert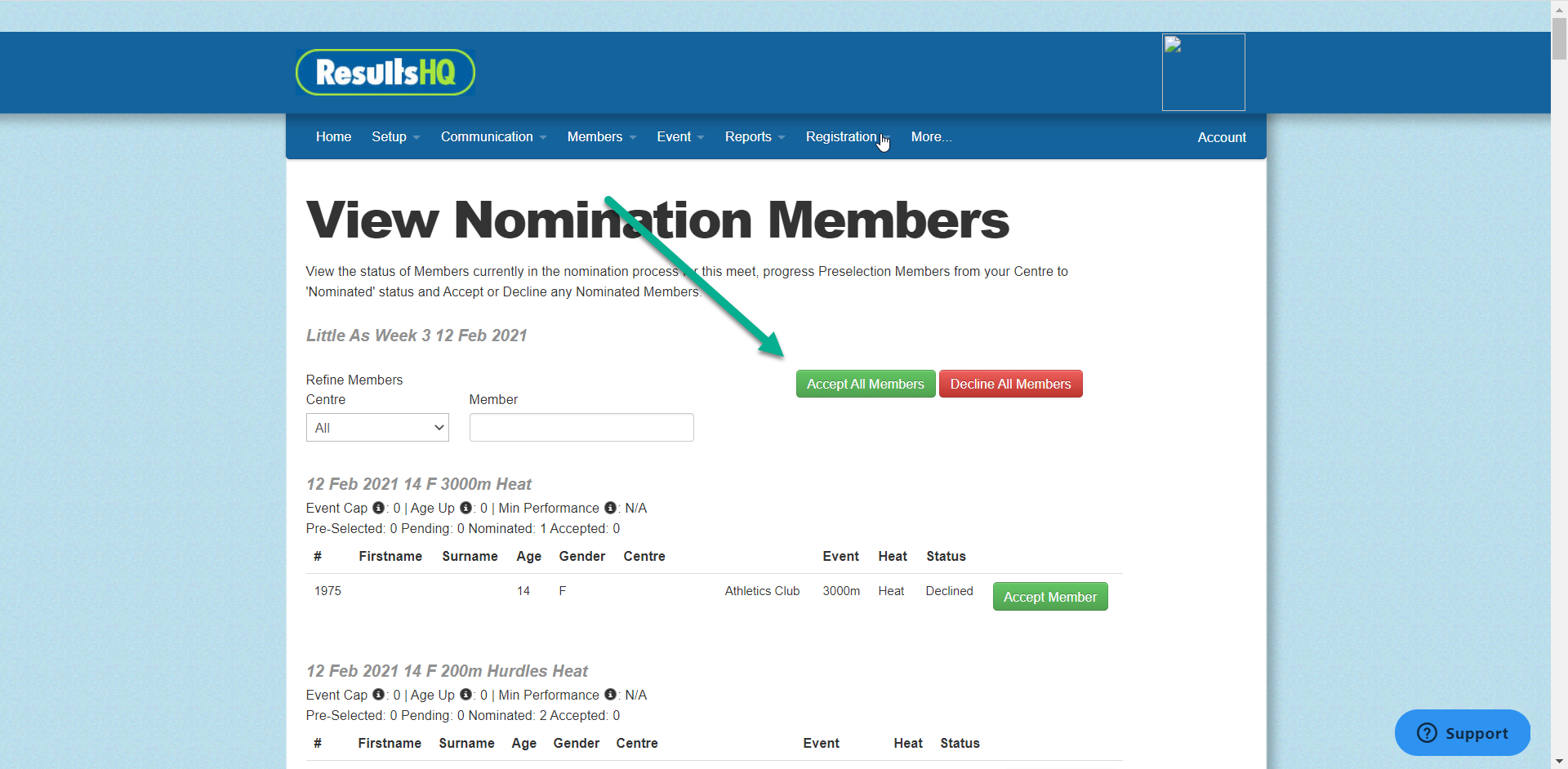 Now all of the athletes that have nominated will only have their nominated events showing/ticked and everyone else will not have any ticks against their names.