This is a very important step and should occur before you begin setting up new events, importing new members or accepting online registrations. NOTE - LAVic centre can not roll over prior to September the 1st 2021.
Overview
If you've been through a season with ResultsHQ, a database of members and results that are attached to that season. Each of your members would have been in a set age group last season - but they won't be in that age group for the upcoming season - so we need to make some changes!
Archive your season's results
Your current season needs to be Archived to make way for the new season data to be recorded.
1. Depending on what type of login credentials you have, you may begin your session at the Home screen, or the More screen
- Home screen: From the home screen click on the More button in the top right of the screen. A screen which coloured buttons will now appear
- Some users will log in directly to the screen with the buttons.
2. Click on the Season Rollover button under the Registration heading

Suspend all members
3. You will notice the "Current Season" is out by a season. Which means you need to Archive this season first. Click on the Orange Suspend All Members button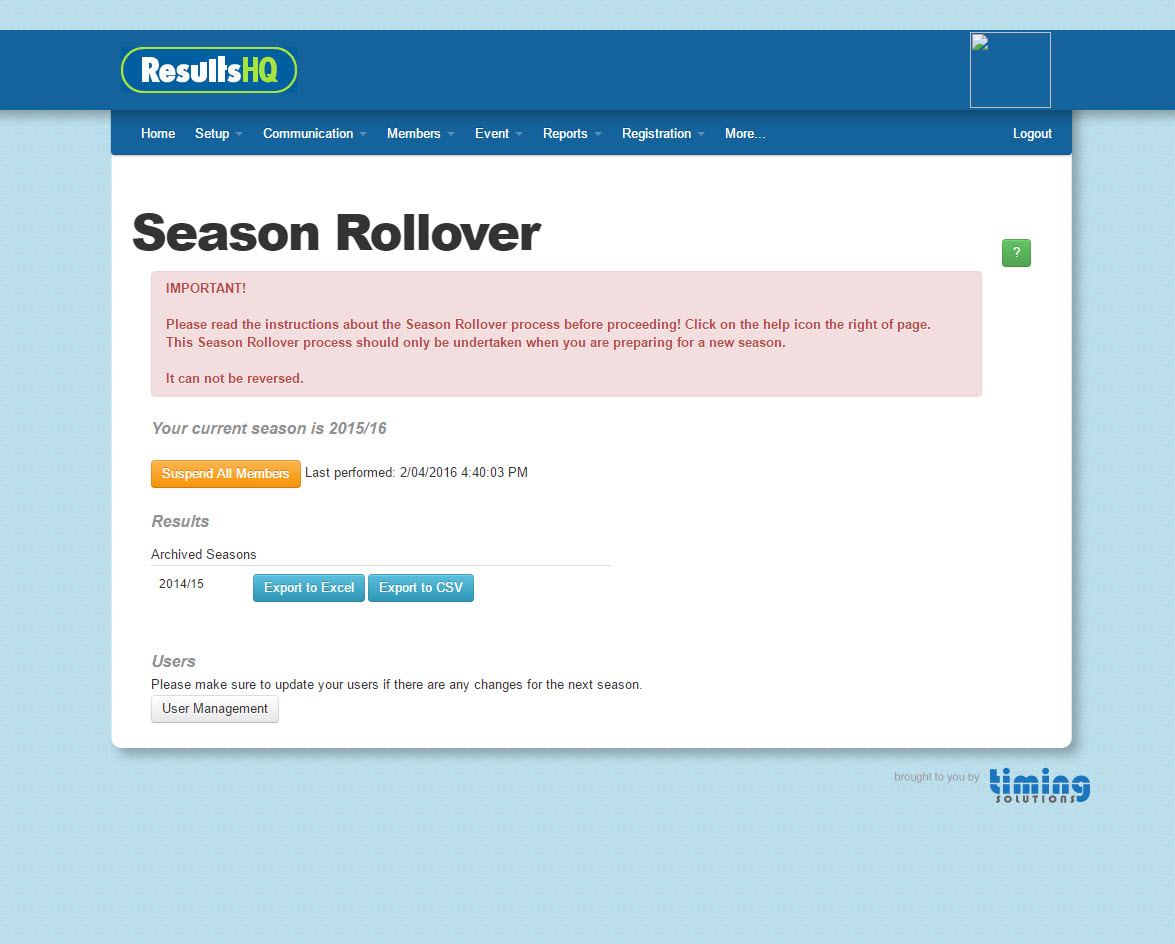 4. Enter the word SUSPEND then press submit.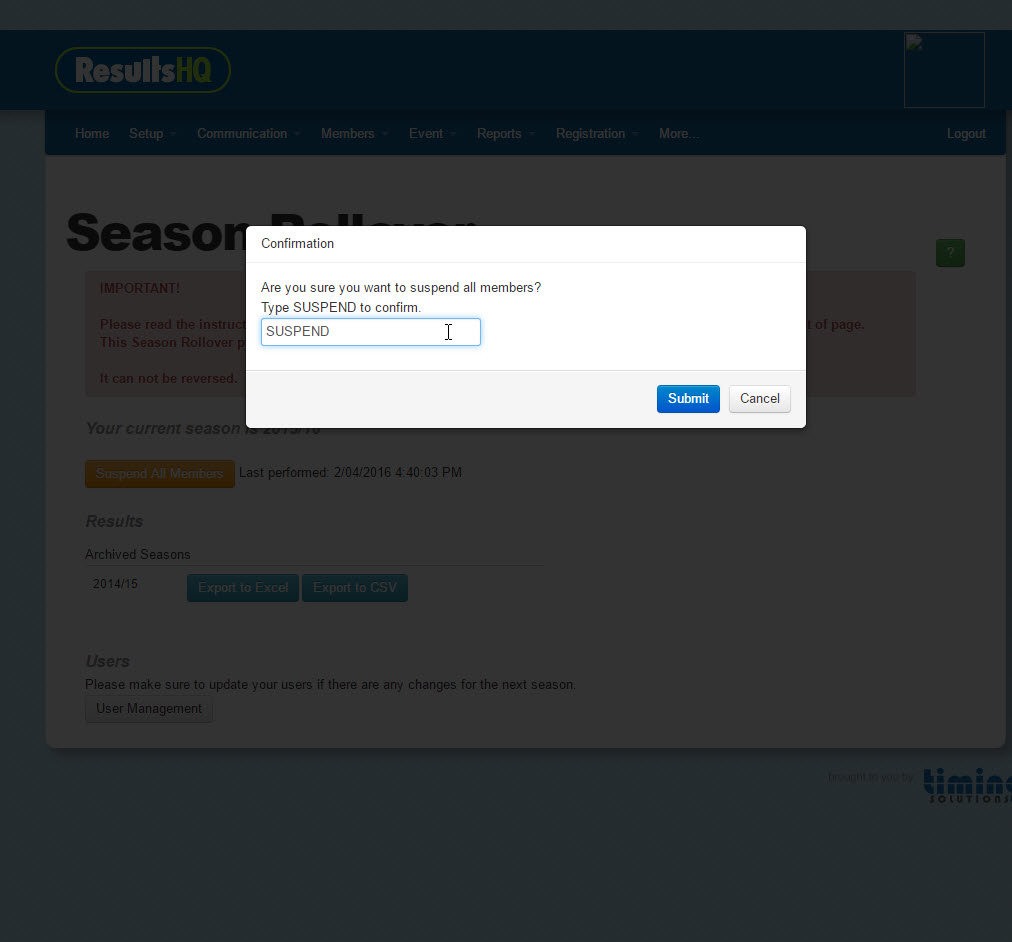 Archive your results
5. Click on the Blue Archive Results button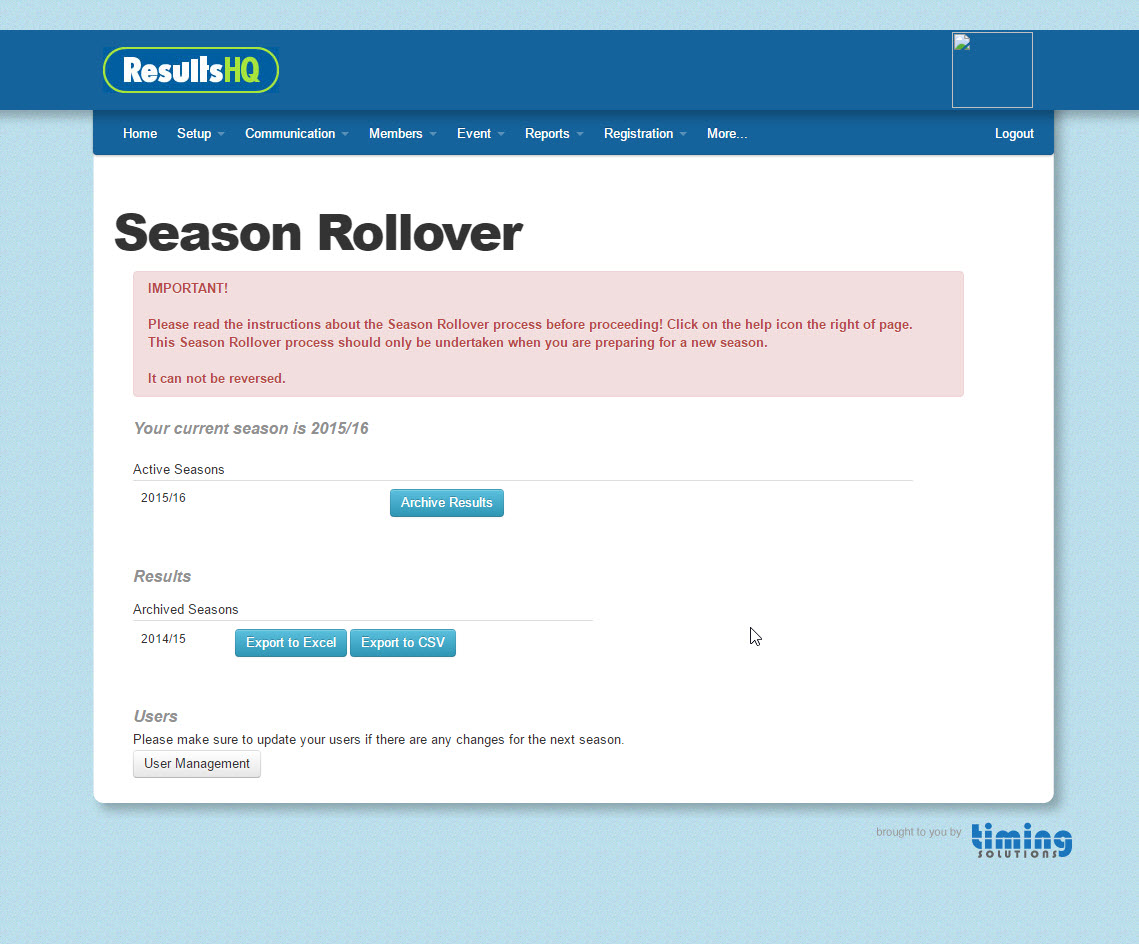 6. Enter your email so you will get a notification when it has completed the archive process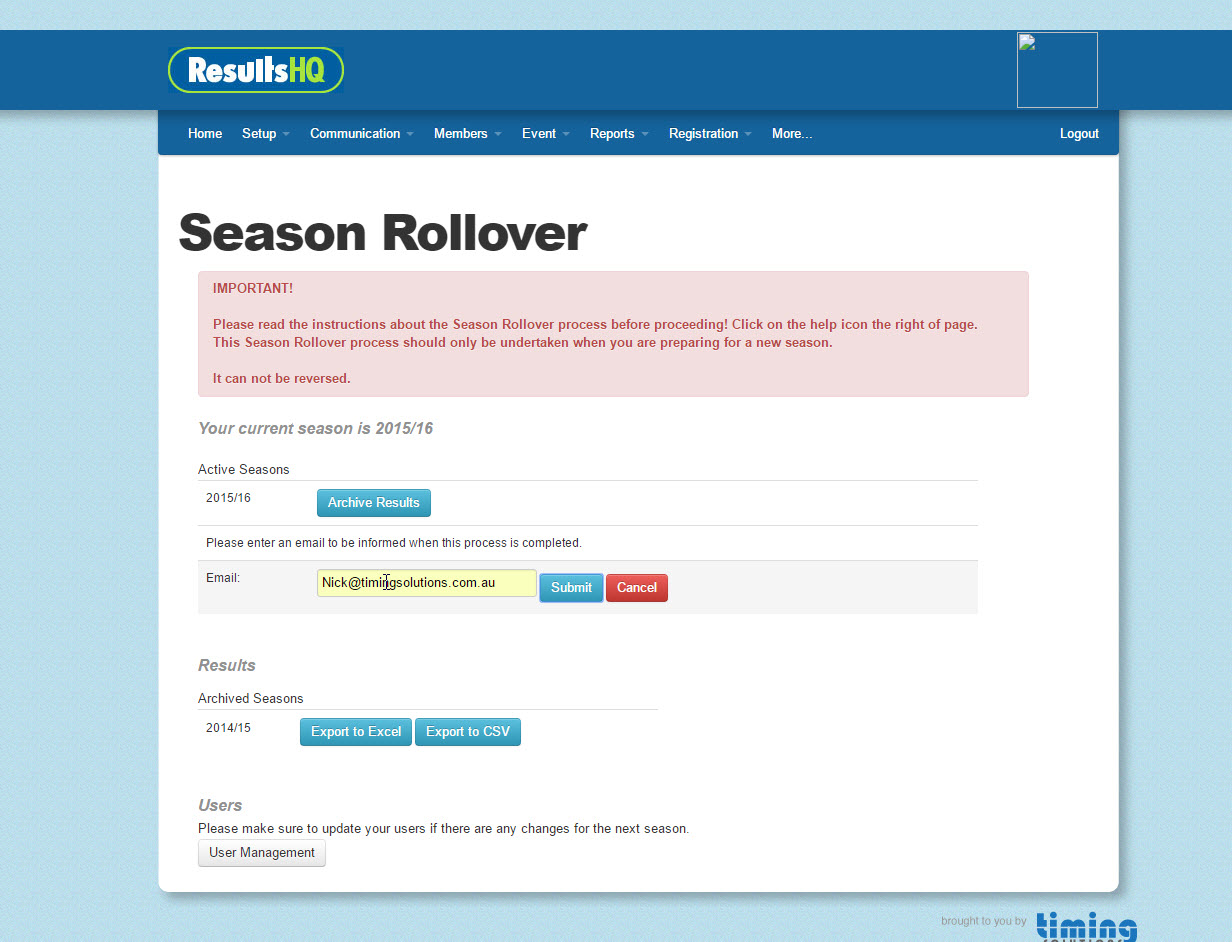 7. Write the word ARCHIVE then press submit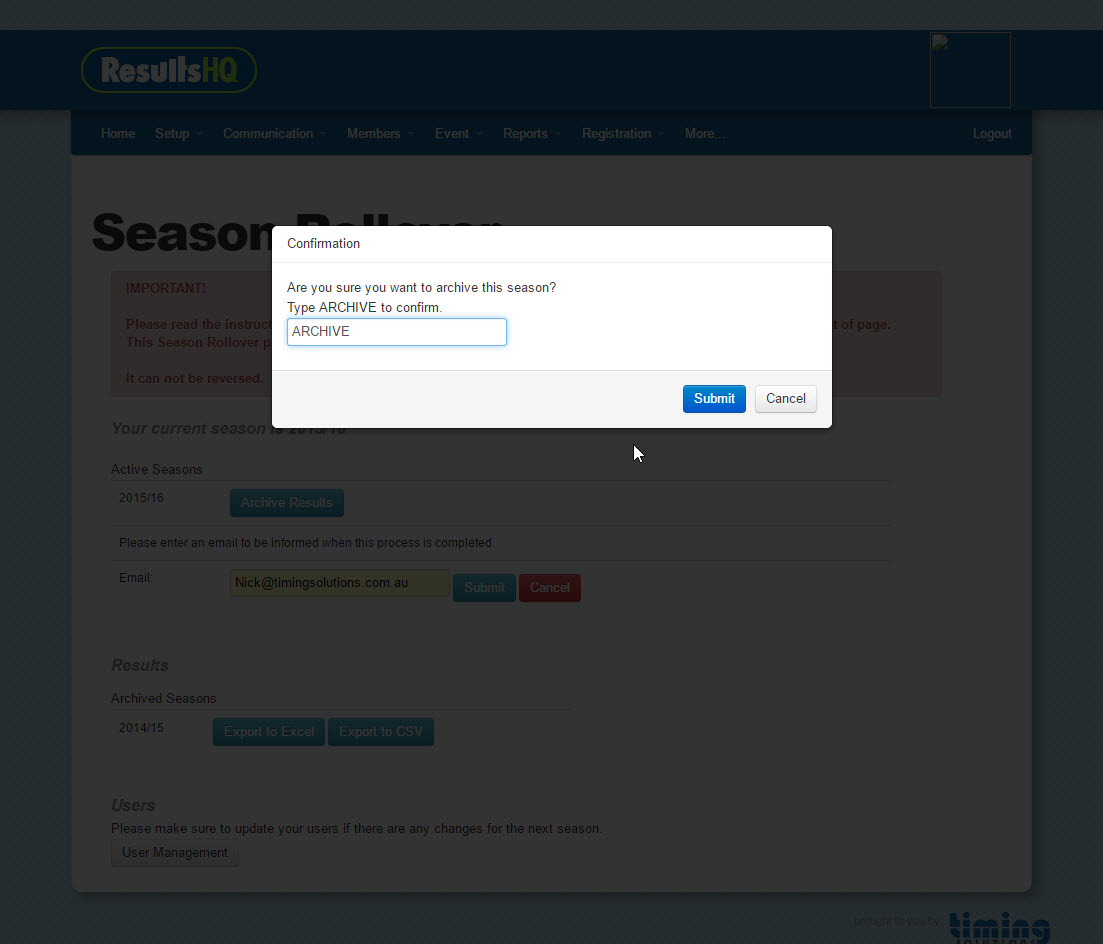 8. You will see this positive feedback on the screen and then receive an email when it's complete. Note, your archived results will appear empty until you have completed the season rollover (into the new season date)
The confirmation email looks like this.

Update Users
9. Make sure all users are up to date. If they are, press the Approve Users button.
Note - This is important for system security and to allow us to communicate with the relevant users for a different reason. Click on User Management. This is a helpful topic for User Management.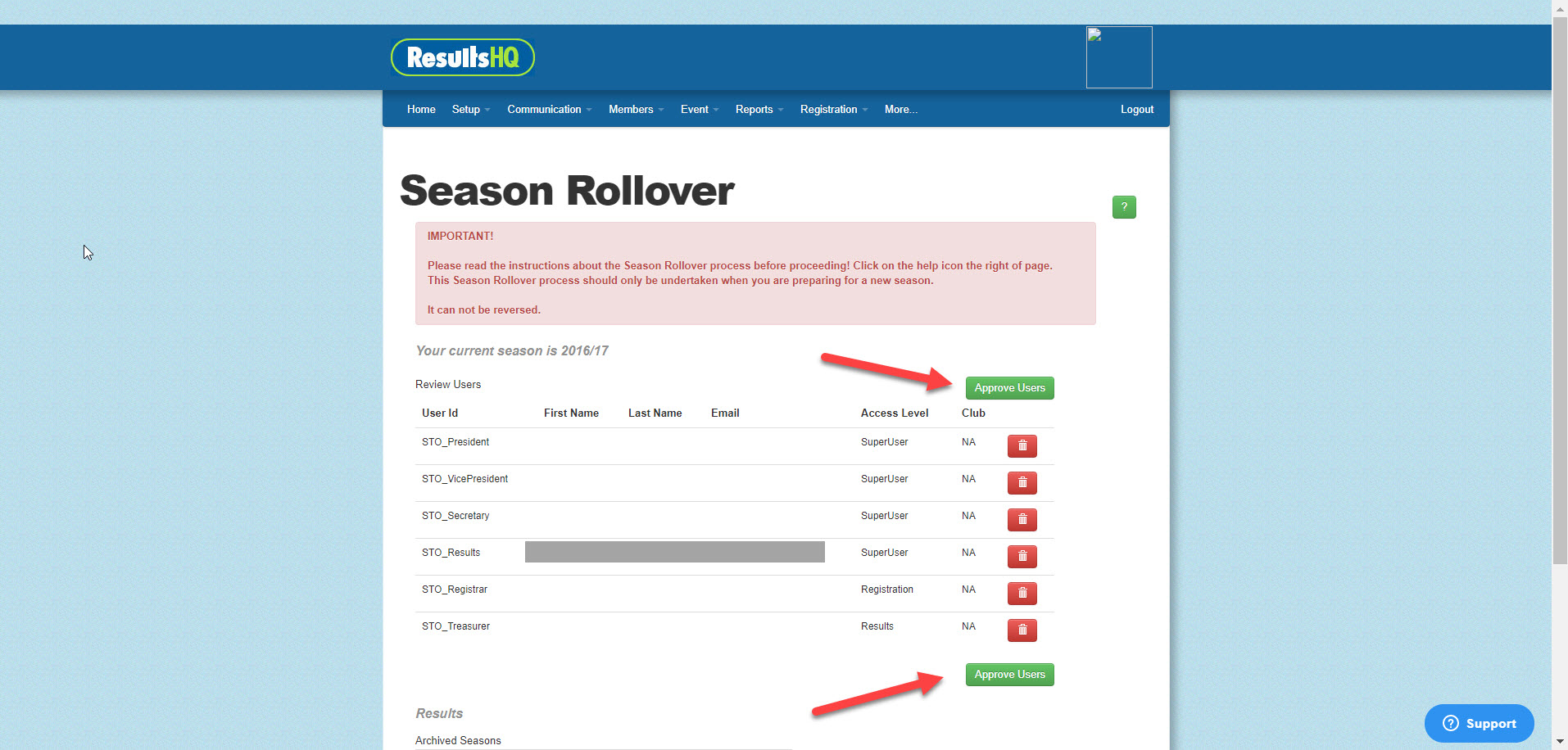 10. Then press the Update Season button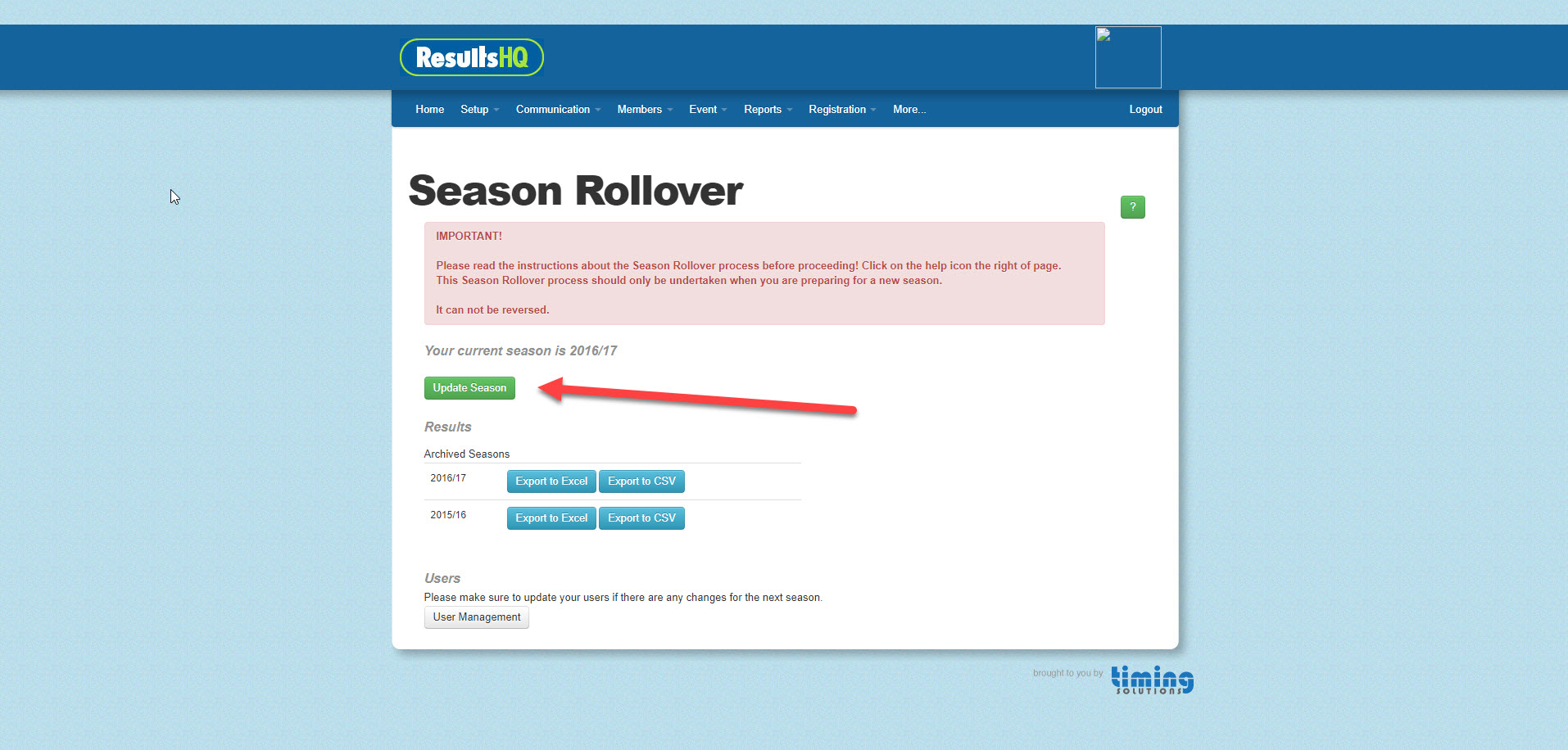 11. Then type the word UPDATE (use capitals) and press submit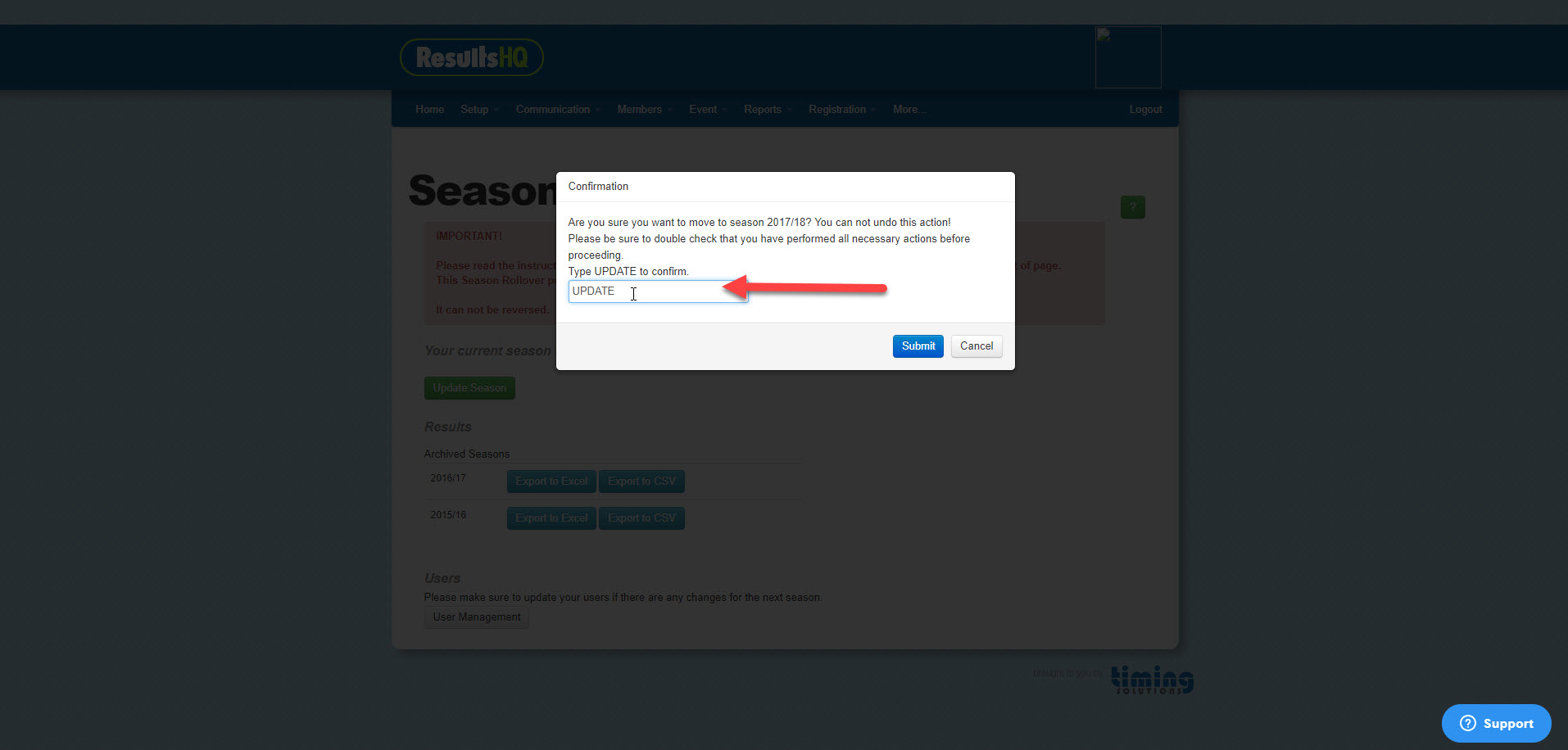 12. Then you will see the correct season (relevant to your season, this example was 2017/18)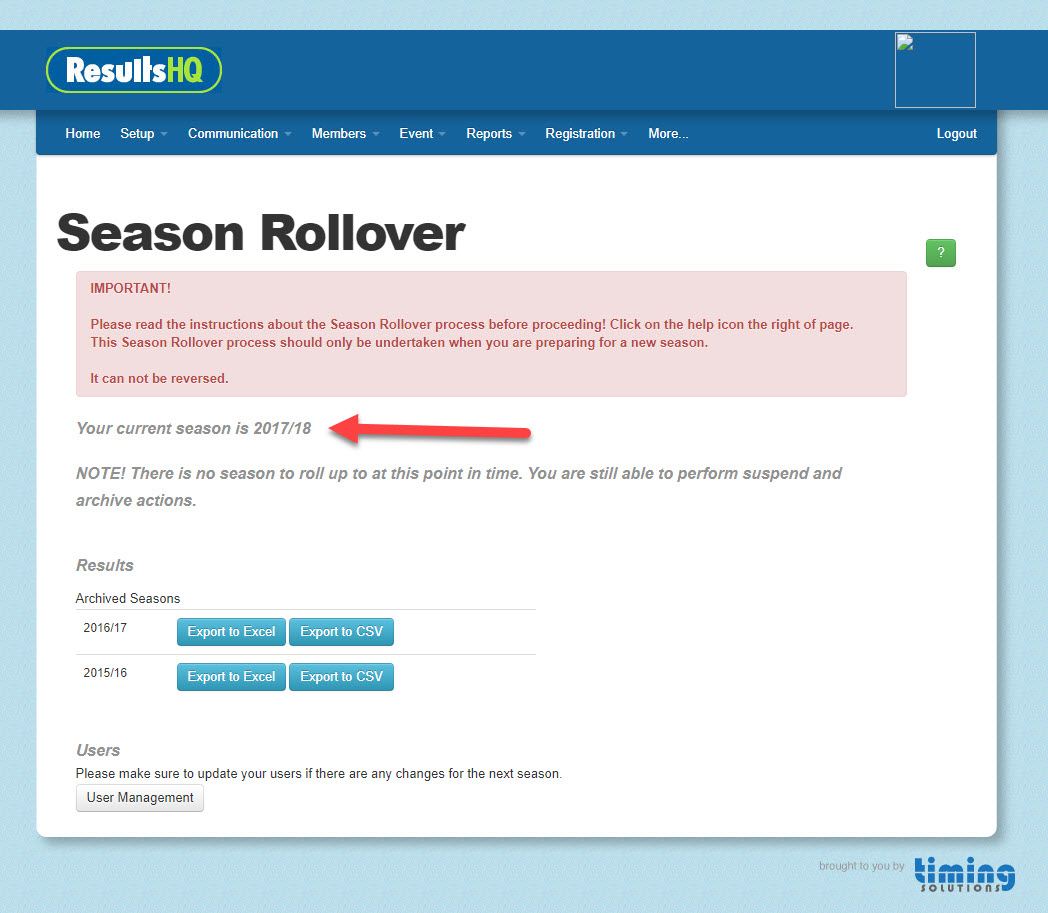 Please note you may remember some steps to do with resetting member numbers and updating age groups. This is no longer required. However is you want to reset member numbers this article will help.
All done for another year now!