This article covers a number of topics:
Before you get started, make sure you have the latest software click here
Pack races without gates - just software
View/edit and upload results after the event date/s
To view/edit and upload your results from the RaceHQ software later that day or from x weeks ago follow these steps.
Running Pack/Circular Events with a wireless start/finish device
Here is a quick look at connecting your wireless start/finish device to RaceHQ for manual timing.
Using Gates for Pack races
You can use the RaceHQ to allow you to time pack/distance races like 800m and 1500m or even Cross Country with your gates.
1. Once you start up RaceHQ you will see this screen and option for Pack races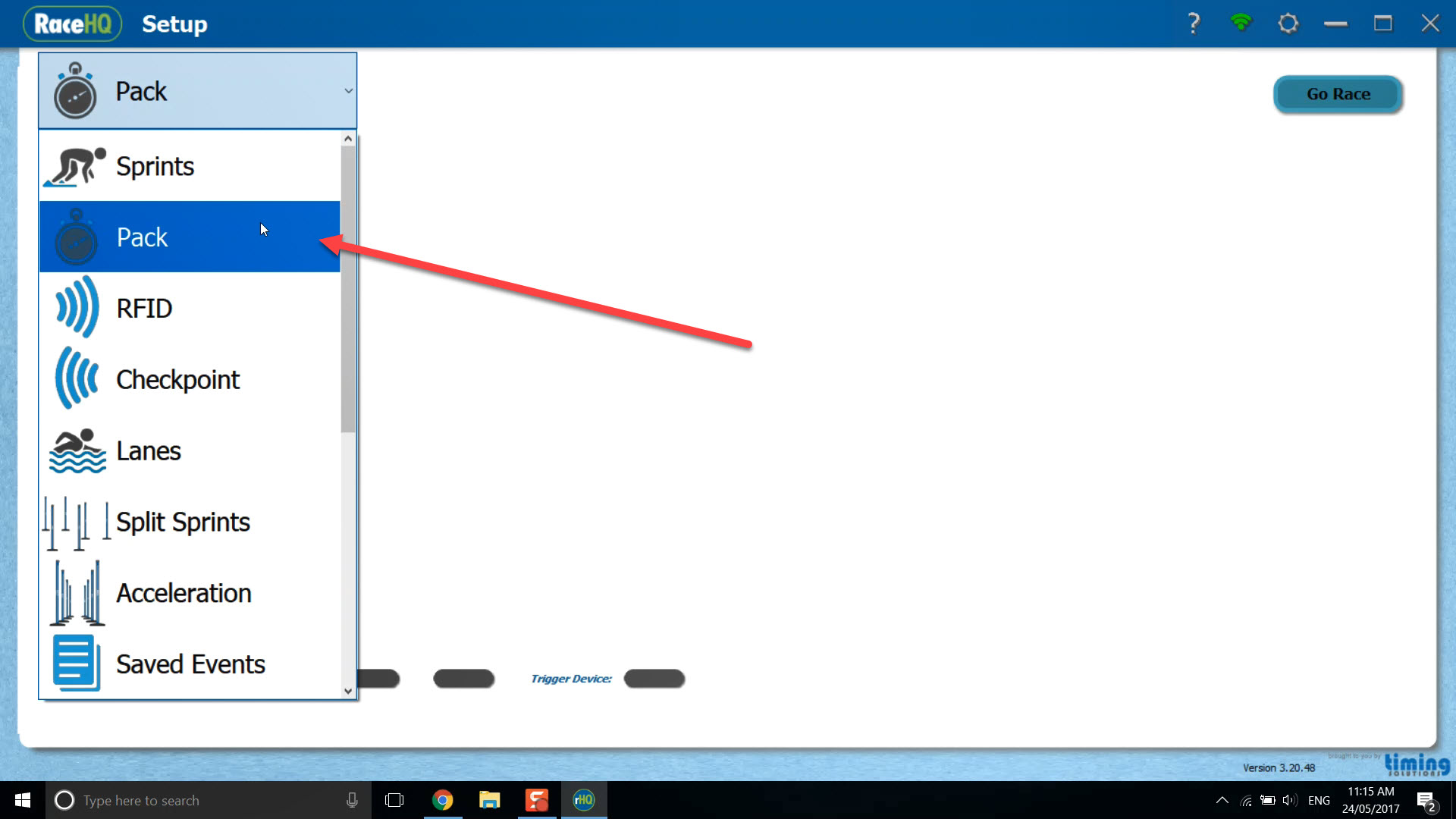 2. You should then select the number of gates you are going to use for your Pack race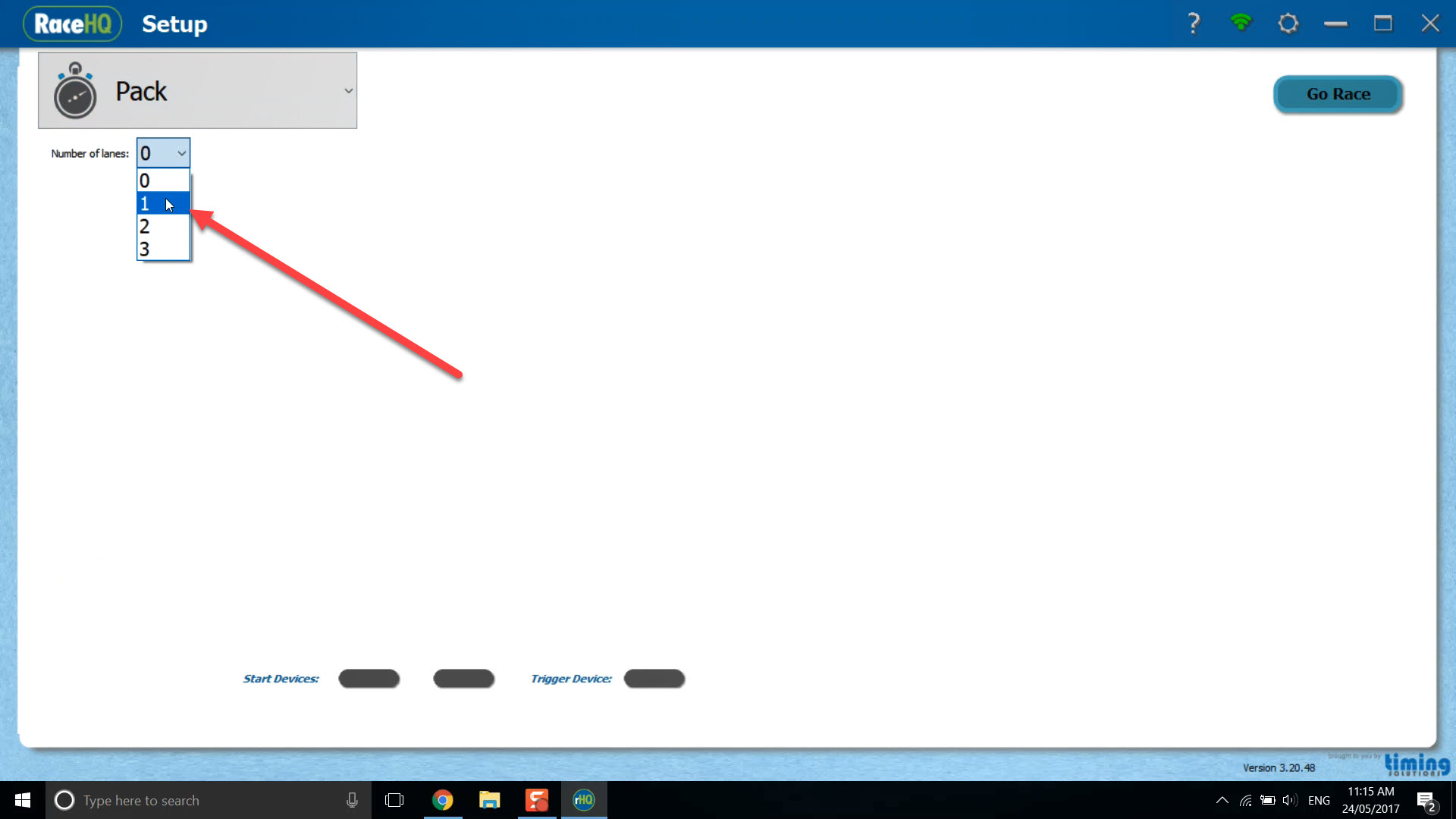 3. Then turn on your gates as per the setup screen display
Note, you should consider either of the following with your set-up:
a. Move the inside of lane one across towards lane two to allow for lap runners to stay in the inside lane line and not pass through the gates. This then means you balance lane two and lane three across the narrowed area. The benefit is that kids running laps don't go through the gates, while any finishers peel off and finish in either lane you have set up
b. Leave the gates in their normal inside of lane one position etc, but press and hold the Ignore button for any lap runners, but release that ignores button if a finisher.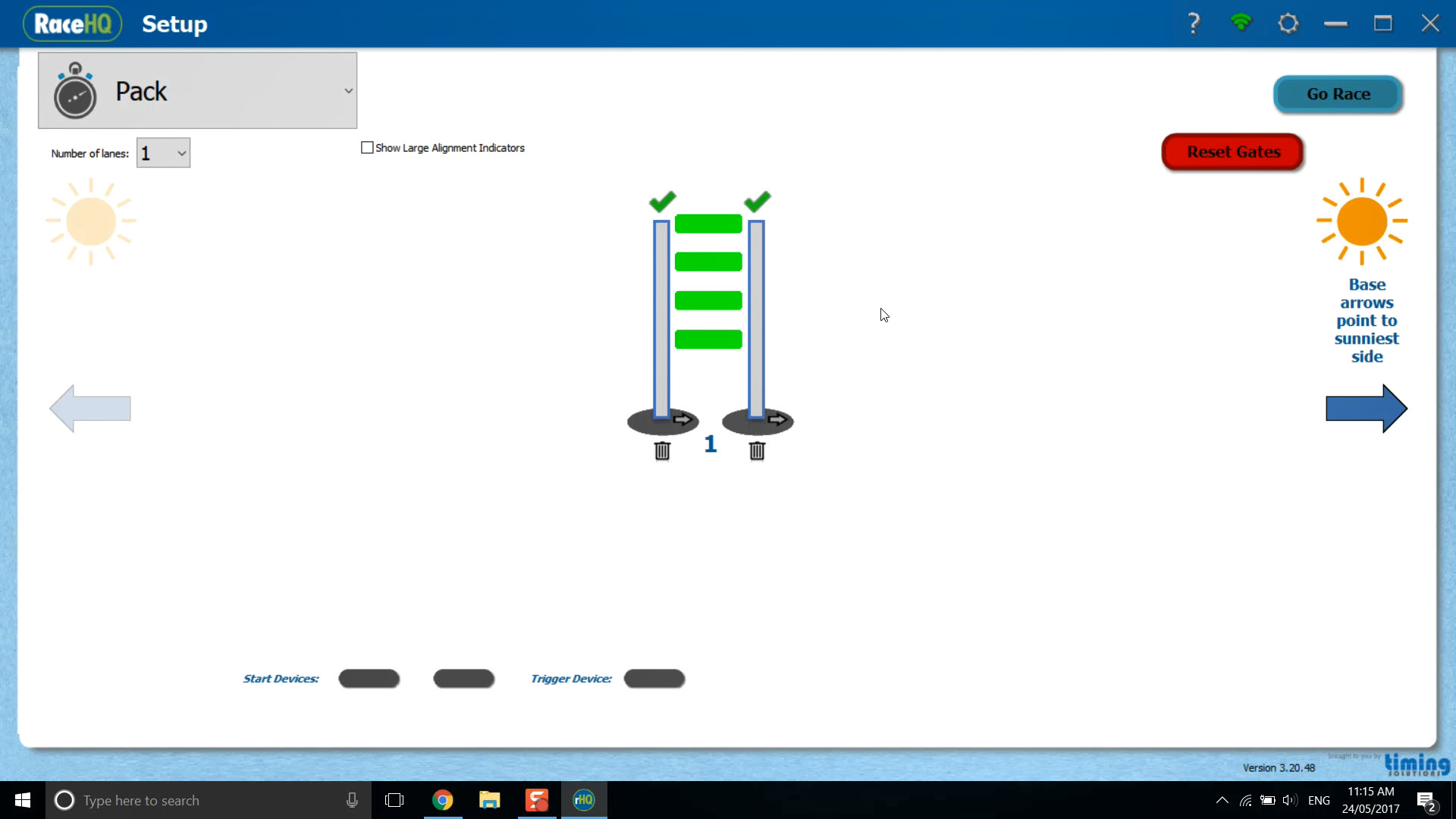 4. You can also turn on your start/trigger device now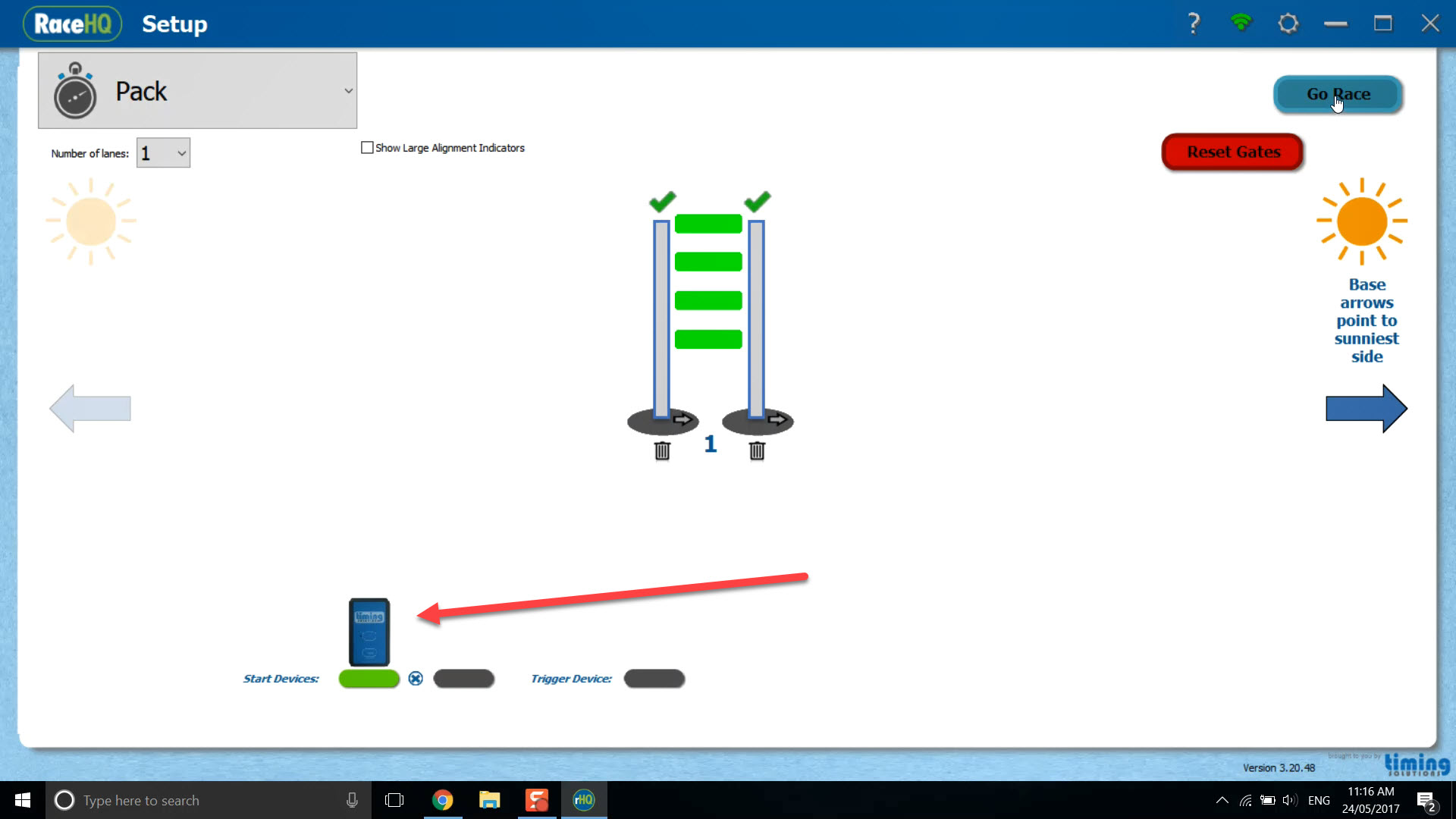 5. Press Go Race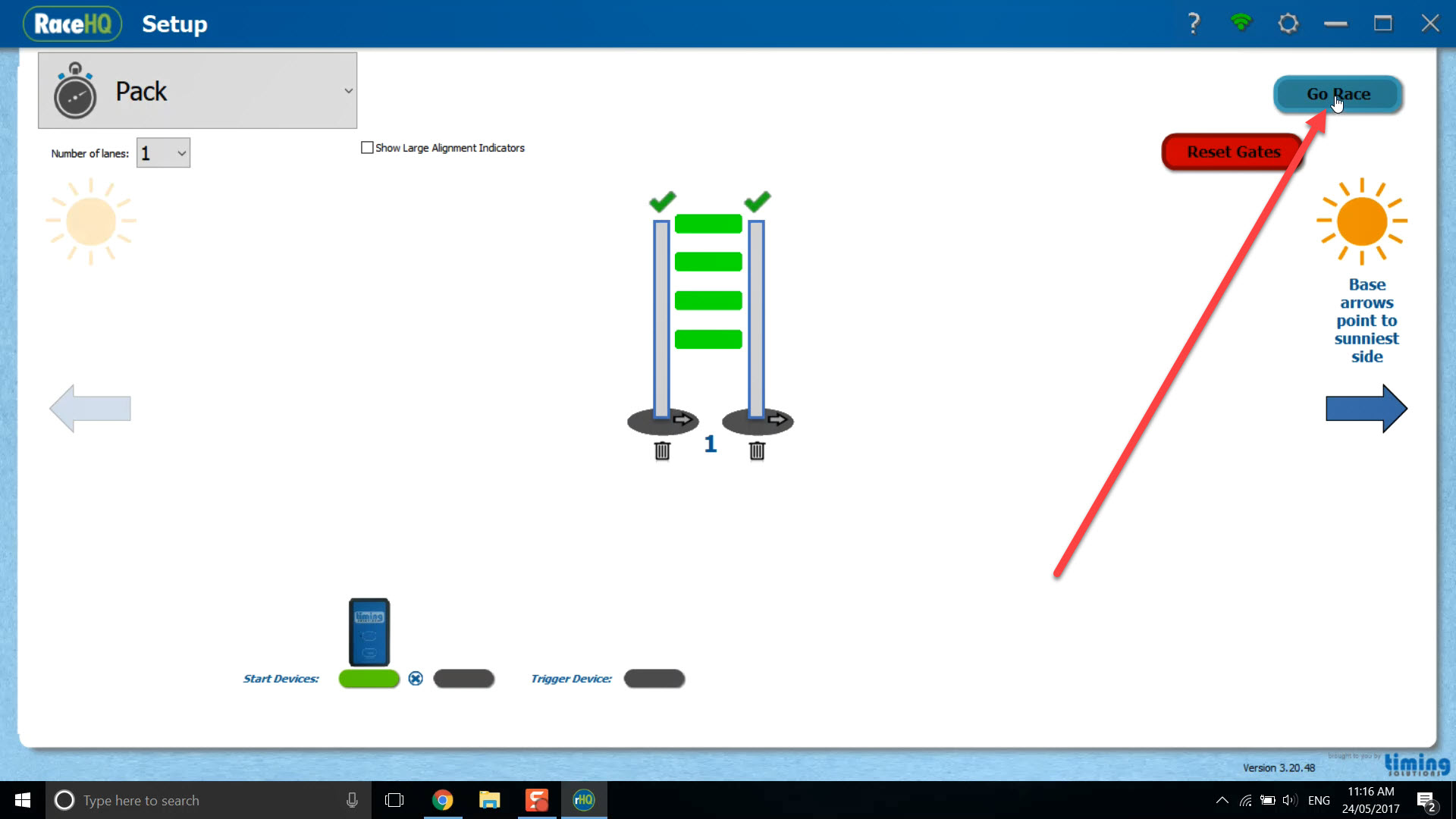 6. Start your races with the start device or use the hotkey on your keyboard "Crtl". Note the (e) telling you that the race was done via the electronic starter. If it was via your keyboard it would be an (m) for manual start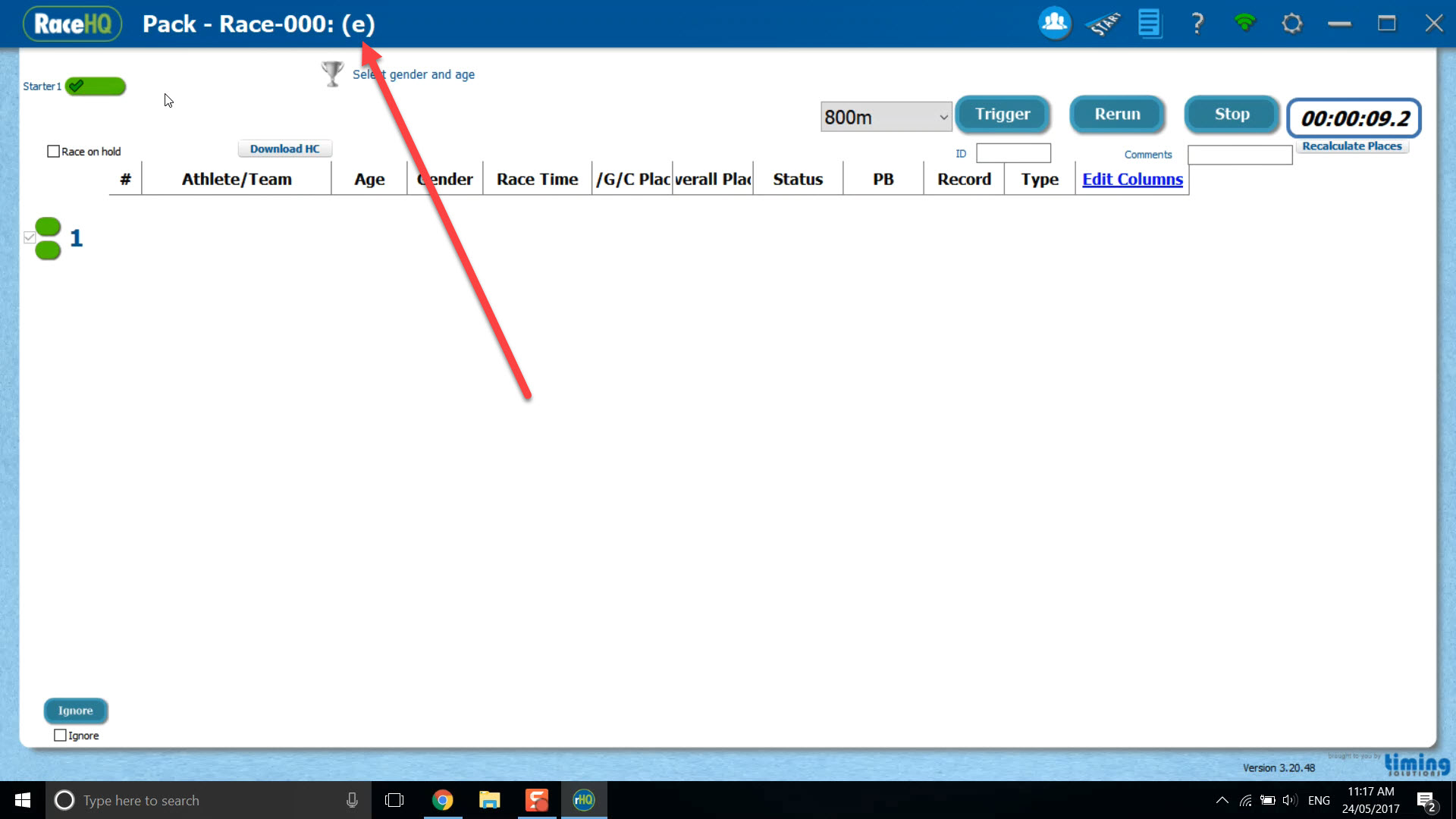 7. Once the race is underway you can trigger times via your lane/gate and you start/trigger the device or via the Shift key on your keyboard. The Type column shows you where the time came from.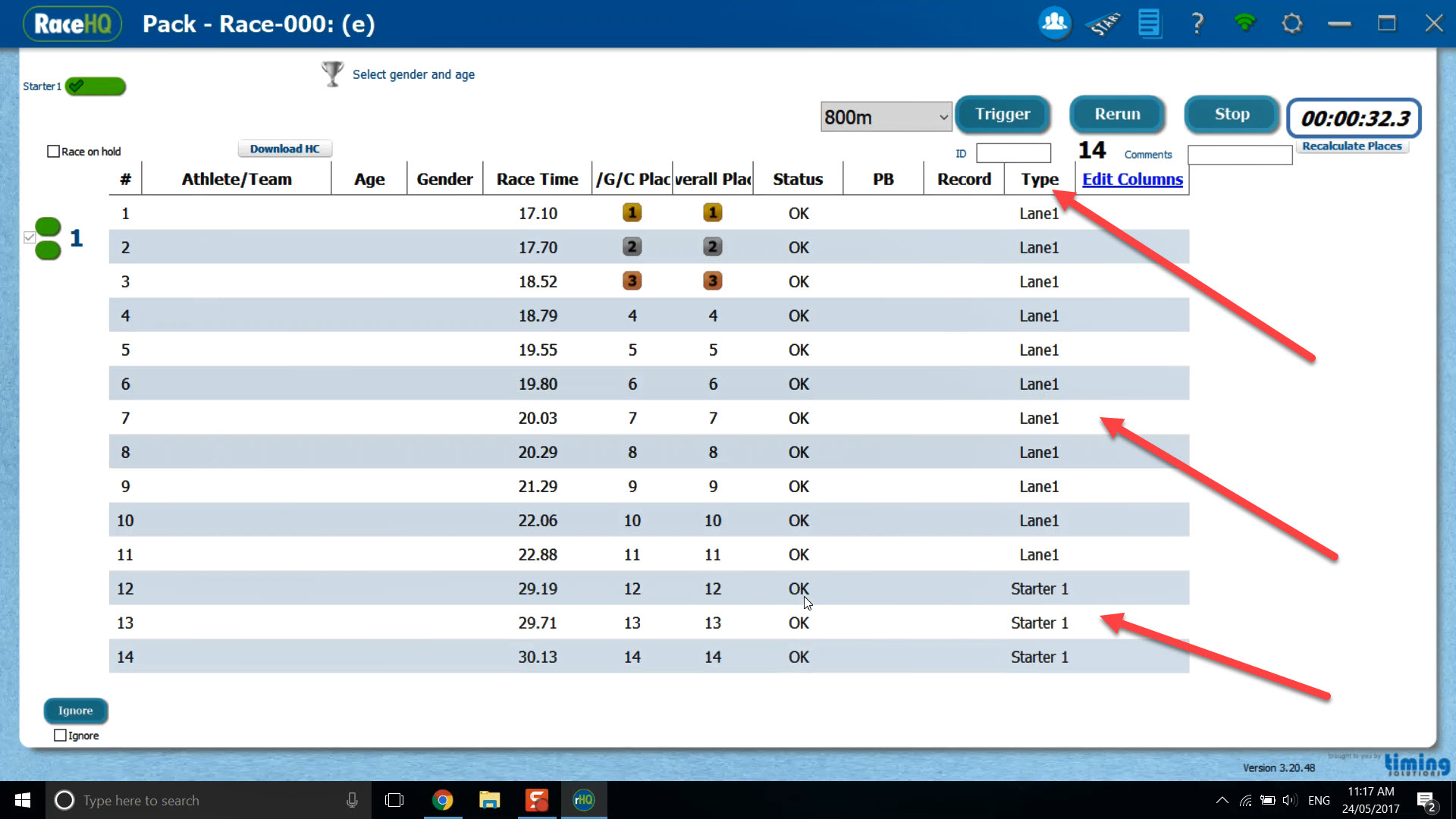 8. You can start keying or scanning in athletes even while the race is still underway...you do not have to press stop before you start processing your athletes
Switching from Sprint to Pack and vice versa
Here is a quick demonstration of how to change from Pack race to Sprint race and back again...
Use multiple Age Gender Events in One Race
You have always been able to run multiple age genders in one event...but now you can run multiple events too. This is great for a cross country or fun run, where you have age/gender A doing the 1km event while you also have age/gender B doing the 2 km event.
This is how you turn this on:
1. Start up the RaceHQ 3 series application and click on the Settings icon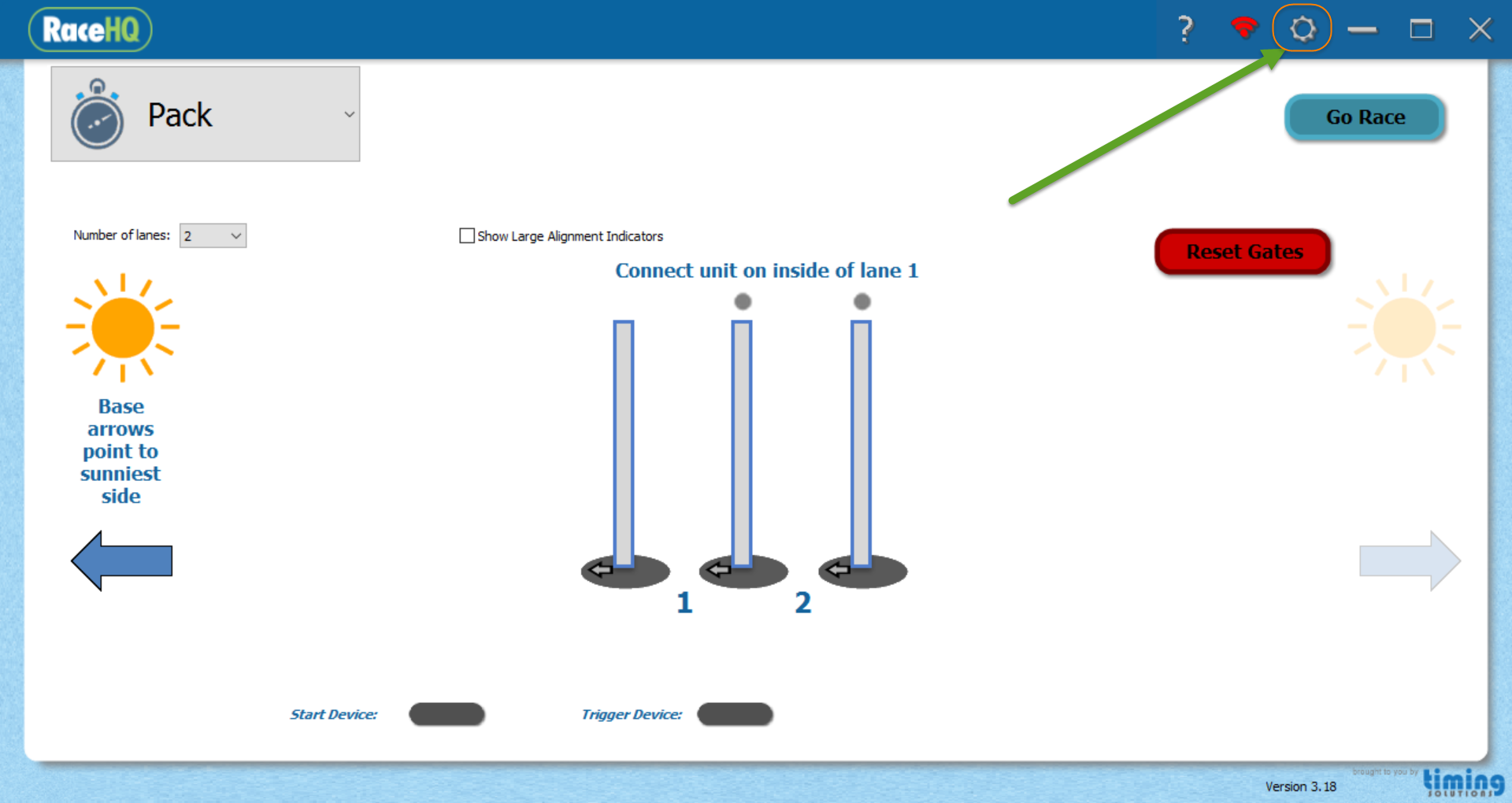 2. Go to the General tab and turn on the Single Event option then hit Finish or X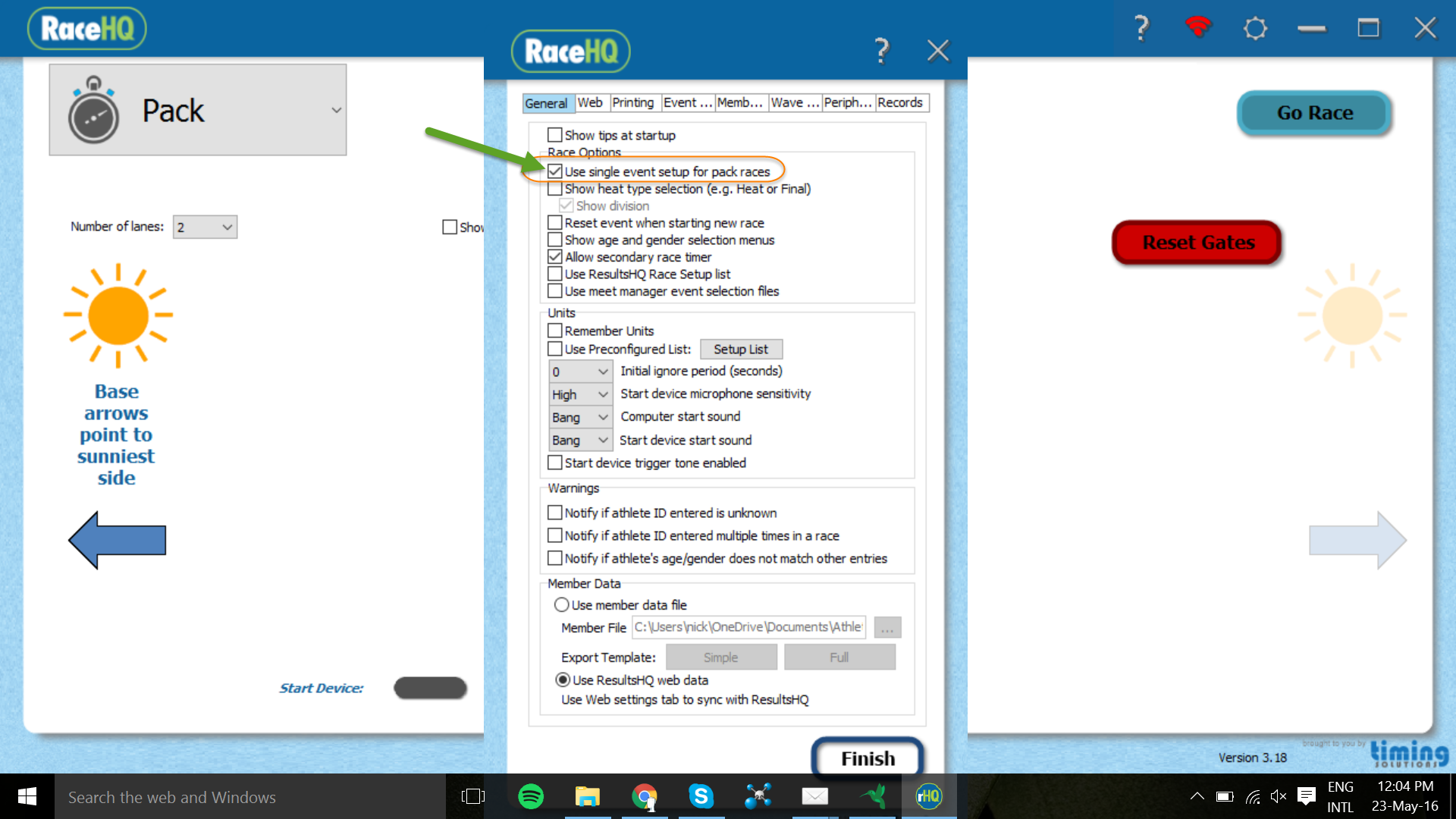 3. Providing you have set up your required timing equipment - click on Go Race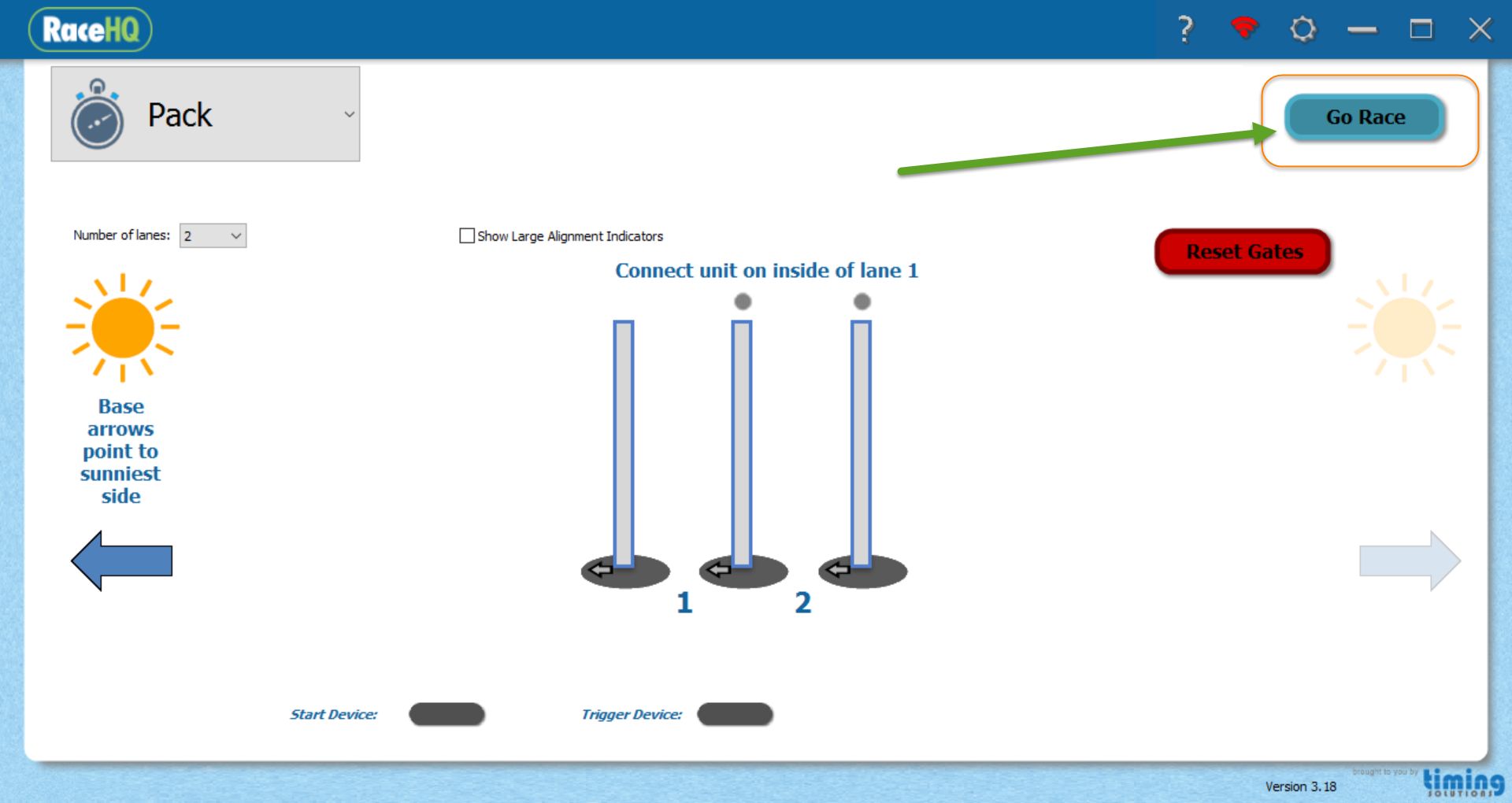 4. To access the list of events for your Age Genders click on the Event Setup button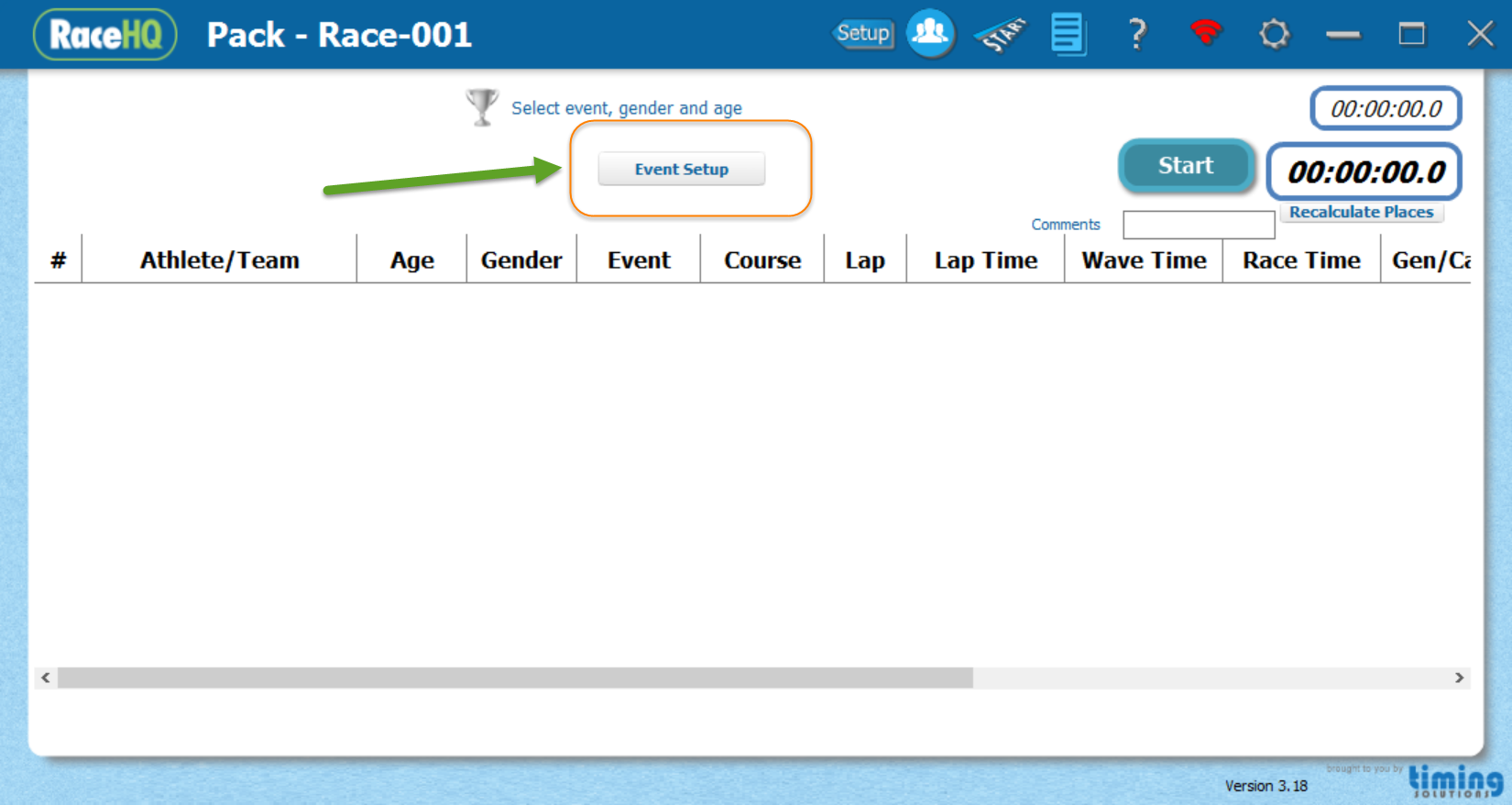 5. Now select the first event distance you want to make available for the race. Then select the Gender/s and Age/s (do all the age genders for that one event first, then repeat for the next event distance). Then press Download. This will use the age gender events list from ResultsHQ and display who is available based on your selected combinations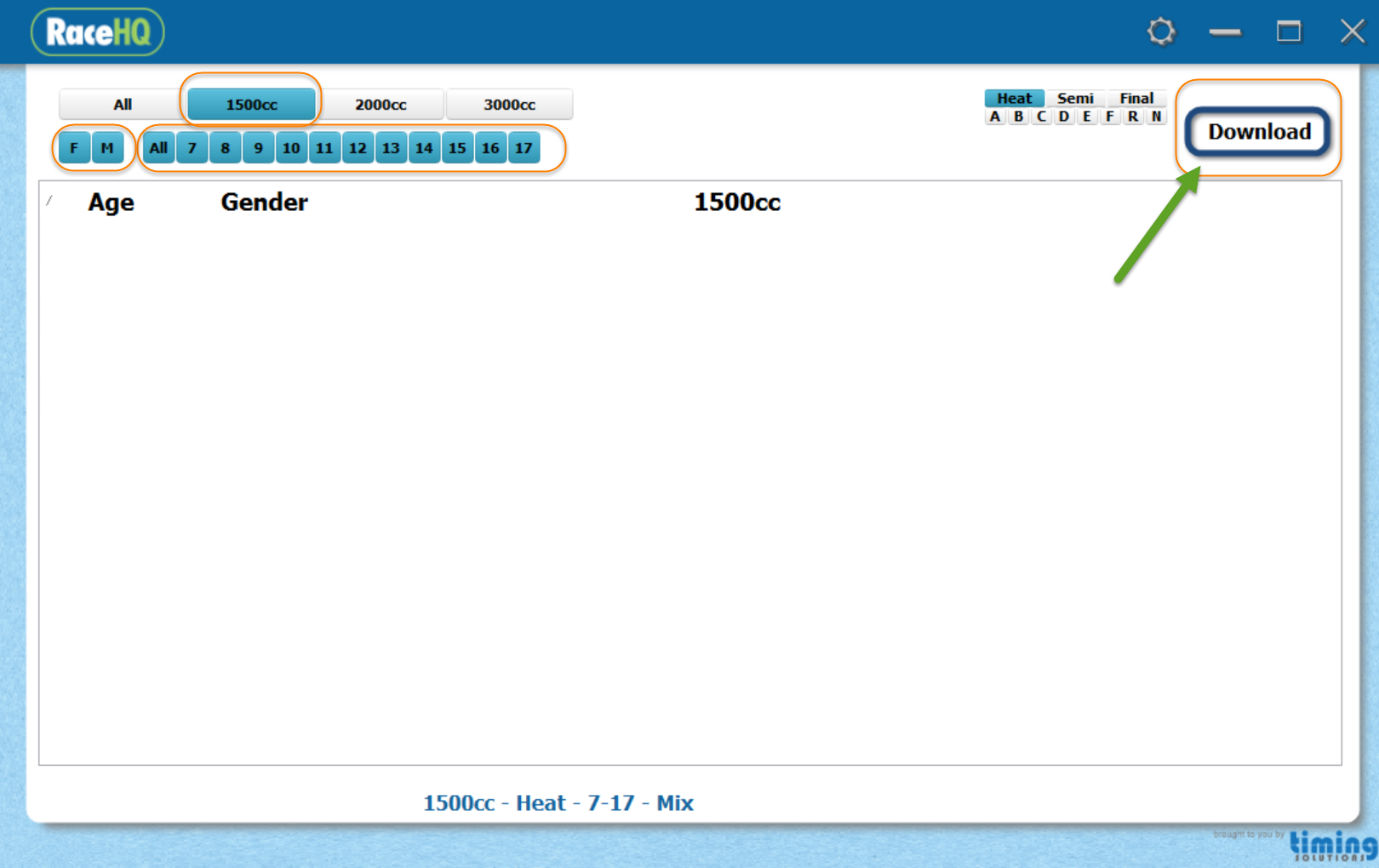 6. The available events will appear and you can tick on or off which even you needed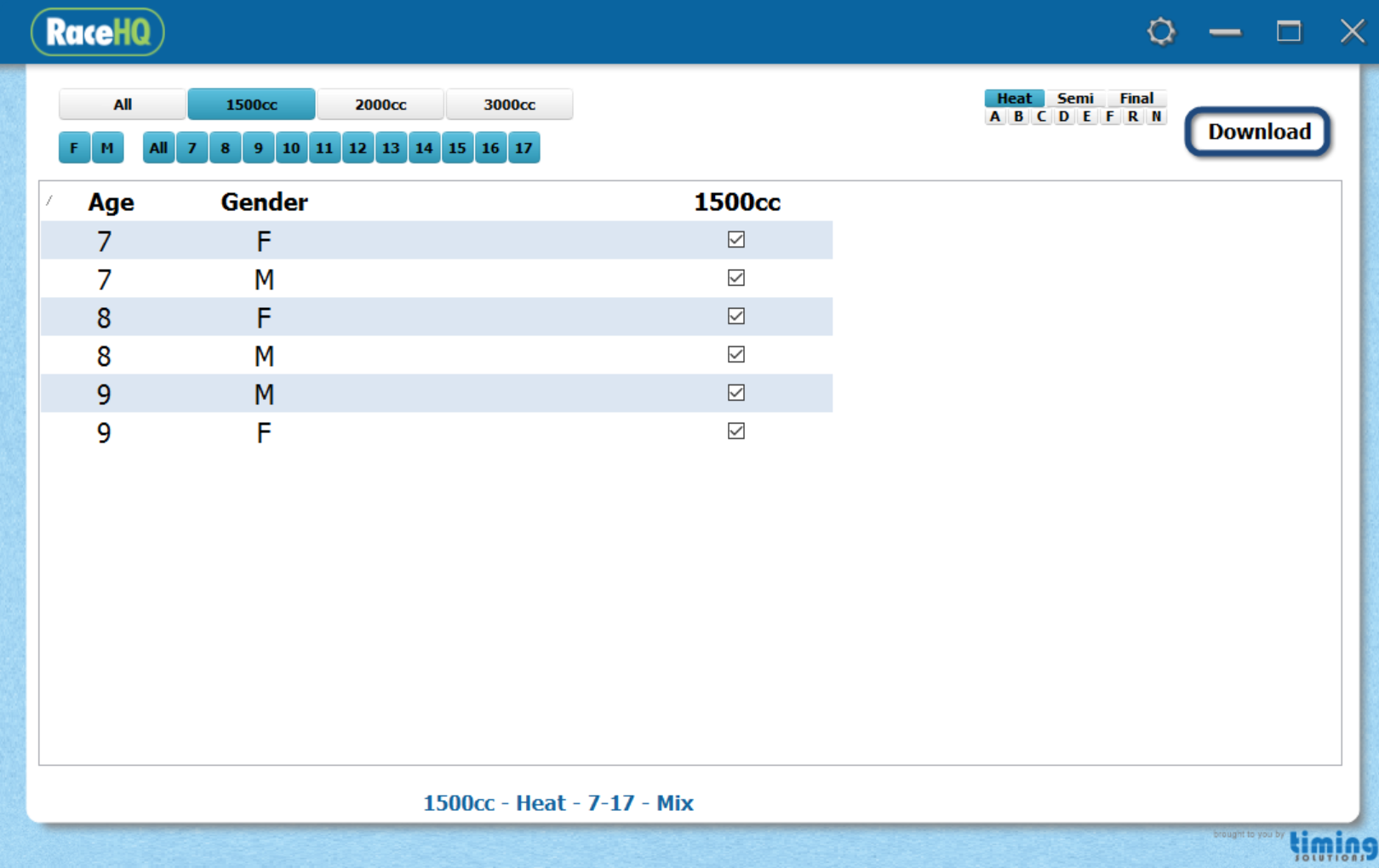 7. Once you have downloaded your events, you can see them in the list as one group. When ready close the window via the X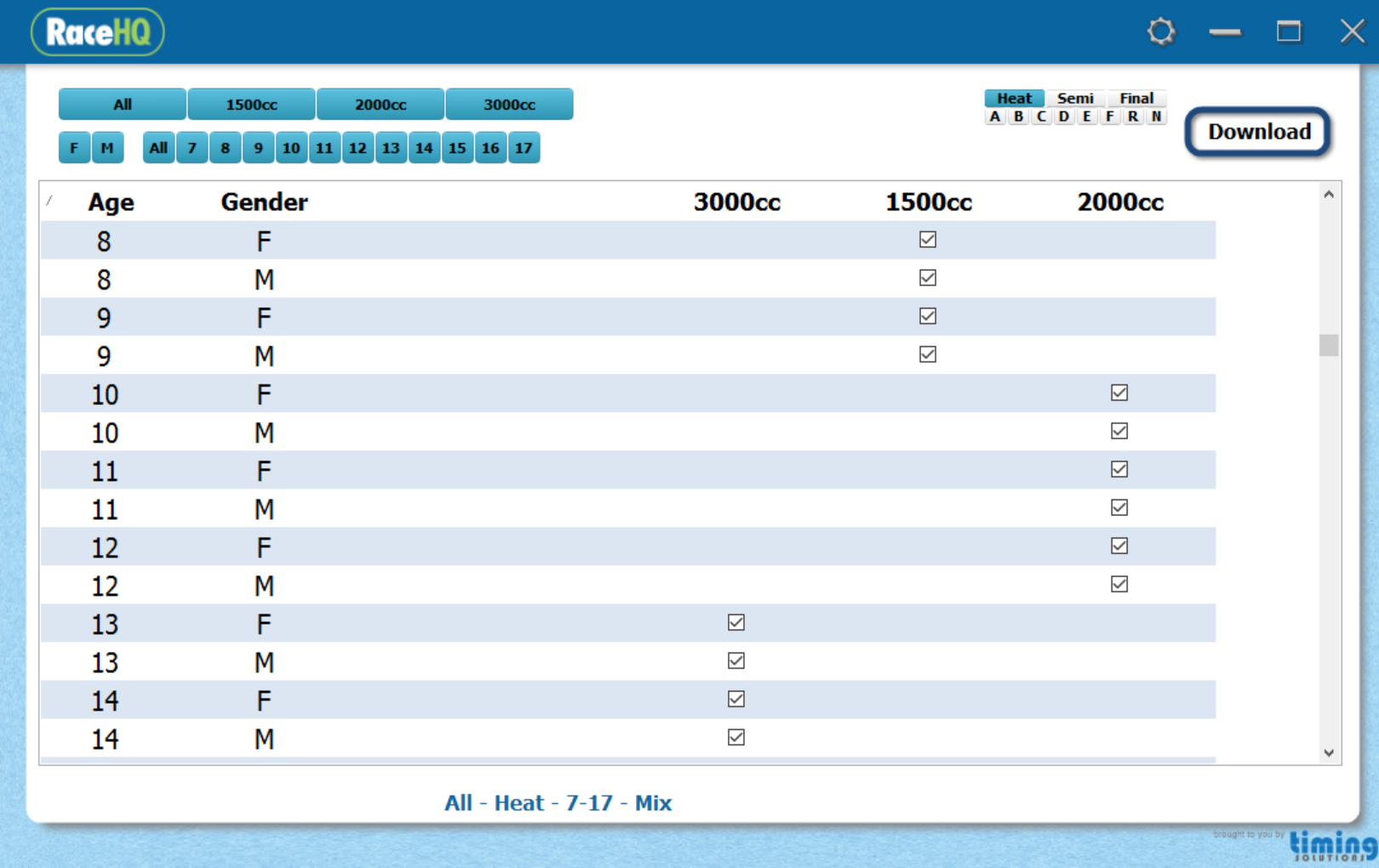 8. If you run a pack race now you will see the Age Gender Events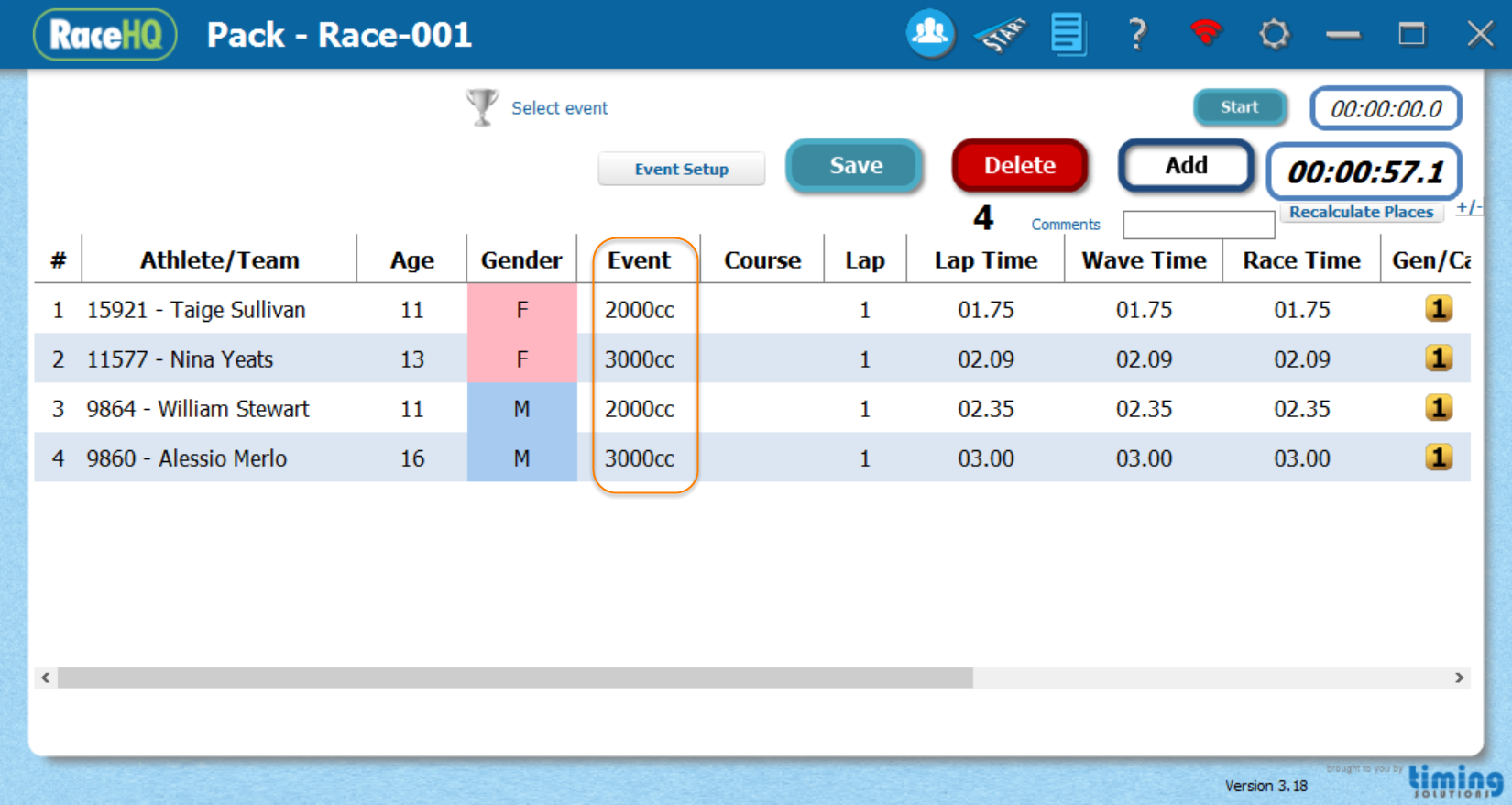 Member import via excel
To import members via excel follow these steps:
1. Go to settings via the cog icon in the top right corner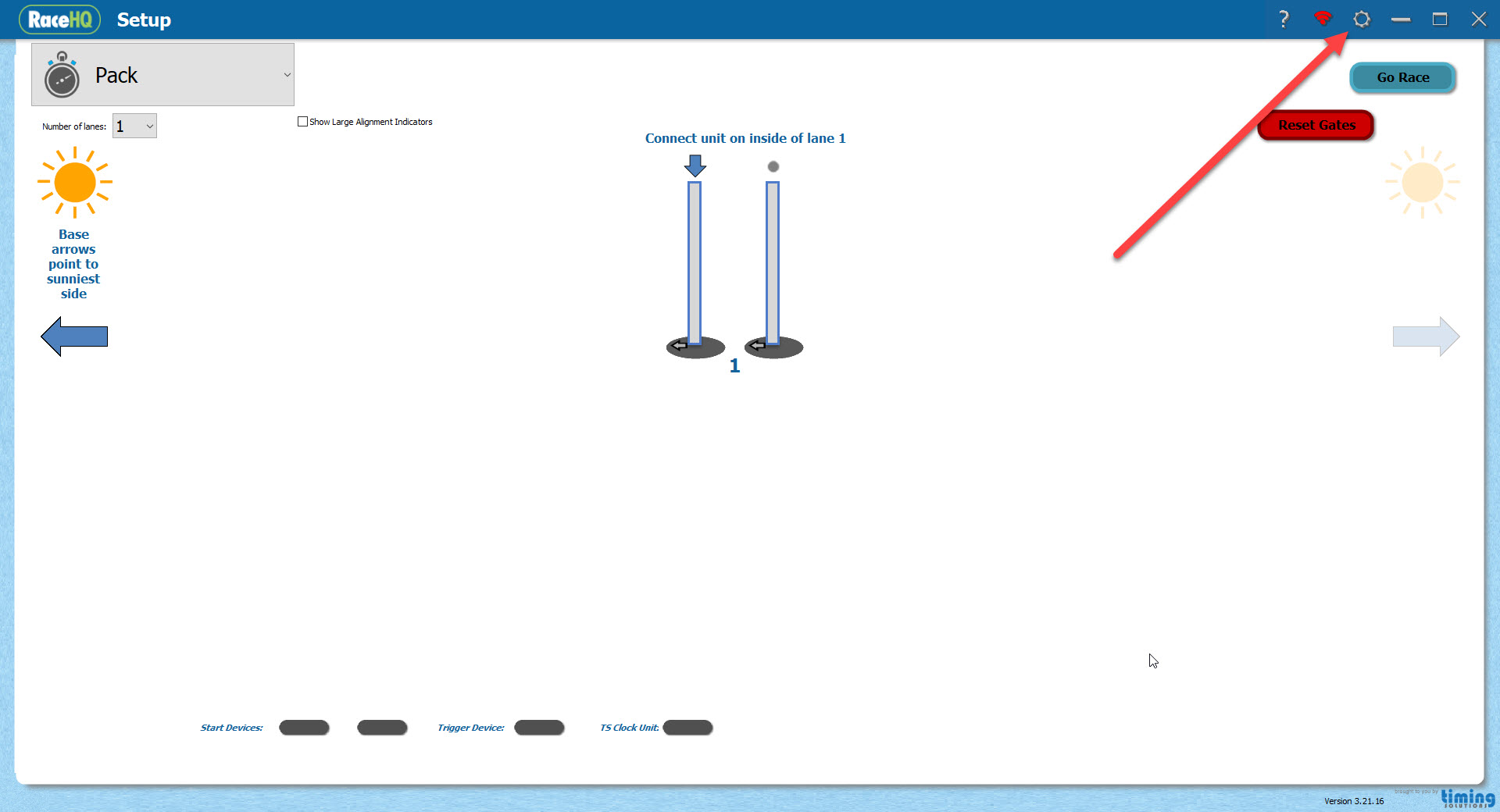 2. Go to General - Member Data - Export template - Simple This will give you a template to work with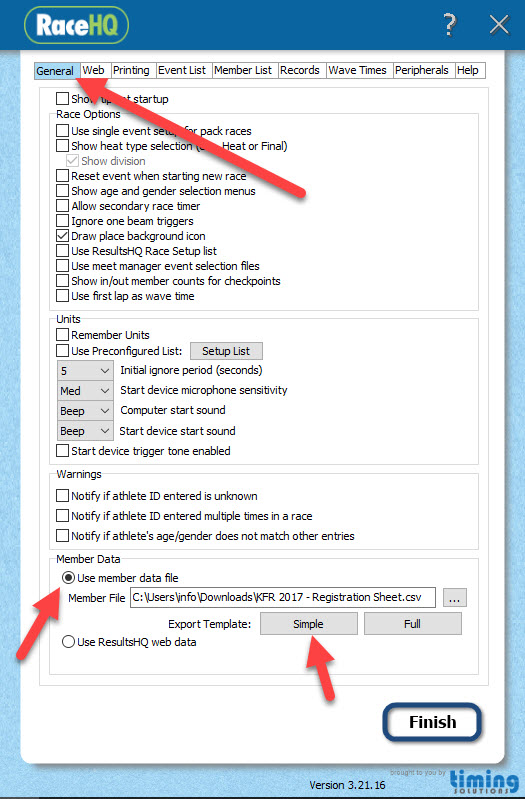 3. Give the template a name and then save it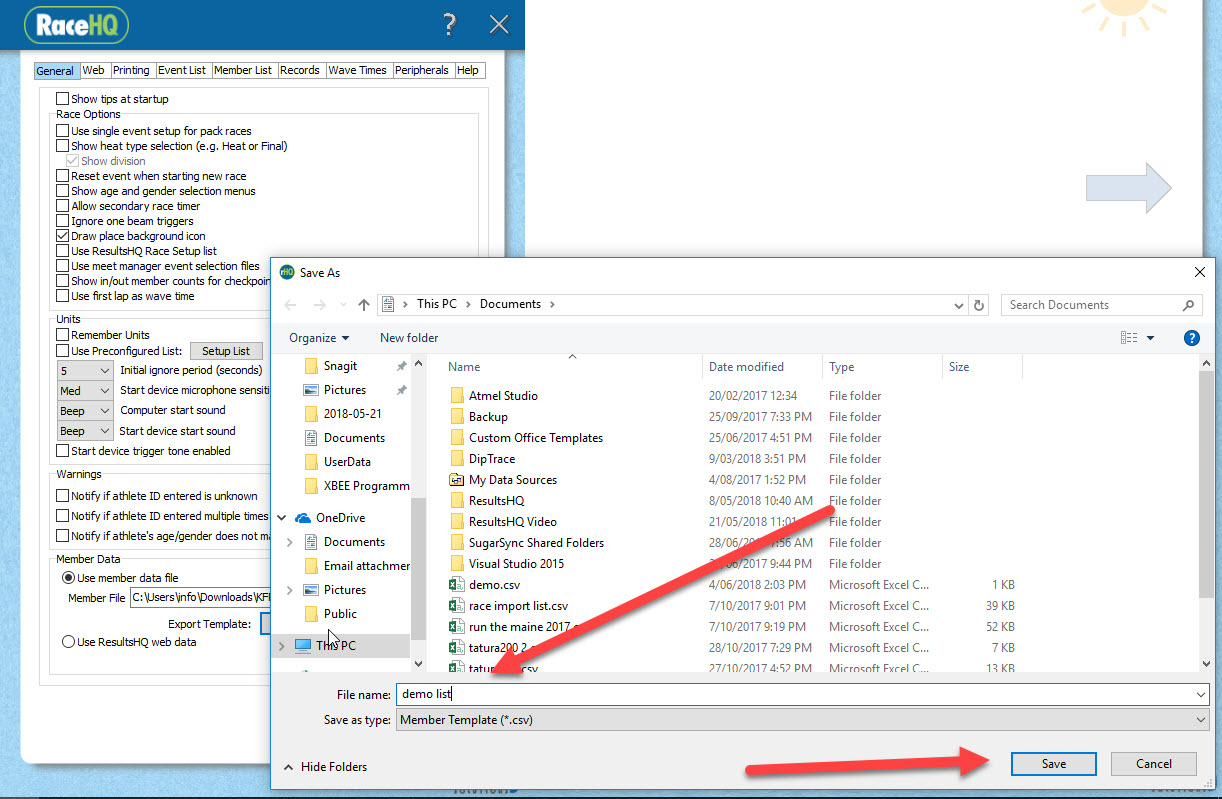 4. Now you need to get to this template in your folder and open it in excel. This will then let you key in your member details so you can then let that be imported.

5. Key in the details into the required columns and then save the details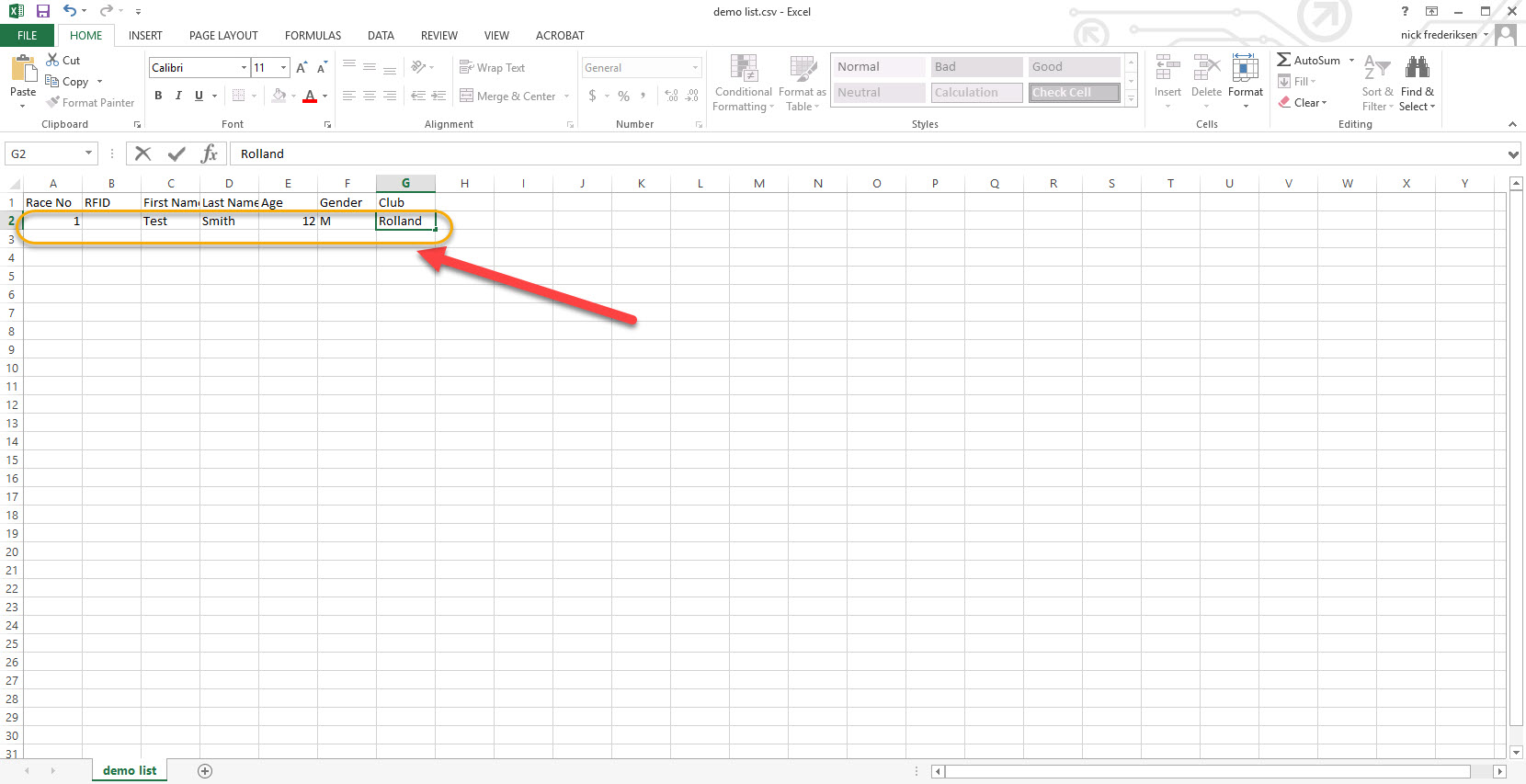 6. Now go back to the settings - general - member data file - click on the "..." this will let you find the template you saved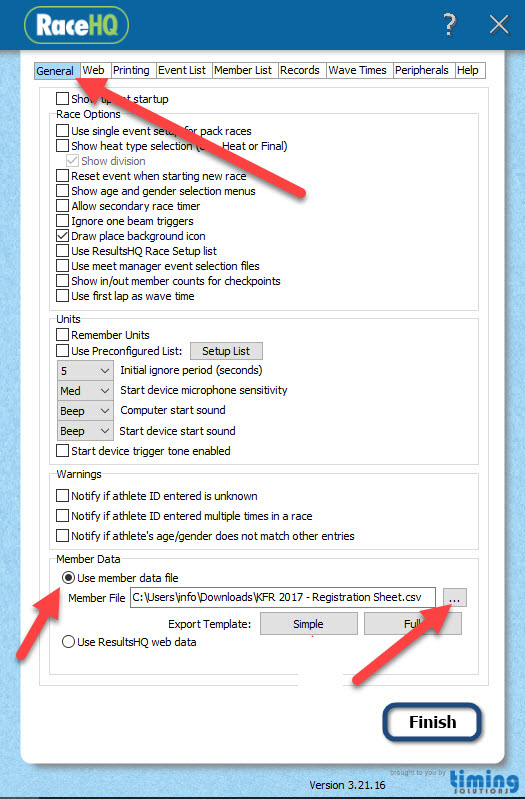 7. Find your file and then click Open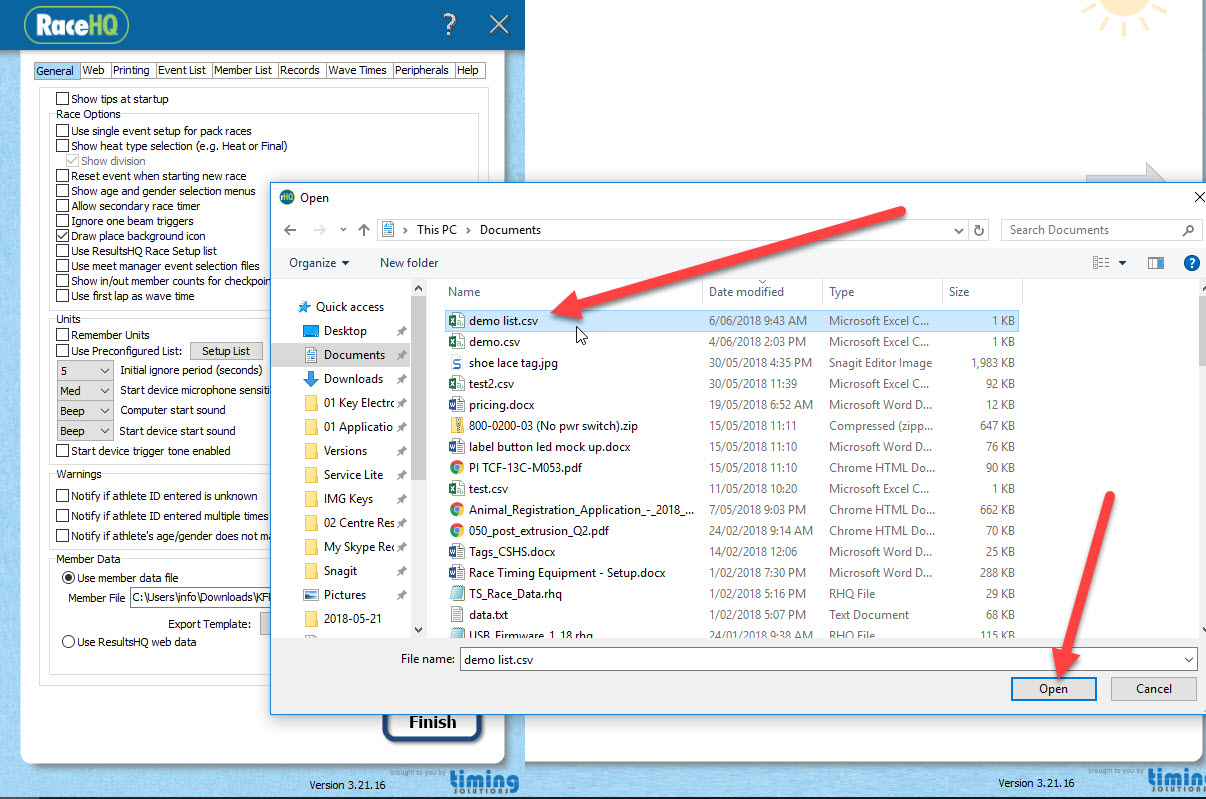 8. To confirm this is working nicely go to the Member List tab and you should see your athletes. Then click Finish when you're done