Want to see some cool magic happen. After you have set up your race lane data you have the opportunity to read this into the race by race into RaceHQ. You will call up the next race and the required athletes will appear on your screen in their prescribed lanes.
To do this follow these steps:
1. Make sure you have a RaceHQ version equal too or greater than RaceHQ - V2_1_0_27. You can get the latest version from here
2. Start up the application and go to settings and select Use ResultsHQ Setup List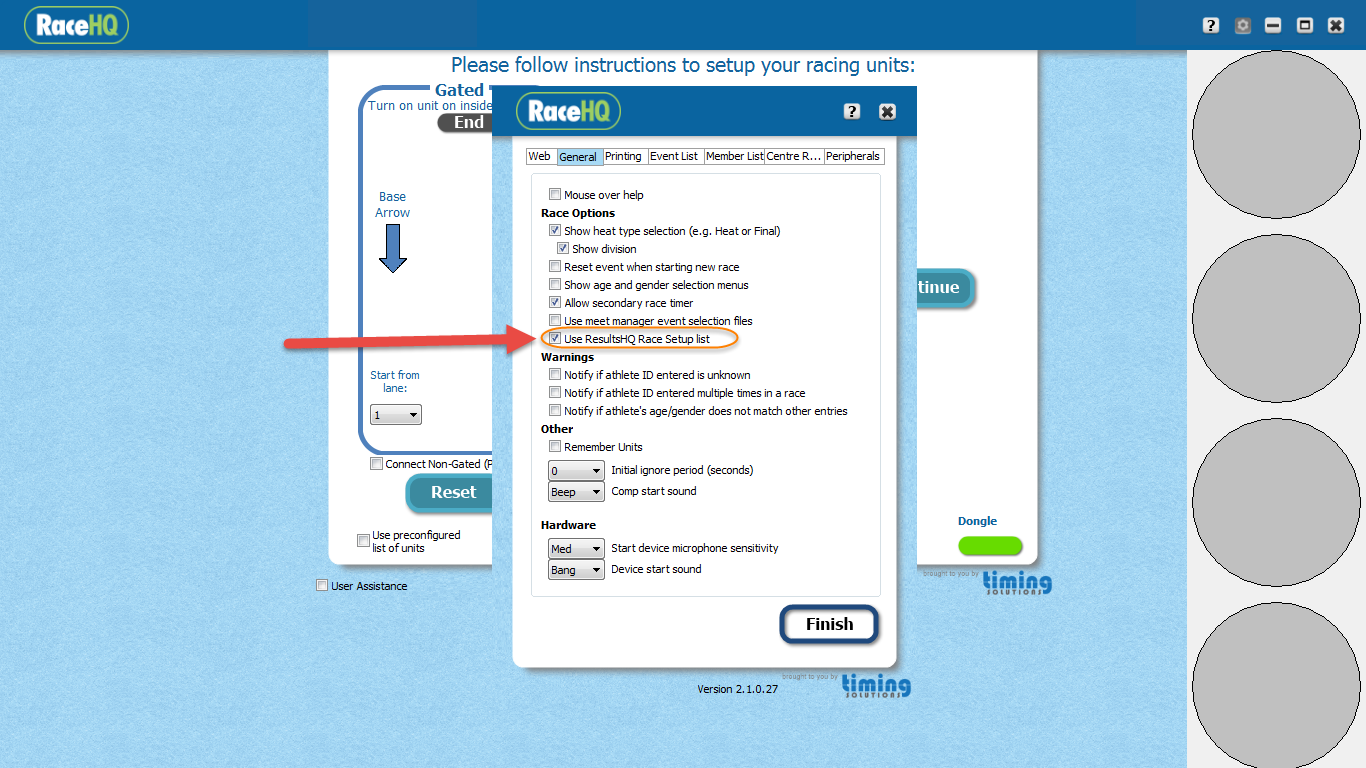 3. Set up your gates and start device/s and then then continue to the race screen. Note the "No Events" in the drop down on the left. This means you have not yet synced to get this data. Press the Sync button to update your event list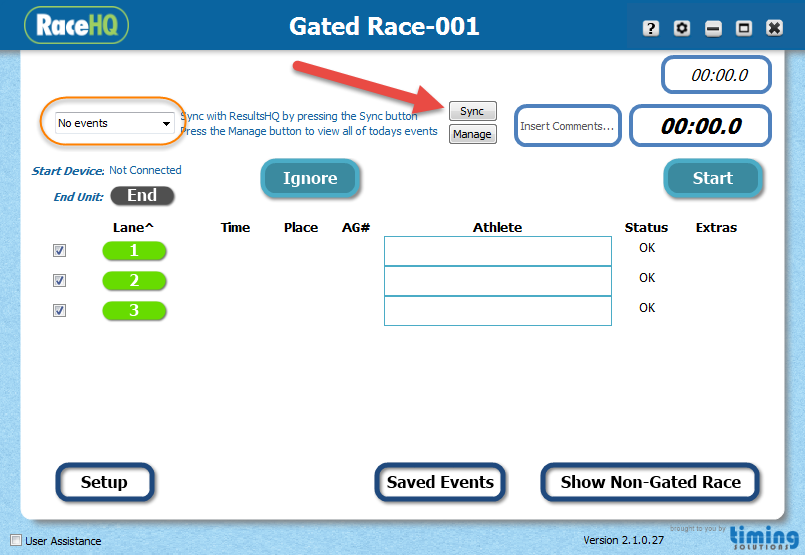 4. Select the event your looking for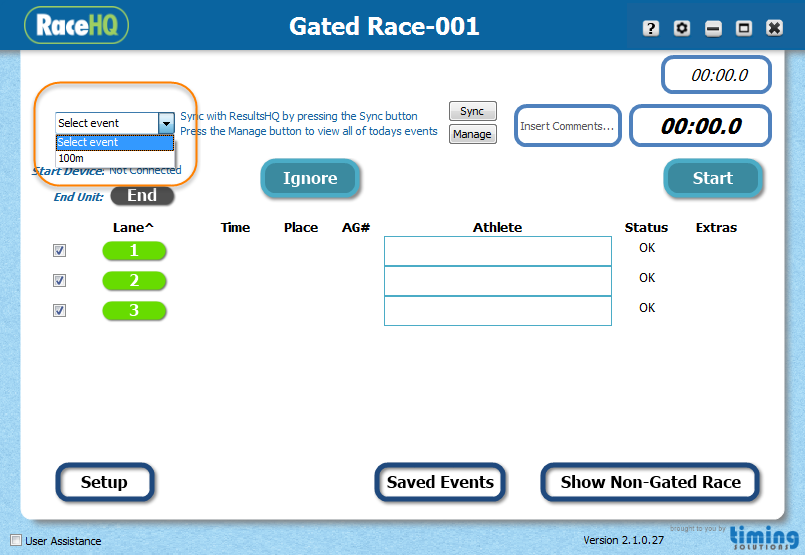 5. Select the Heat type (you may have semis/finals also set up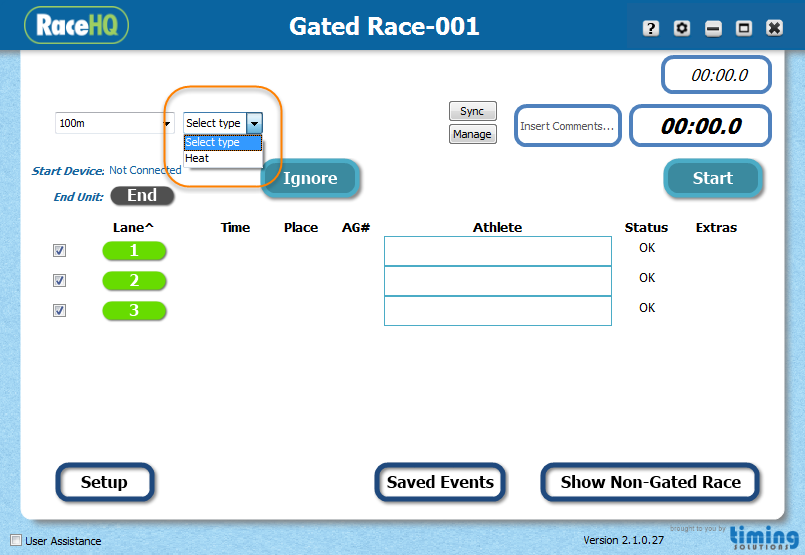 6. Select the Age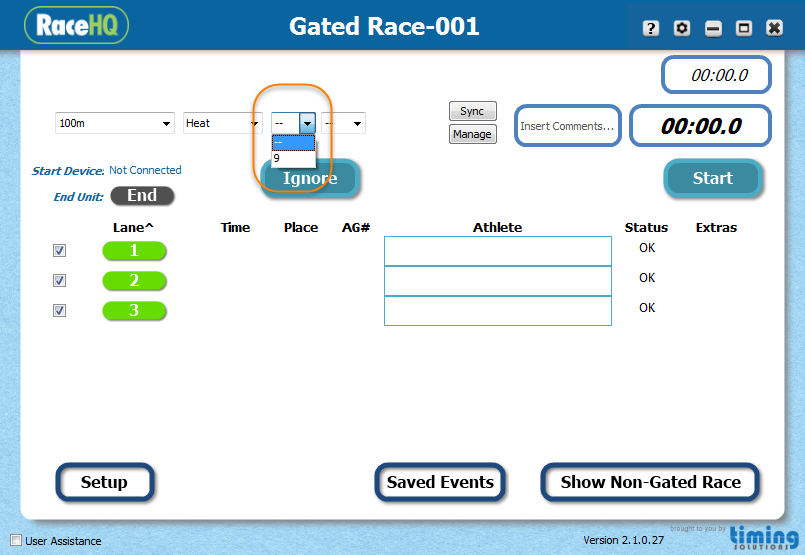 7. Select the gender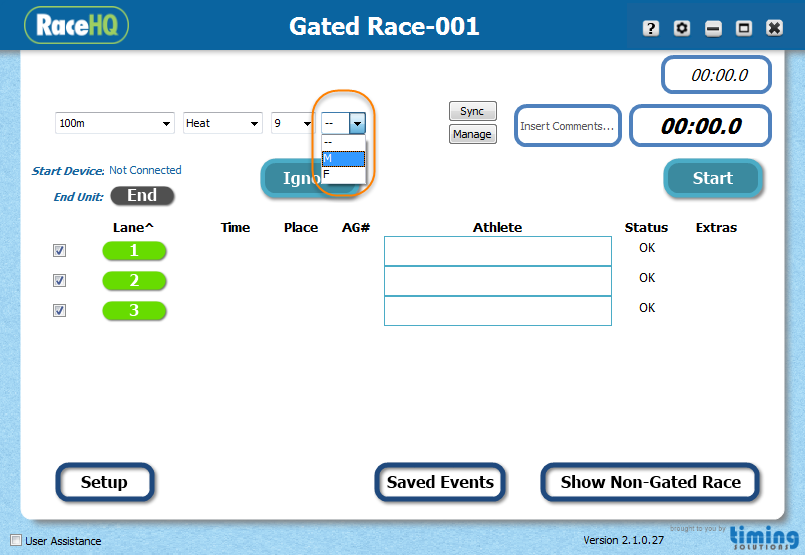 8. Select the event number. Note the yellow X means there is no data saved against this race. A green tick means you have already ran that race.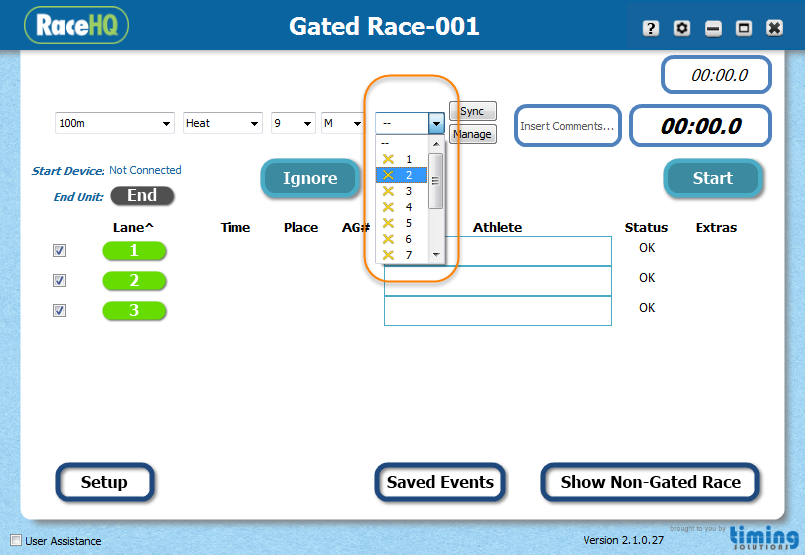 9. Once you have select the race it will populate with your athletes as per the race set up in your ResultsHQ profile