Previous Season PBs
To view, the list of events and best results from prior seasons follow these steps:
1. After logging into your family area, click on one of the results for your athlete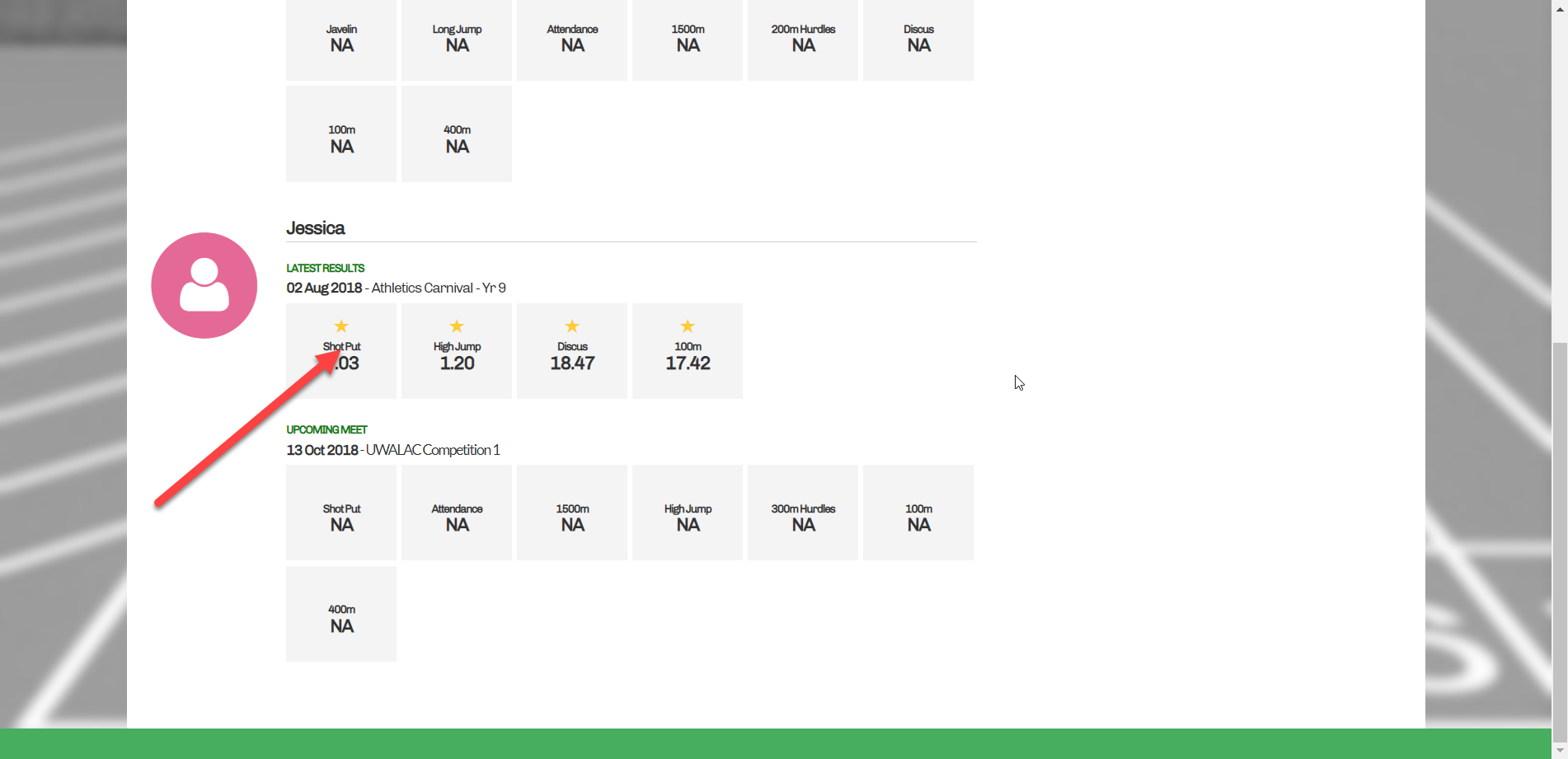 2. On the event page select the season of interest from the available seasons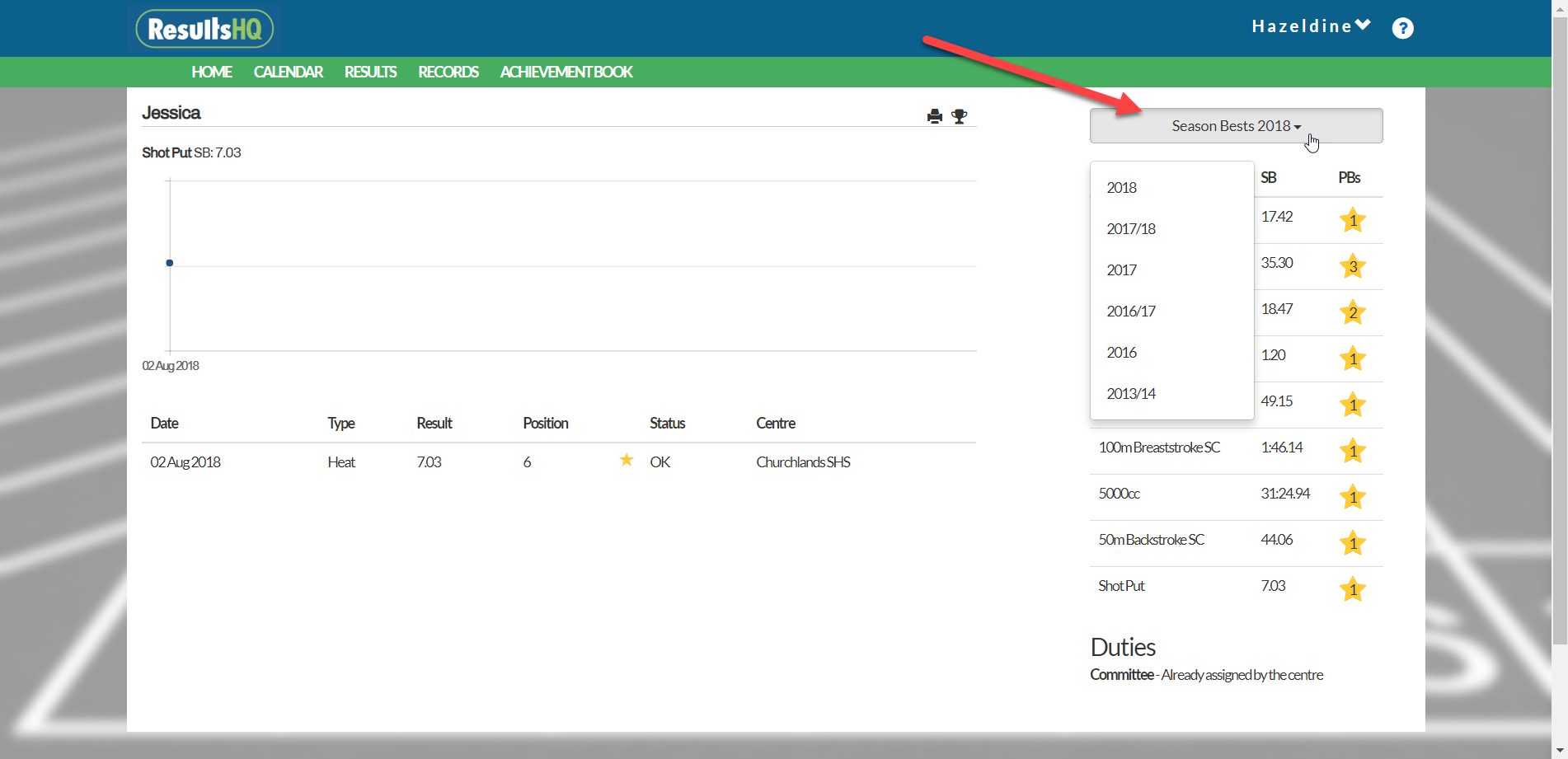 3. Once the season is selected the list of events and the PB count and the best result will be visible in that table.