To enable the live results hub for a date follow these steps:
1. Log into ResultsHQ
2. Click on the Event menu at the top - then Calendar - then View
3. Click on Meet Options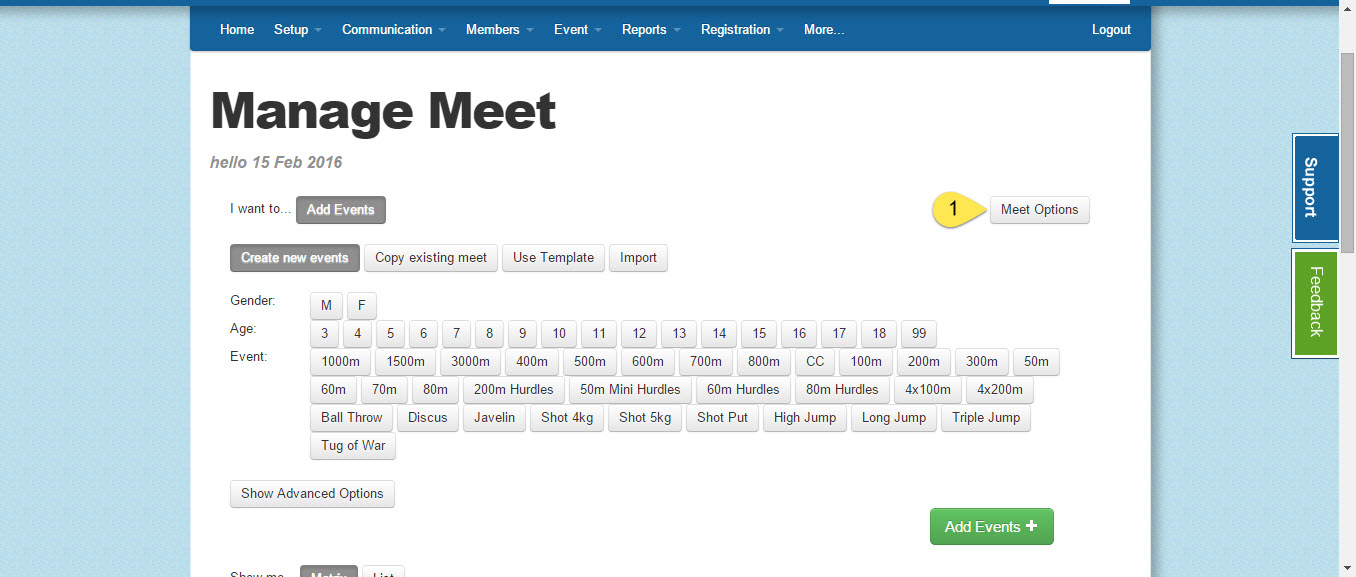 4. Then tick the Show Live Results and press Submit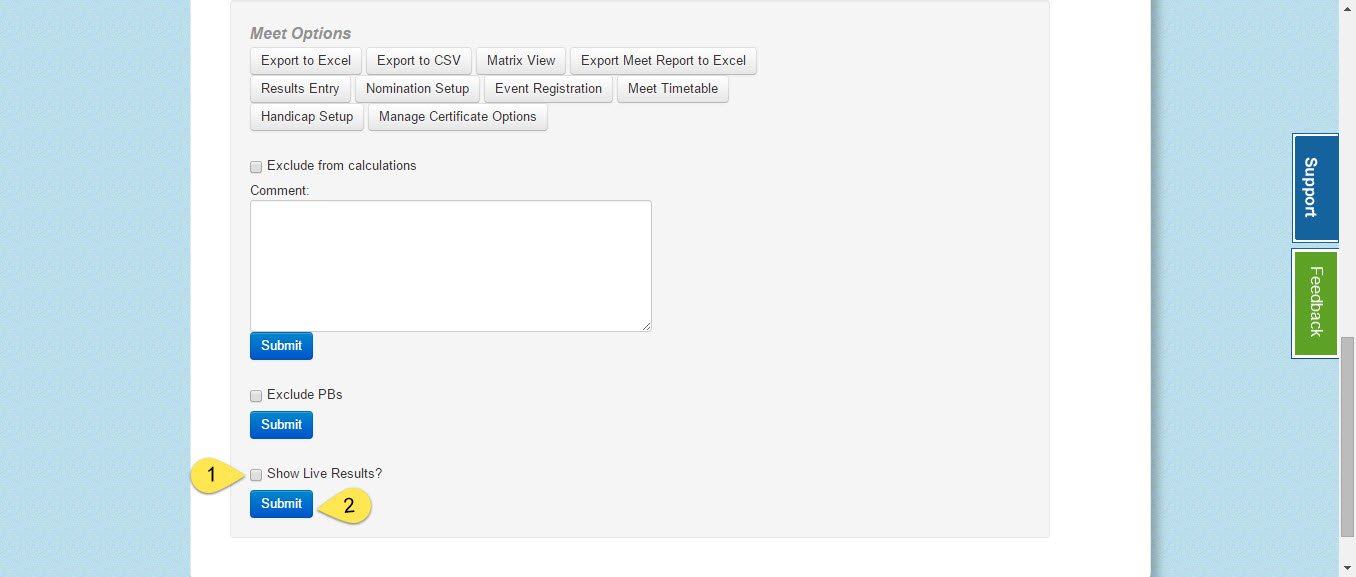 5. Then click on the top menu Event - Results Hub. This will let you view live results, Points calculations and and historical results too. Note that you need to have it set up and running on the day of the events...its for live results and points only.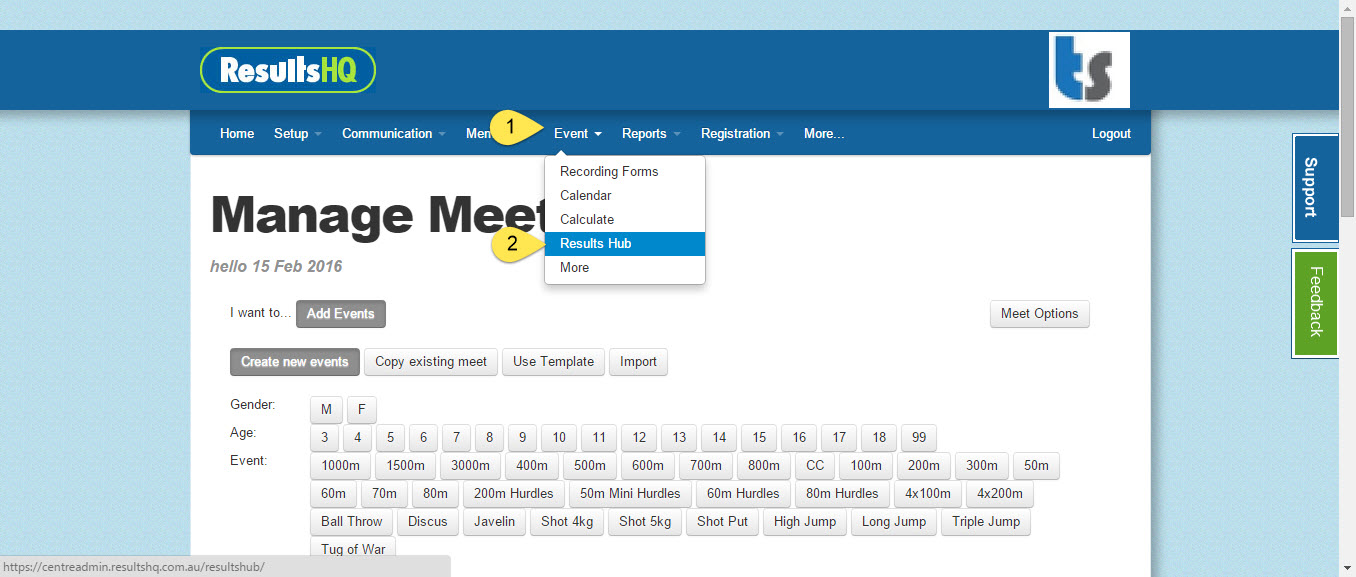 It looks like this...
Results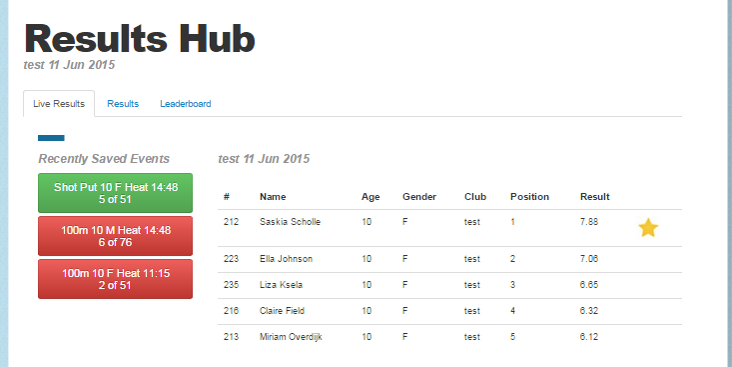 Historical Results
Points