From within ResultsHQ, you can adjust both family and member data.
1. Click on the Members - Member List Heading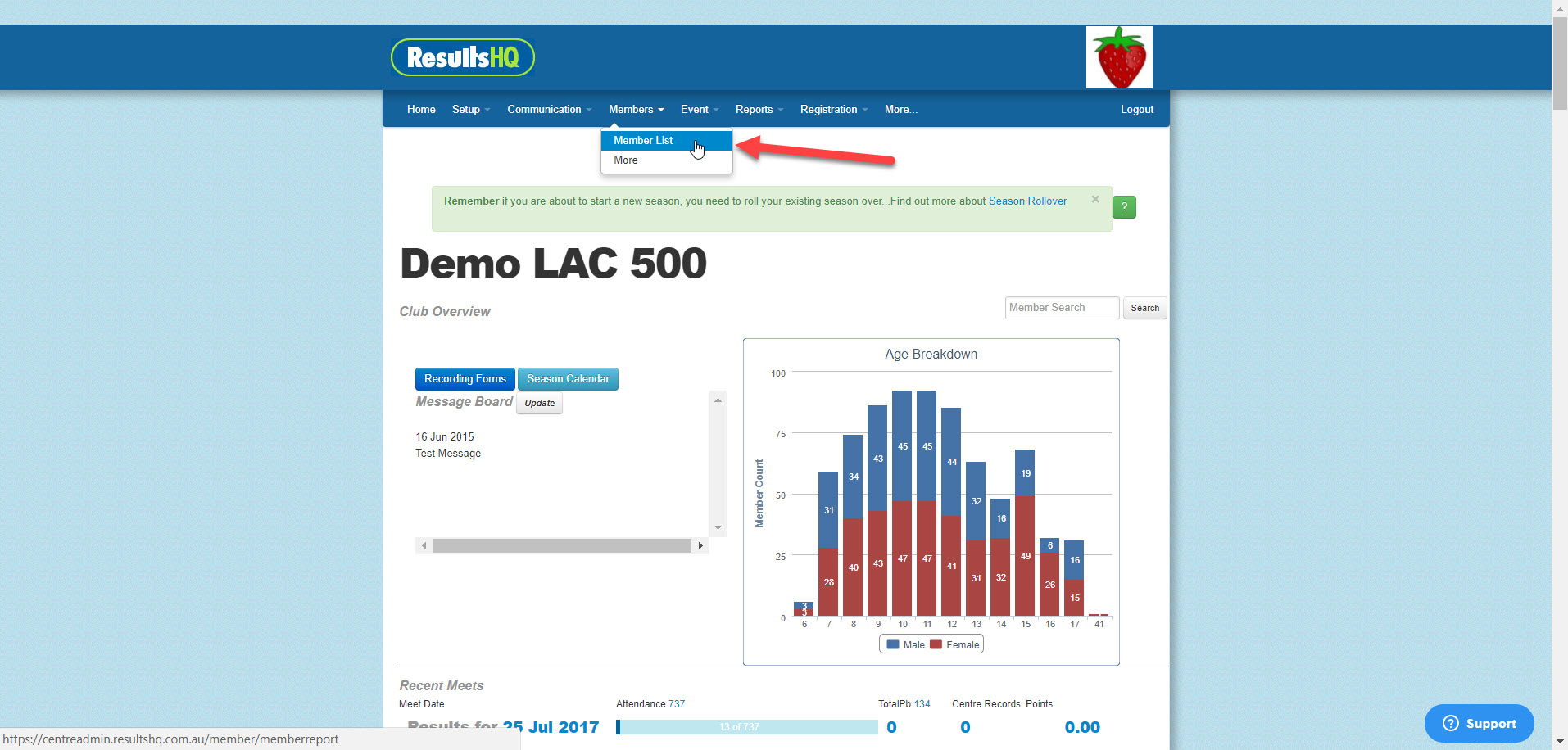 2. Notice when the Member List page opens you will possibly see some extra tabs at the top, Active = Paid, Inactive = Not paid and Queue = On the waiting list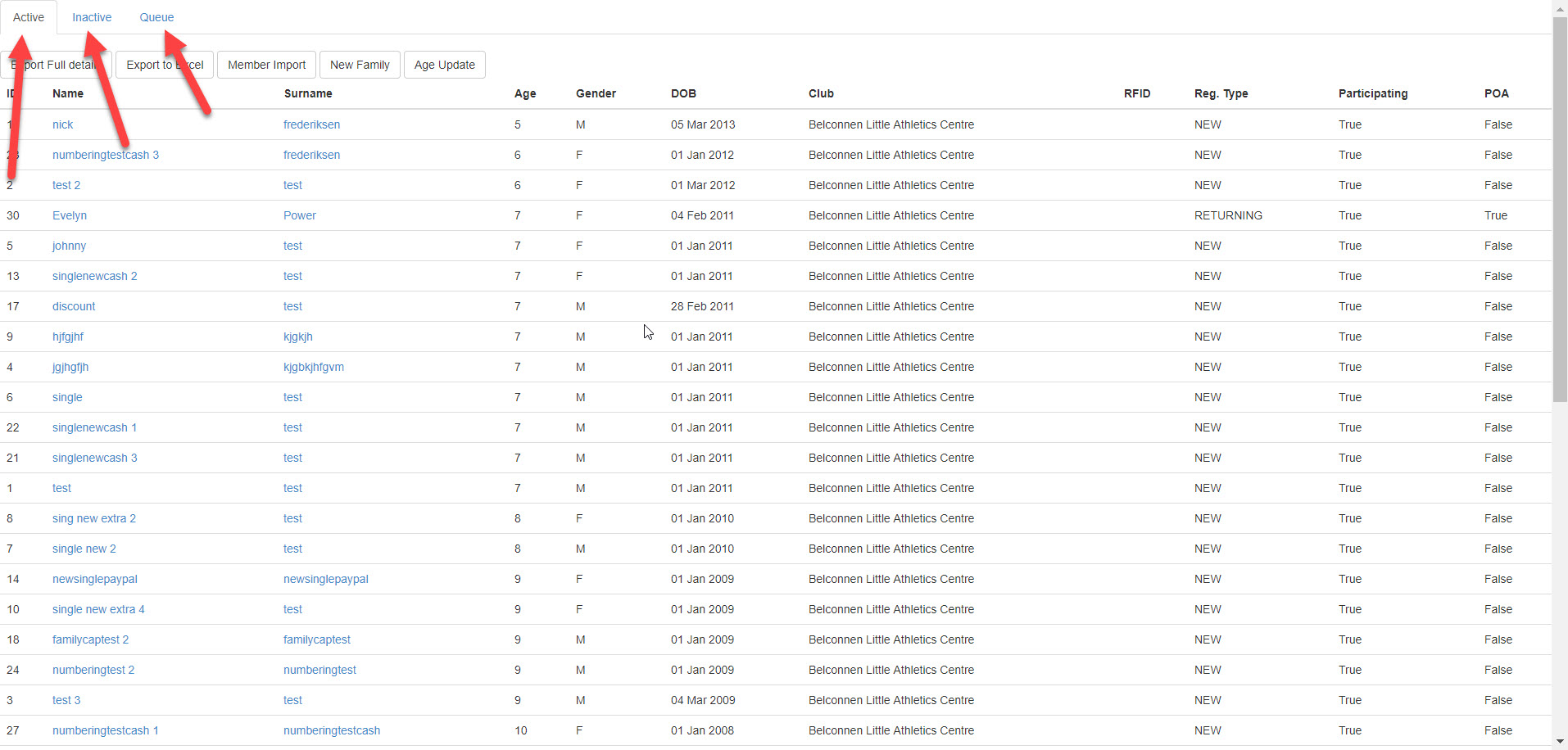 3. The Member List will display. It will show all of the essential details for your members. You can sort the Member List by each of the column headings.
4. Click on the surname of any member that you who's details you would like to update.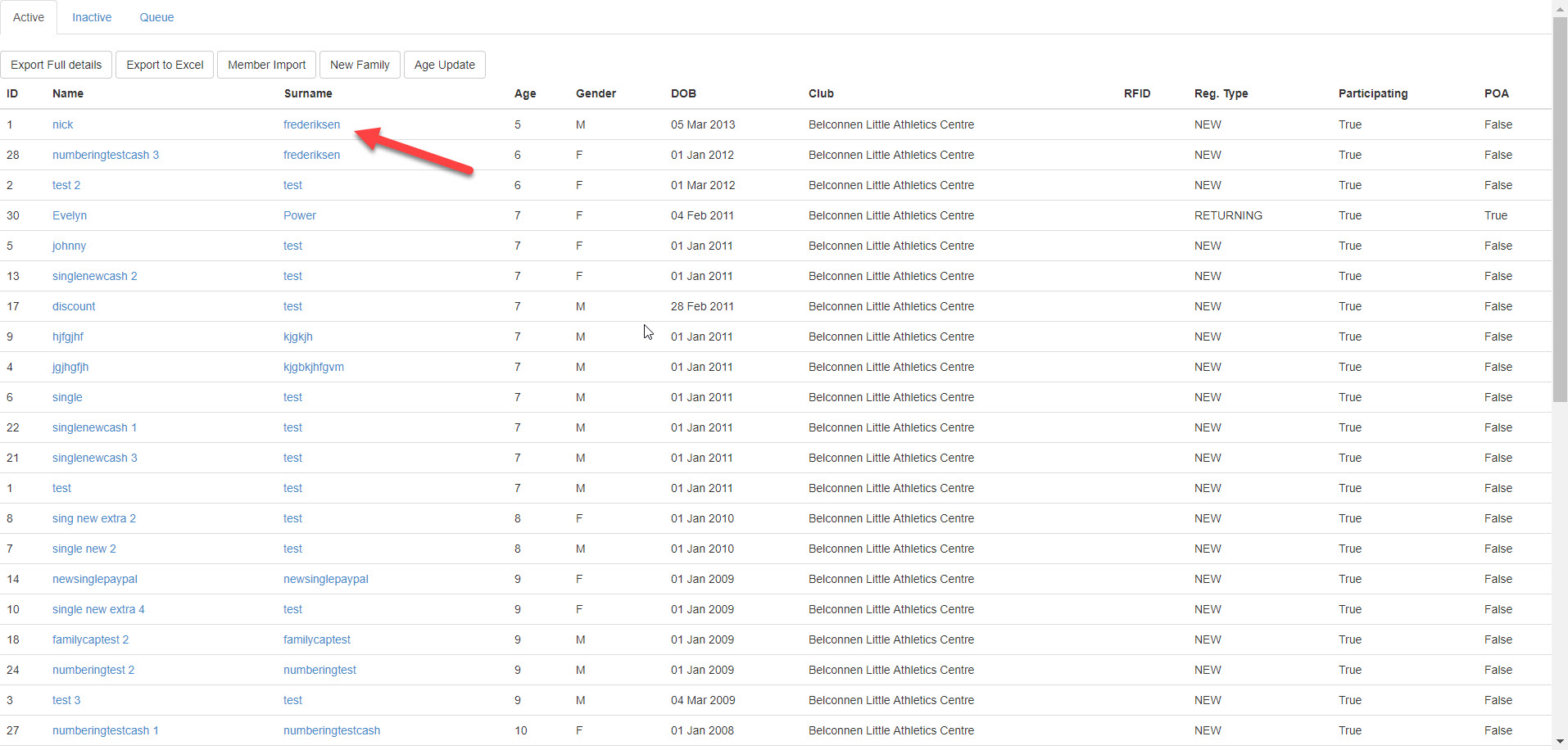 5. The Family Details screen will appear. Within here you will find all the details about the family. At the bottom of the screen, you will see any Members that are attached to this family. You can edit the Families details for the primary and secondary roles, emails, address and names.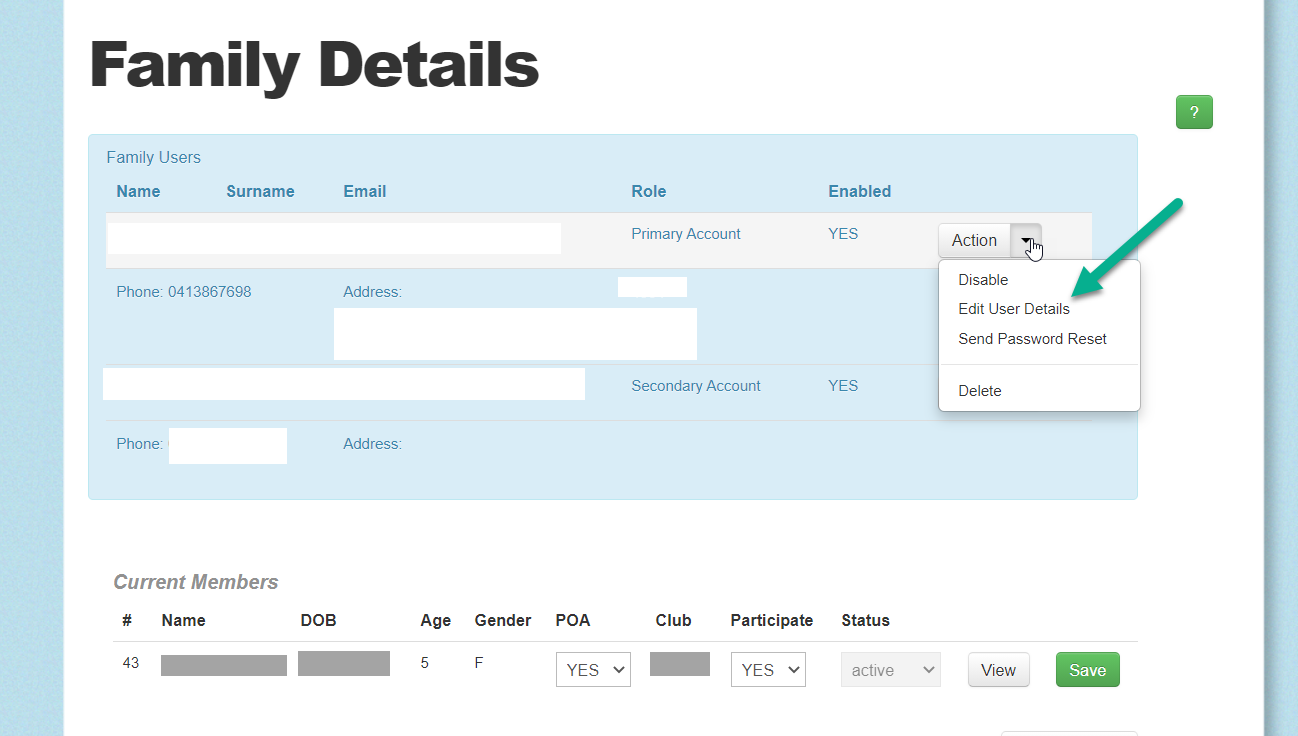 6. Managing athletes/members within a family:
At the bottom of the family details screen, you will find the athletes/members associated with the family.
You can edit some major variables within this screen such as:
Proof of Age Status (PoA)
Participation Status: If set to Yes, even if the member is active they will not be displayed on recording sheets and results entry
Status: Where Active = Paid, Inactive = Pending payment, History = Suspended member
If you make a change here, press Save to make the changes hold
7. You can click on the view button against an athlete to view and edit more information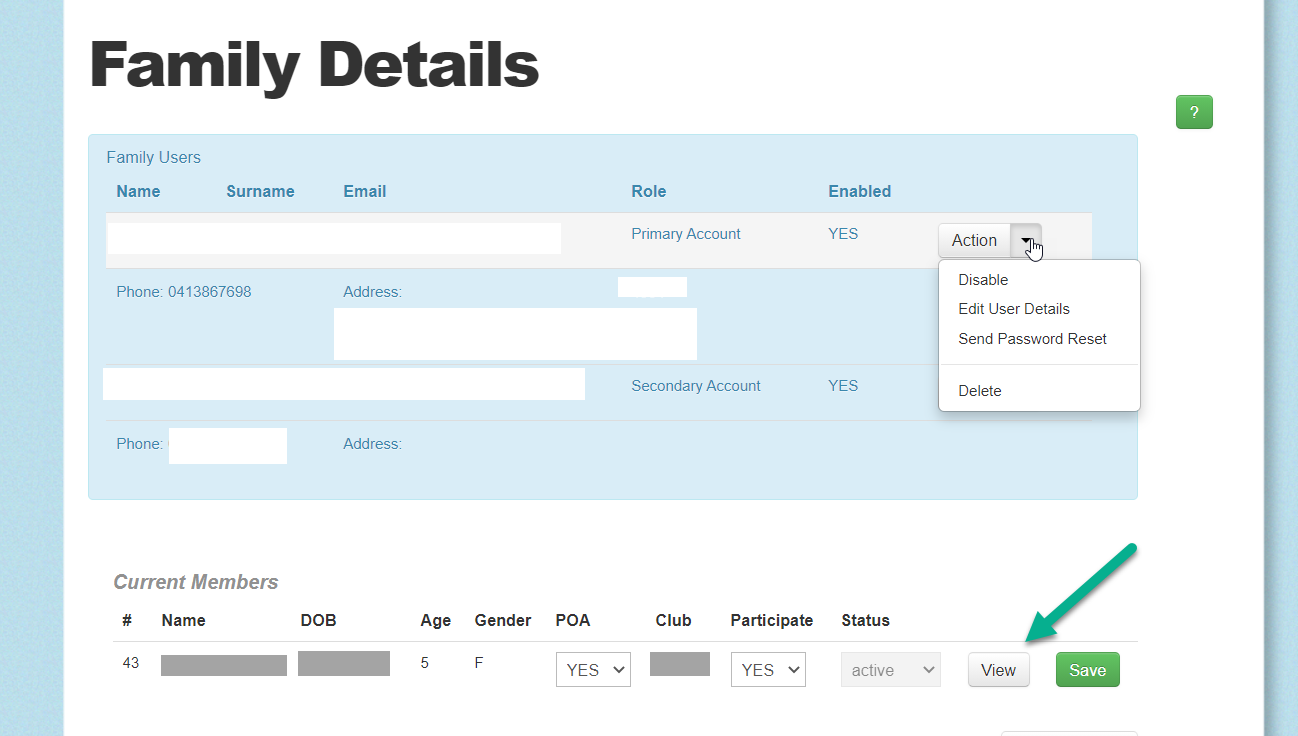 8. The below screen will display. Make your changes and then press Save
Within here you can update details such as Member ID, Age Group, Name, Club etc
Numbers - if your numbers are locked you will have press the Set to zero, then update here
Note: If a member were included in a Batch Return, certain variables would be locked