By creating Users within ResultsHQ you can segregate the tasks and functions that specific people can access in ResultsHQ, by giving them unique login usernames and passwords.
What are the different User types?
 Below find a list of User types that are available to be set up in ResultsHQ. 
User types relating to ResultsHQ
Super User: The Super user type will have access to all features within ResultsHQ. Note that the Access Level of "MobileUser" is required to use the Android/Mobile App referred to below.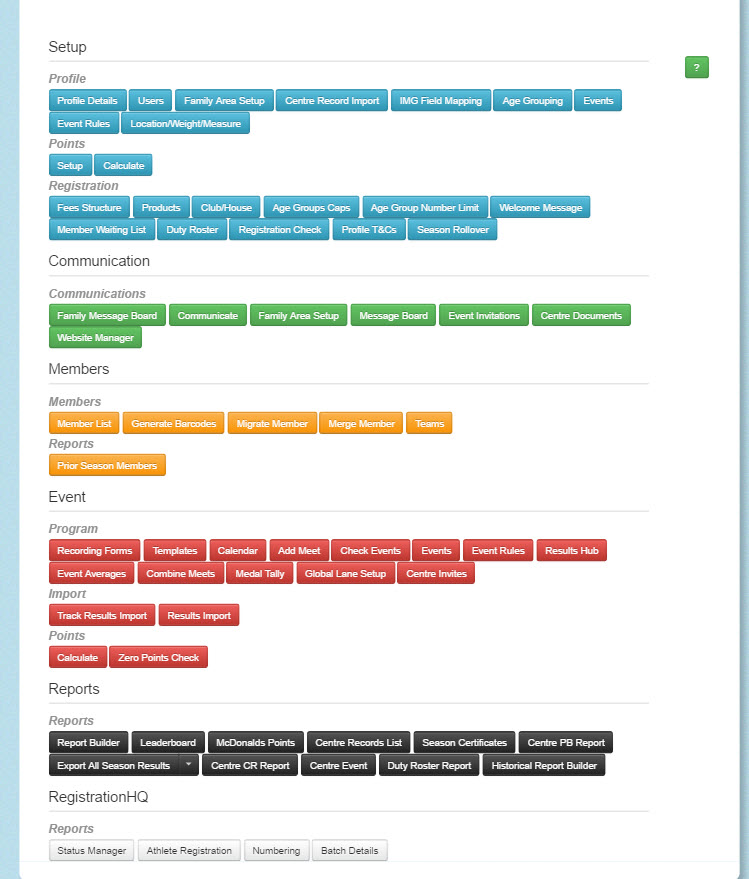 Registration: The Registration user will be able to access only Registration related functions in ResultsHQ plus Communicate (email/sms)
ClubRegistration: only access to Status Manager, Athlete Registration Registration Report, Member List, Active Member Report, Inactive Member Report, Suspended Members - and only to view the specified Club members.  Plus Communicate (email/sms)

Results: User can only access results entry links from the home page for results entry.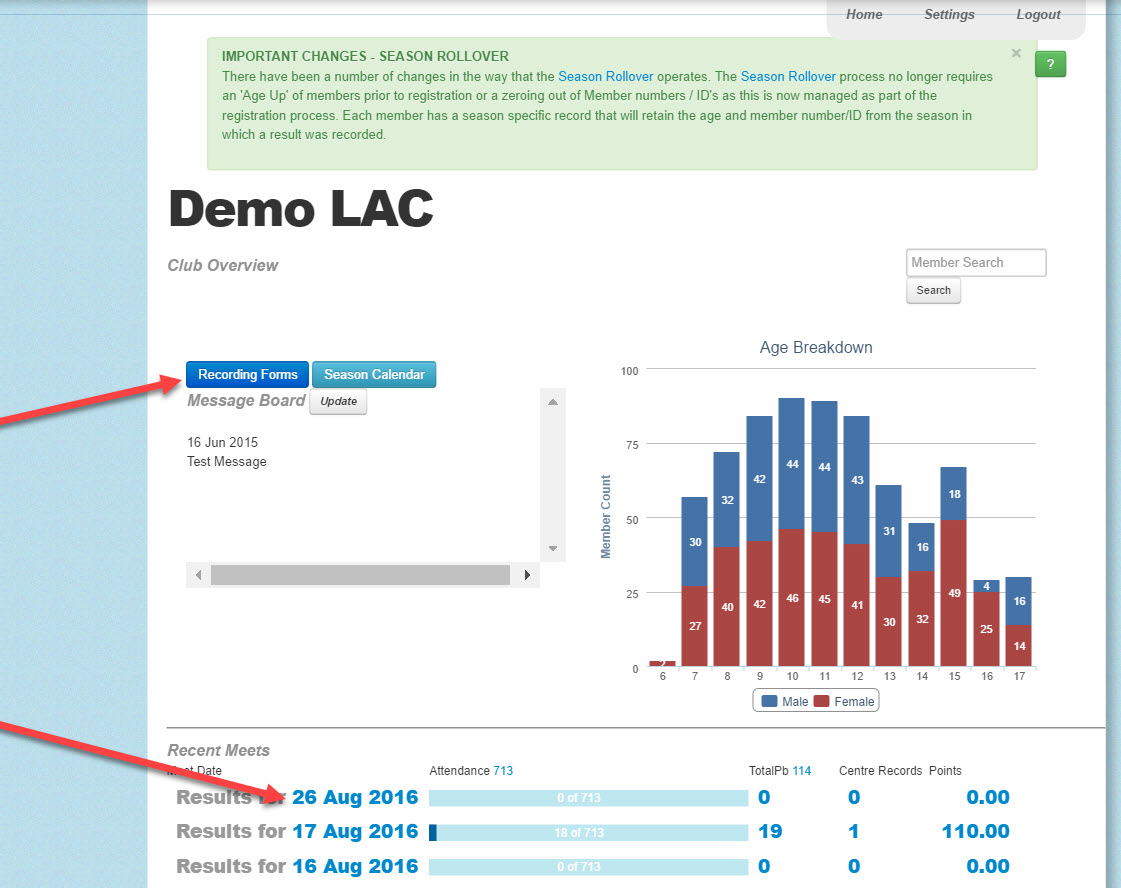 Reporting: The Reporting user will be able to access Report Builder 

Android/Mobile:This is a separate topic here
User Types related to RaceHQ and CompetitionHQ
RaceHQ/CompHQ: For access to RaceHQ or CompetitionHQ to download member details/pbs and then be able to upload results to ResultsHQ. 
User Types related to RegistrationHQ, the offline Registration reporting and entry application
Discontinued product.
Creating Users in ResultsHQ
1. Log into your ResultsHQ profile as a Super User at http://centreadmin.resultshq.com.au/         
If you have not received any credentials, please contact support@timingsolutions.com.au.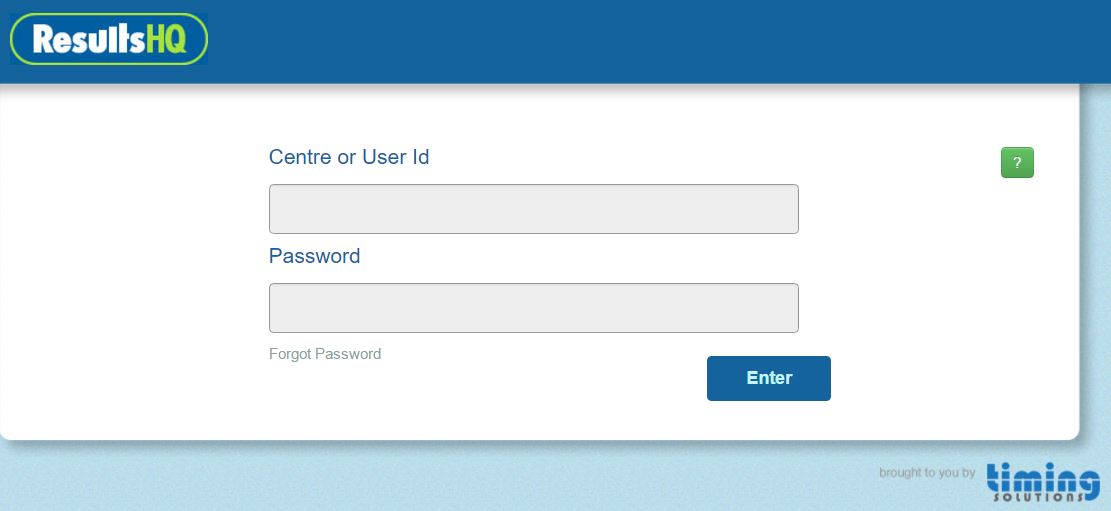 2. From within ResultsHQ, click on the Setup then Users button or click on More... then Users

3. You will find a list of any Users that have been set up within your ResultsHQ profile, click on Add New User to create a new User

4. Fill out the below fields of the User form as indicated in the screen shot. Some comments are below the screen shot which describe each of the fields.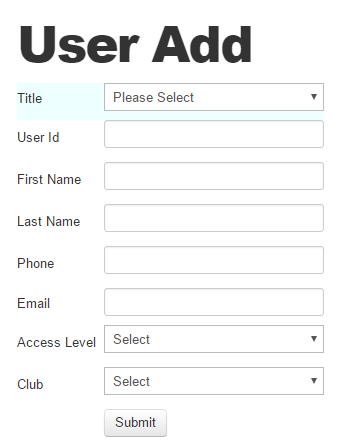 User ID:

This is what your user will use as their login ID

First Name:

Include these details as in the future audit trails will be made possible

Last Name: 

Include these details as in the future audit trails will be made possible

Email:

 Include these details as in the future audit trails will be made possible

Access Level:

See below section for details on the different Access Levels available

Club:

Some features will be able to be restricted to specific Club details. At present, this is only relevant to RegistrationHQ related Access Levels. 
Once the user sets their personal password from the welcome email they receive they will have access to the profile.
Yo
u can set up multiple individuals under each of the security types above, or set up a generic user for each security type. The benefit of creating multiple users under each security type is that you will be able to view who accessed ResultsHQ and at what time etc (more on user logs coming soon)
5. Finally, press the Submit button to save the details that you have entered. The User will now appear in the User list. 
How do Users access ResultsHQ
Note: This is only relevant to ResultsHQ User types. Not RaceHQ/CompeitionHQ or RegistrationHQ
There is a different login link for Users in ResultsHQ.
Send Users the below link which is where they must enter their User ID and Password (which you will provide them)