If you have a missing athlete from your recording sheet and results entry screen follow these steps:
1. The missing athlete is not here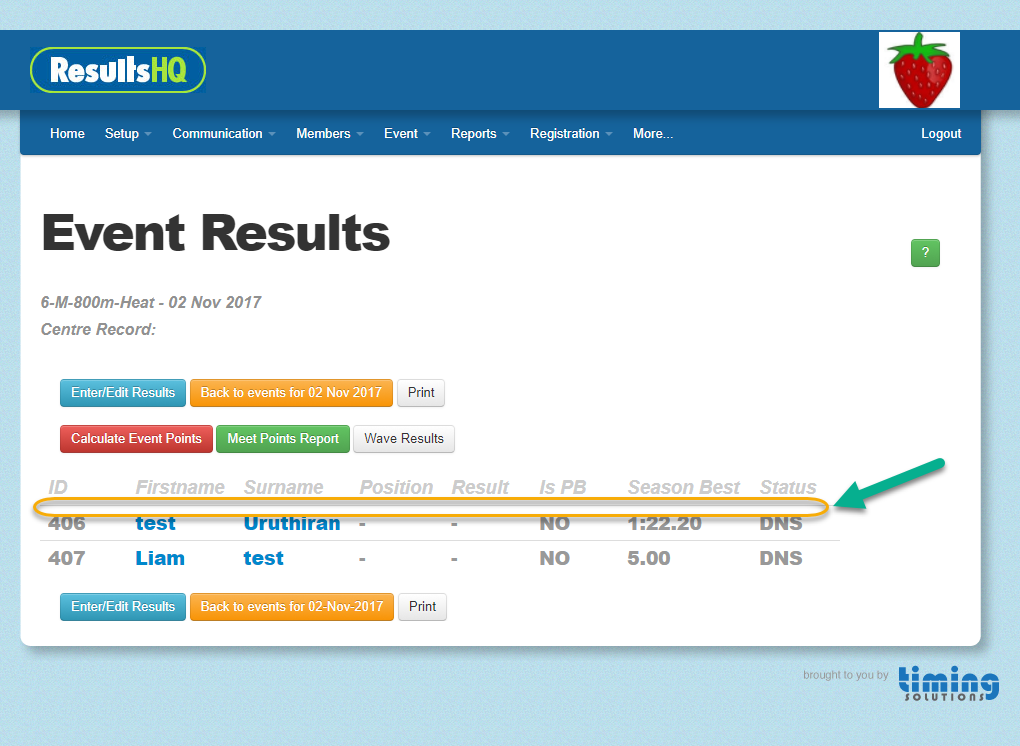 2. Click on the Event Calendar at the top of the screen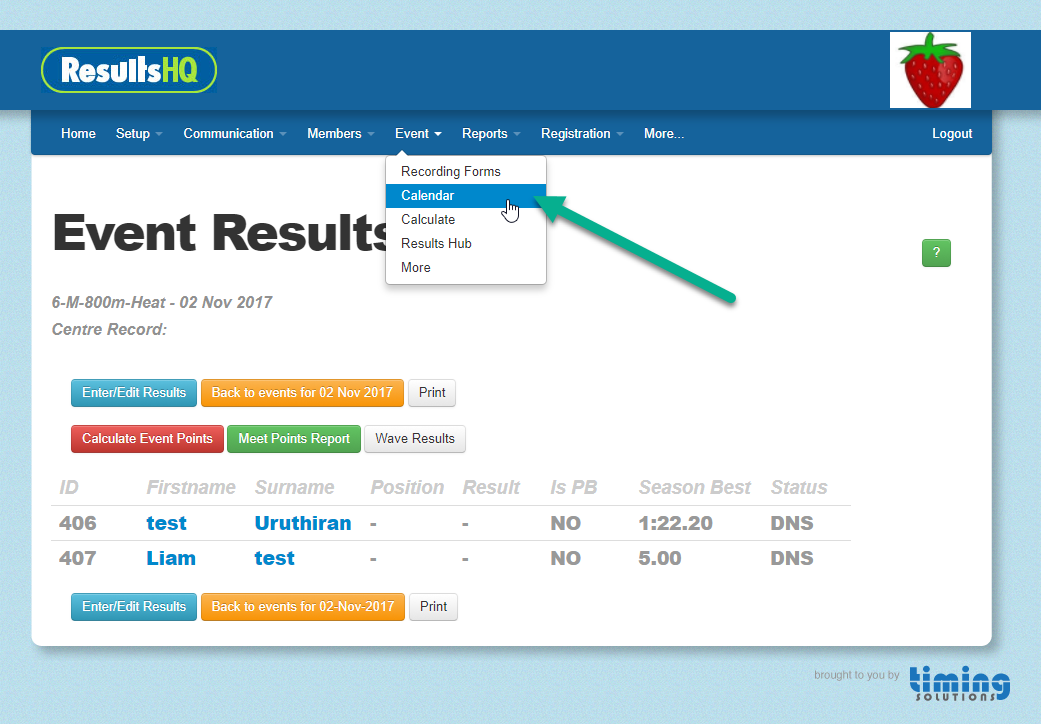 3. Click on the person icon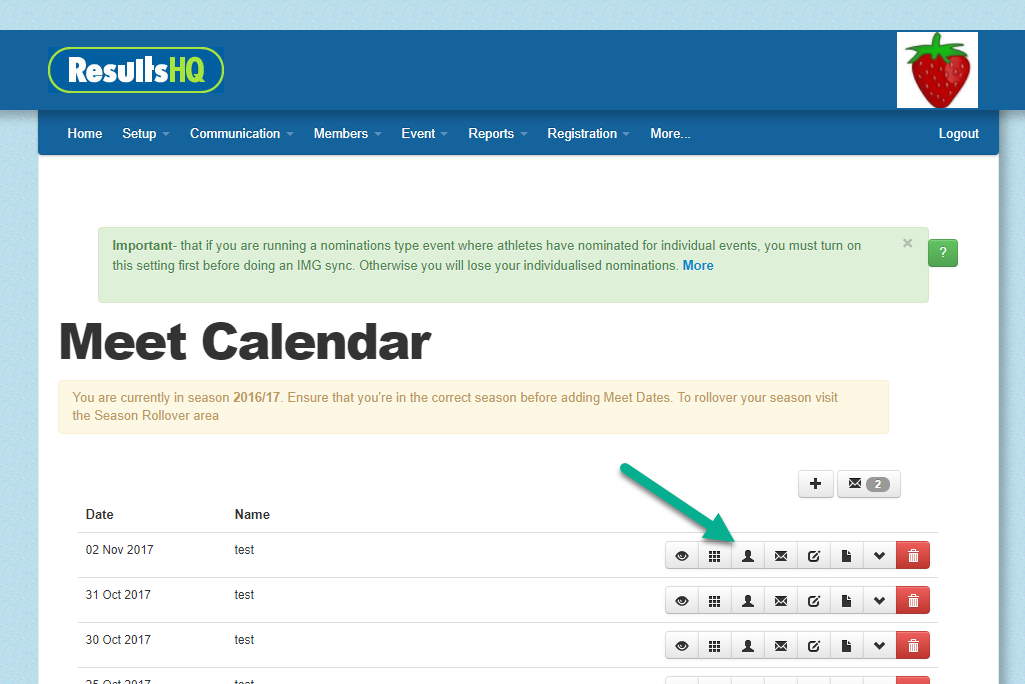 4. Then find the missing athlete and click on the All tick box...Or click on the Nominate Visible to sweep through and nominate all athletes on your screen.

5. Then back in your results entry screen or recording sheets screen the athlete will be there once your refresh the screen